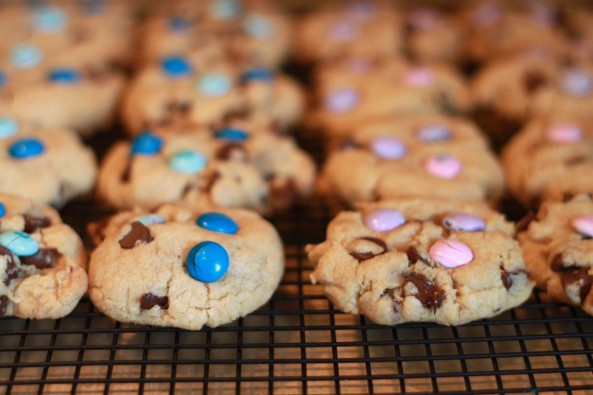 My brother and his wife are having a baby today! As I write, Jenny is being induced. They have kept the gender and the name a surprise, so I am super anxious for this baby to get here! Wishing I had something I could do to speed the process up, I decided to make cookies for him/her. Okay, so their mostly for the baby's visitors.
My prediction is that I will be taking the blue cookies to the hospital. But knowing my family, I am guessing they will all get eaten either way 🙂
Can't wait to meet you, little one!