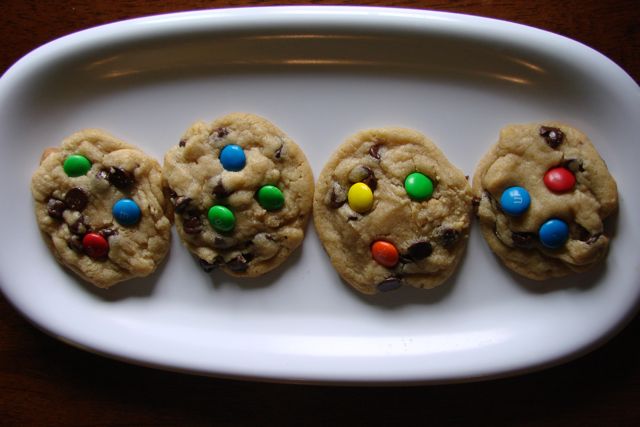 Whenever I make these cookies, somebody always requests the recipe. In my opinion (and I have done a lot of research), these are the best chocolate chip cookies around. So good, in fact, that I sorta want to selfishly hoard the recipe for myself so I can continue to get all those compliments! But, alas, I know better than that and have decided to share. After all, the recipe was given to me in the first place. So it's not even mine to hoard.
Best Chocolate Chip Cookies Ever
2 eggs
2/3 c. shortening
2/3 c. butter
1 c. brown sugar
1 c. sugar
1 t. vanilla
Mix together.
1 t. salt
1 t. baking soda
3 1/2 c. flour
Mix together.
Combine two mixtures and add 16 oz. bag of chocolate chips. Spoon heaping tablespoonful onto greased cookie sheet. Bake at 350 for 13 minutes. Makes about 30 big cookies.
Go ahead, try it. You will not be disappointed. Or hungry, after you eat the first dozen that come from the oven.
Wait! Don't waste time writing this down! Download and print the recipe card!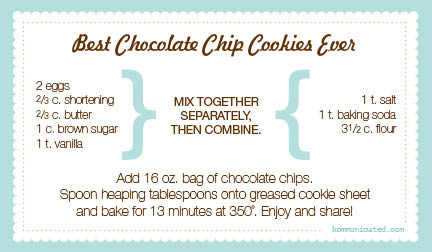 And, speaking of sharing, how cute are these two?