Over a month ago (seriously, it's been that long?!?!), my little guy turned one. As if that wasn't a big enough milestone, we decided to baptize him then as well. Oh, and it was also Valentine's Day.
Is that enough reasons to party? I think so.
Since it was Valentine's, the theme for the party was pretty obvious. I called it the "Kind of our Hearts" party. Feeling inspired by some of the amazing desert tables going around the internet, I decided to go "all out". (I may have also been high the day that decision was made 😉
Six glue sticks, five cake mixes, three jars of frosting and one crazy mama later: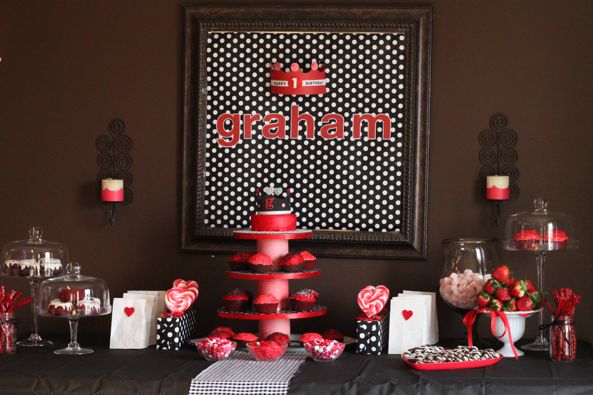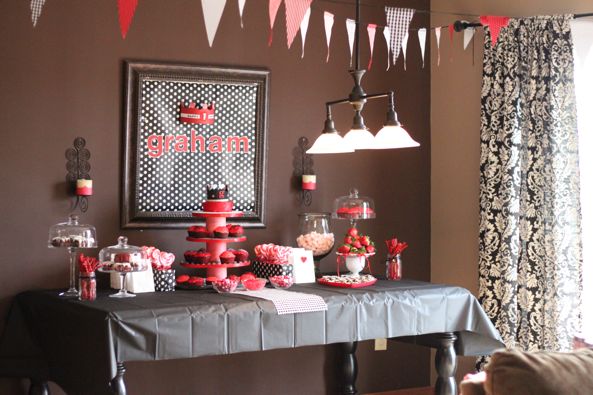 Seriously, this was a lot of work. How do all these people pull it off? Maybe all those other mom's out there aren't doing it alone? I was exhausted after baking and decorating all day! Don't get me wrong, it was fun and I loved planning and carrying out all the details, but it was a TON of work.
Like, if I still worked full time, this would have never happened.
Hell, if I still worked full time, I probably would have picked up cupcakes at Dillons and called Pizza Hut. (We also served lunch – pulled pork sandwiches, chicken salad sandwiches, fruits and veggies).
But anyways, enough about the work.
It all started with the invitations. These were pretty simple to make, and I had almost everything on hand already. I used an old deck of cards for them.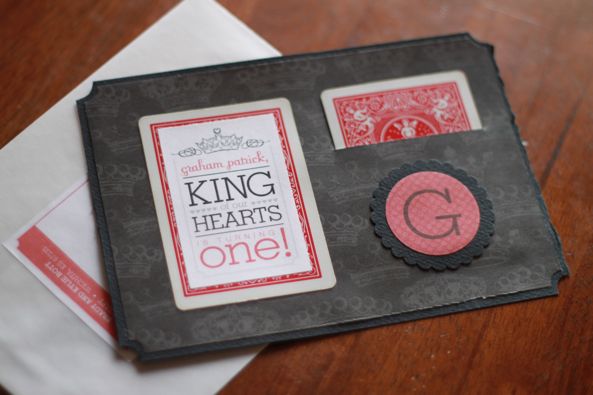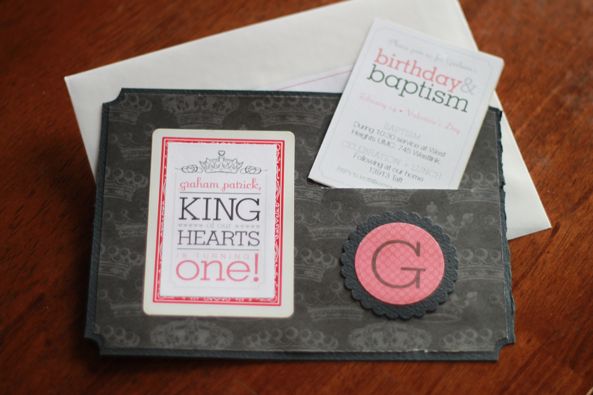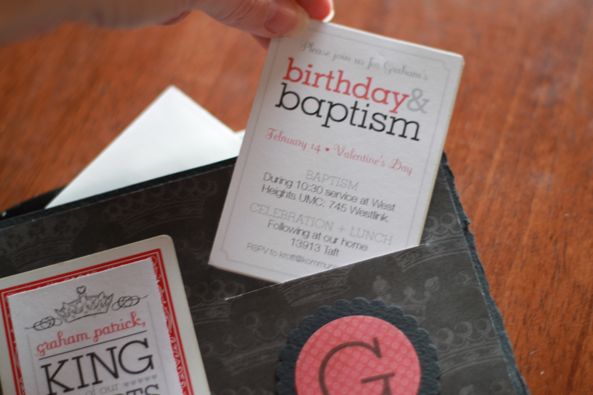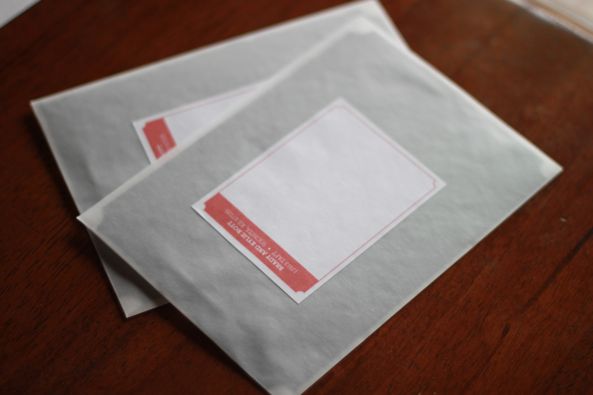 And more details from the party: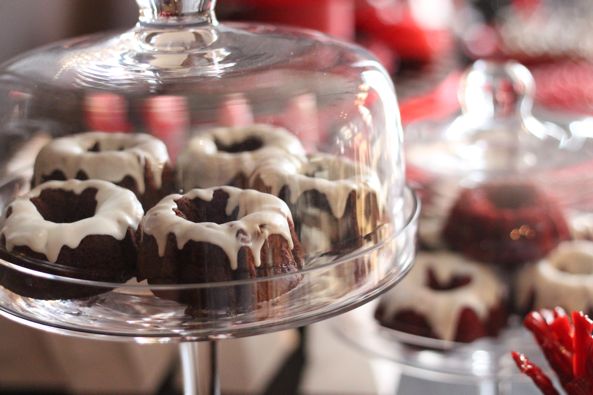 One of the reasons that this was time consuming was these little guys. I have a mini-bundt pan that cooks six of these at a time. I think I made like eight batches or something crazy like that – that is a lot of in-and-out of the oven, watching the timer, greasing the pan, etc, etc. BUT, aren't they cute?!?!?


The cake stand was actually very simple (and cheap!!) and inspired by this easy tutorial.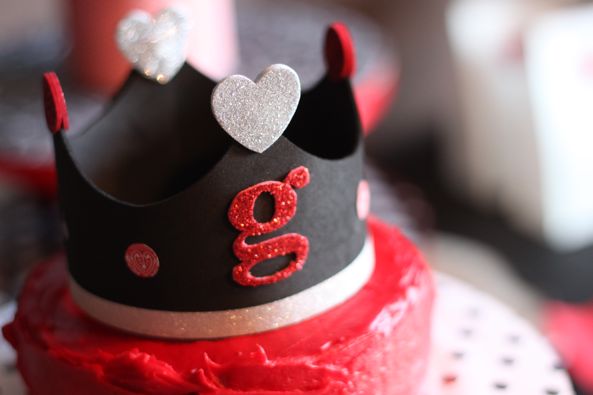 The crown on top was originally going to be made from fondant. But, having never worked with it, I got intimidated at the last minute. This one is made from foam paper and served the purpose just as well.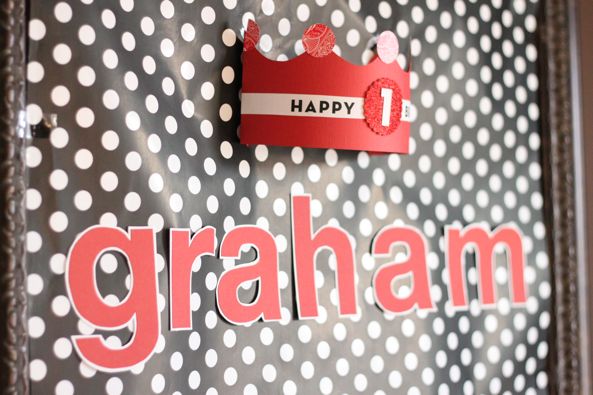 For the wall art, I just used some leftover wrapping paper and taped it over the art. Be warned, this took a lot of tape and trial and error. Lots of error. (That damned thing would NOT stay up!)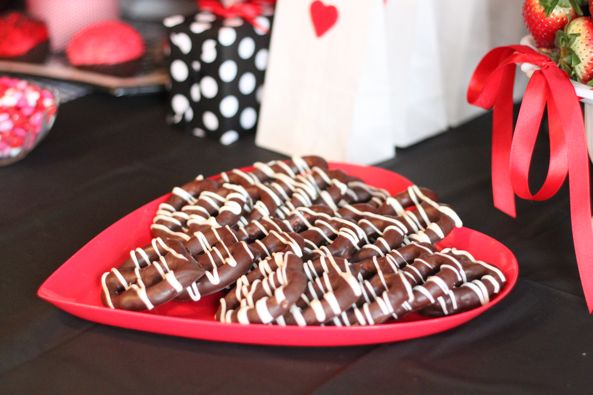 Chocolate dipped pretzels. The strawberries were supposed to be dipped as well, but I ran out of energy. And chocolate.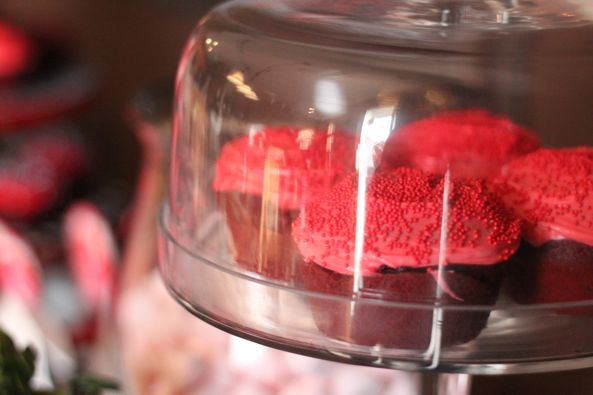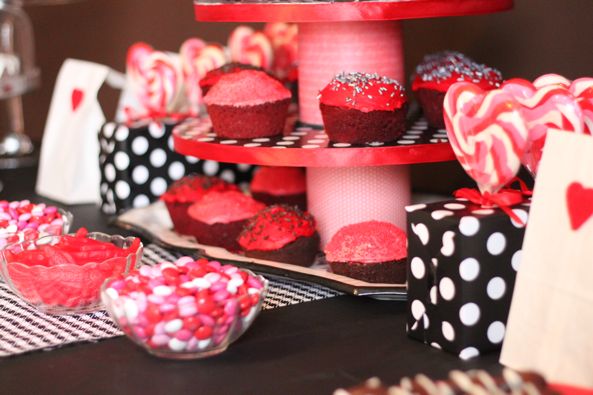 And the birthday boy. Who loved his party, but mostly loved his cake. Which is a reminder of why, in the future, I need to just keep it simple.
Happy Birthday, Grahamsey.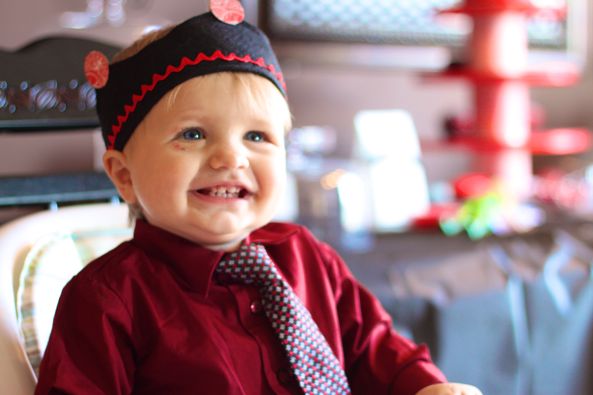 All hail King G. (Which is what Brady and Lilah have nicknamed him.)
And I conclude this with a vow. A vow to never go overboard again.
At least until May. (Lilah's birthday 😉