Do you remember these? And my vow to make a St. Patty's version? Well, I actually followed through.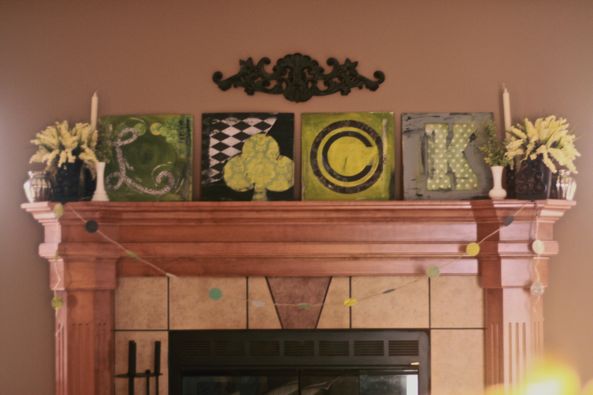 I had made the original Valentine's version on some old pieces of cardboard. So, I just turned them over and painted on the back. Simple enough.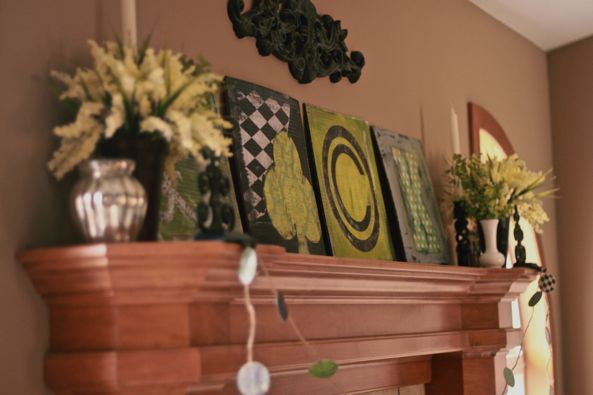 I am not as happy with these as I was the others, but they are festive and green, so they do the job. Lilah and I even got in the holiday decor mood and hung shamrocks up in the windows and made a green garland (you can see it hanging on the mantle also). She has a love affair with glue sticks, so this was a perfect project for her.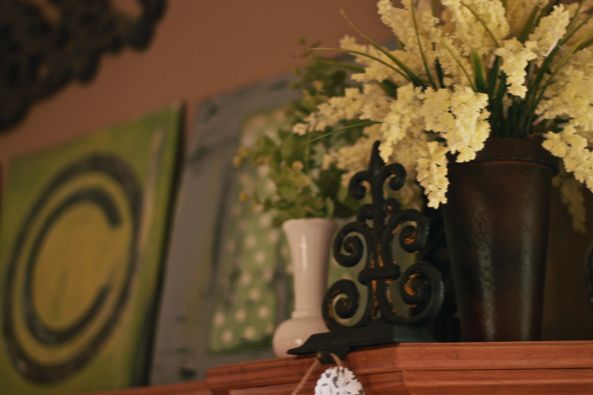 Now, all we need is some green beer. I think I'll get Brady working on that!