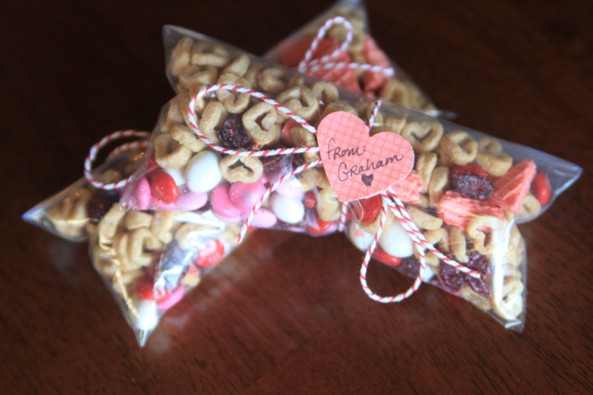 With Valentine's Day quickly approaching, I thought I'd share a little bit of what we did around the house for the holiday. Our tradition is to make pink, heart-shaped pancakes for breakfast (and, if I'm being honest, sometimes for lunch or dinner too!). I have a set of pancake molds that I use for this and the kids love it. We also had some fun with a tiny heart-shaped cookie cutter. Cutting hearts out of strawberries, cucumbers, cheese and even pepperoni – anything we could! Easy fun, right?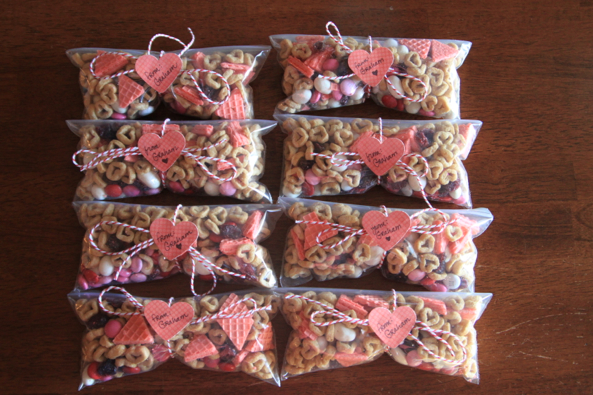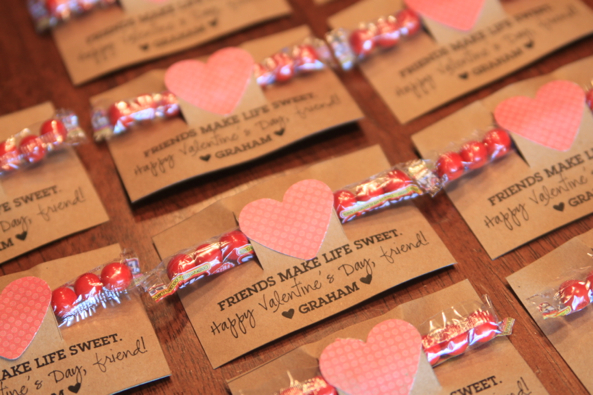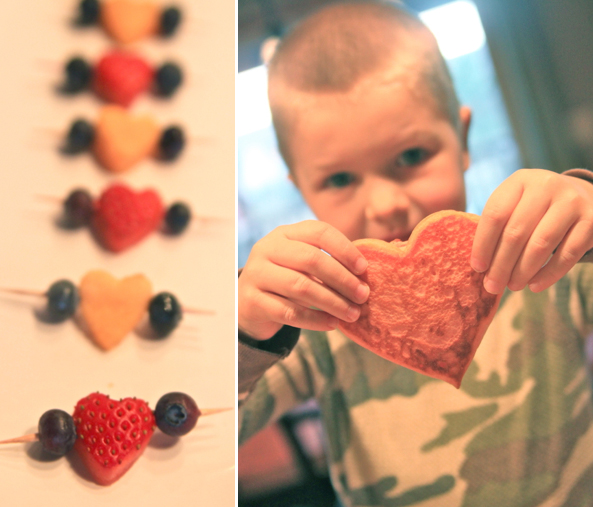 The kids valentine's were simple this years. I just printed out these "Friends make life sweet" cards, cut slits and slid a pack of Sixlets through them. The kids glued punched-out hearts on top. For Graham's preschool class, we made our own version of the Valentine's snack mix you've seen on Pinterest. I feel like snack mix is such a win with young kids! Something for everybody in there.
Not sure what we are doing this year…but I am loving all the ideas I see online! So far, my favorite is this "Over the Rainbow" option. Other favorites are on my Pinterest board.