Lilah turned six last month and we celebrated with an art-themed party! I had so much fun planning it and even more fun watching here and her friends together. The girls played outside, ate lots of snacks and opened gifts. For the "artsy" part, they did canvas paintings and made beaded bracelets. We also gave them colored hair extensions and bling'd tattoos on their cheeks – this was a hit!
For the canvas art, I pre-drew some lines on them to get the kids started. I did peace signs, hearts and stars – all with "rays" coming from behind. I also tried the rainbow layer cake with Martha Stewart's balloon topper. For snacks, I put out a big rainbow tray of fruit with a bowl of toothpicks by it so they could snack on-the-go style (isn't that how all kids eat?!?). I was surprised how much time the kids spent standing by that tray! I also made marshmallow confetti popcorn – this was a hit but messier than I would have liked.
Aren't kids' birthday party a great excuse to use all those ideas we see on interest? I mean, when else can I make a rainbow of fruit?
Happy 6th Birthday to Lilah!! First grade…here we come!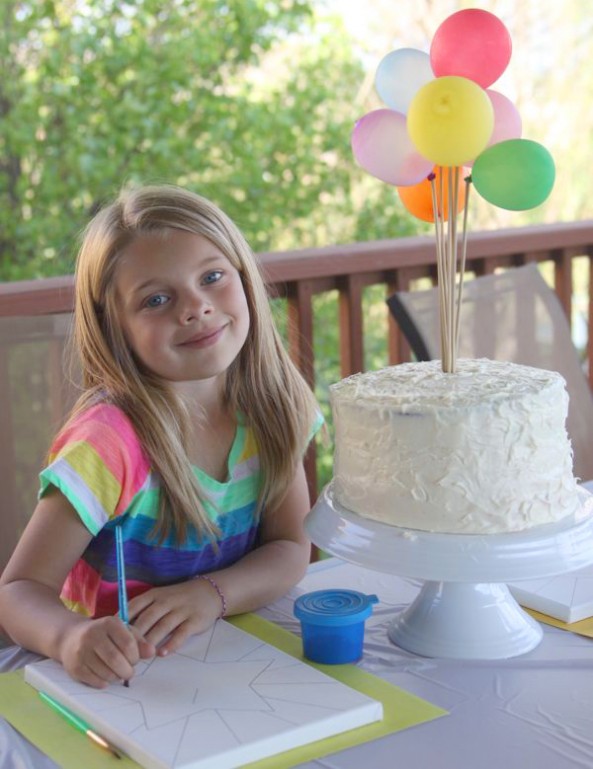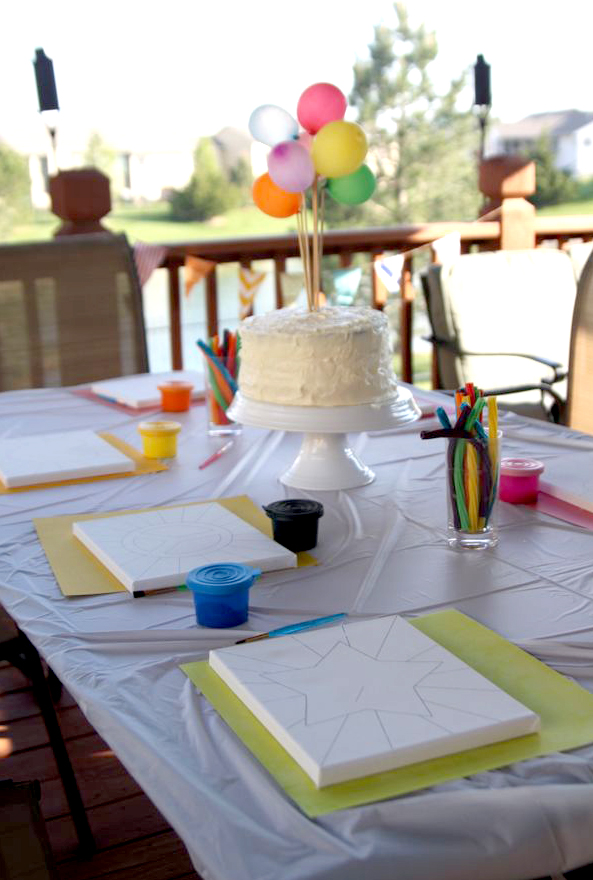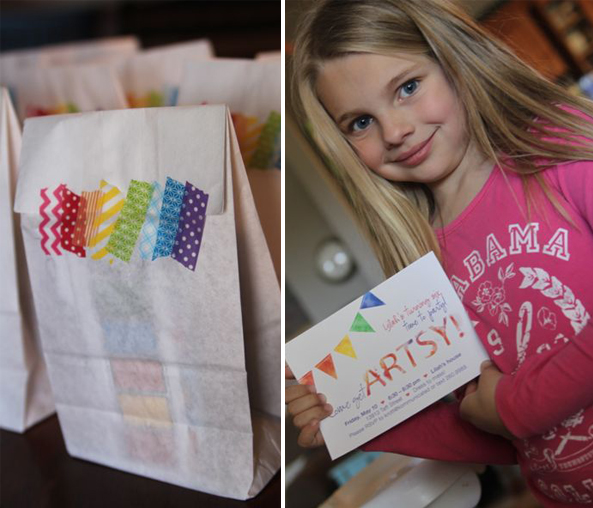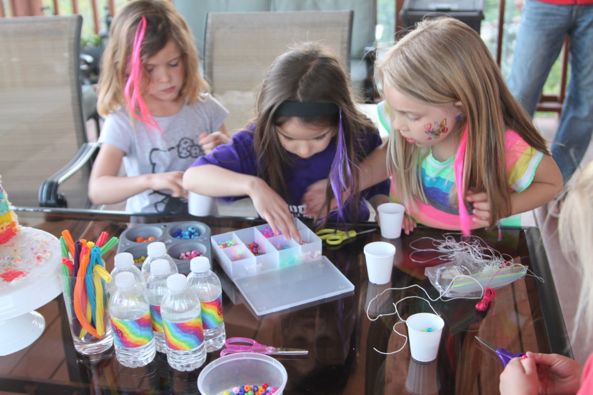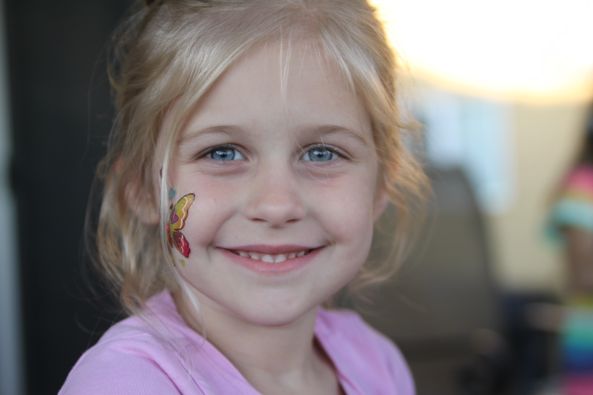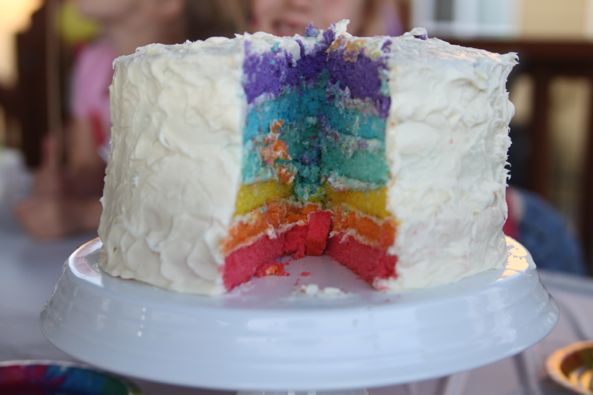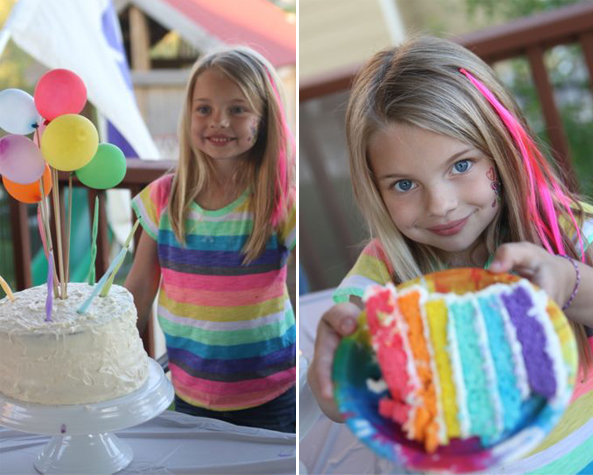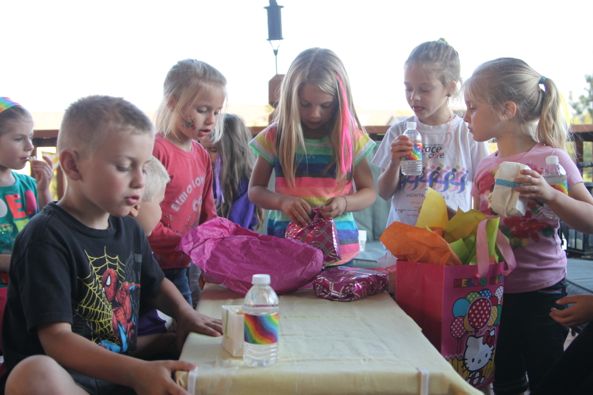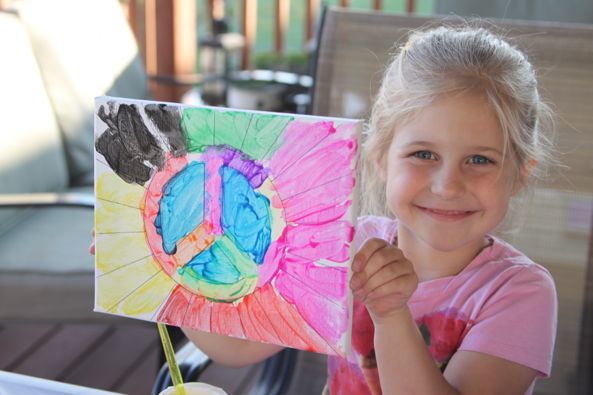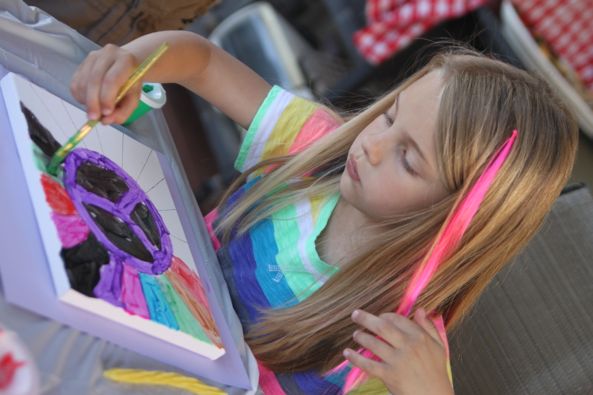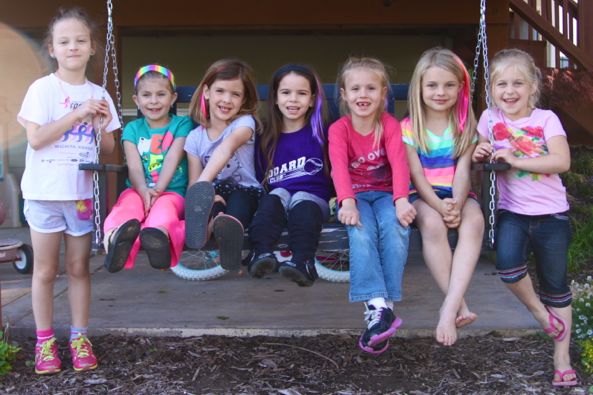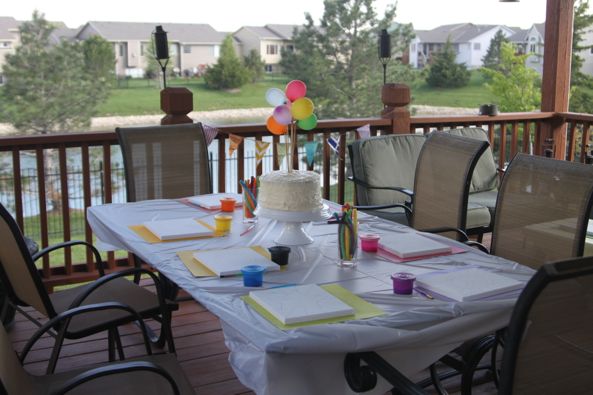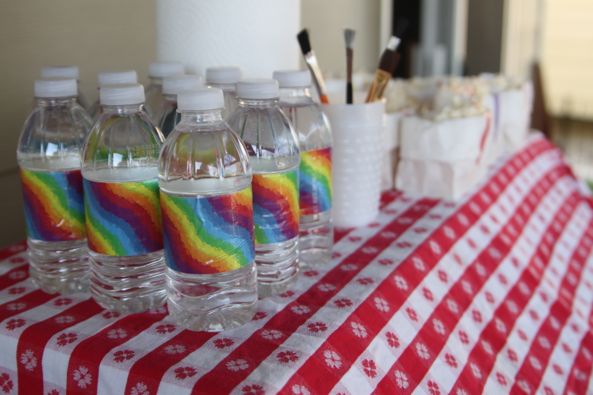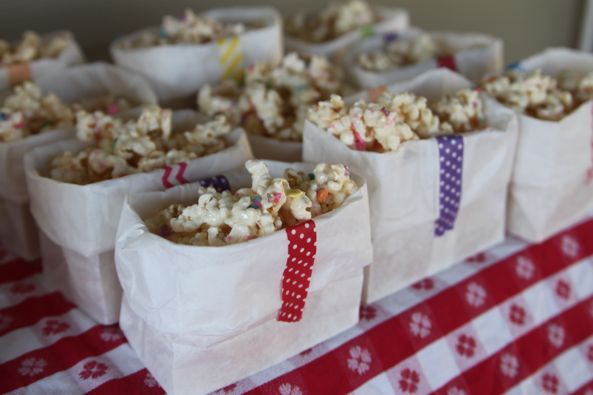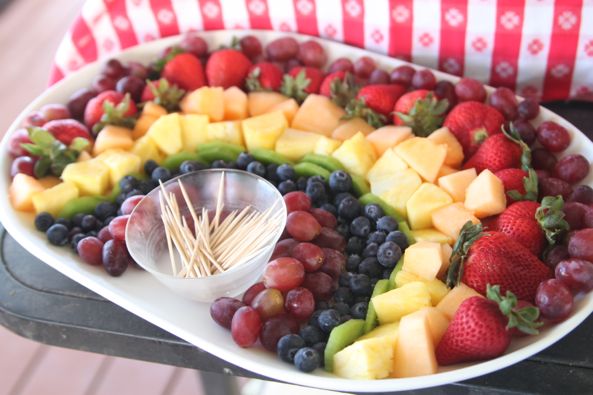 If you're interested in the invitations, check my Etsy shop or for more art party ideas, check out my Pinterest board.