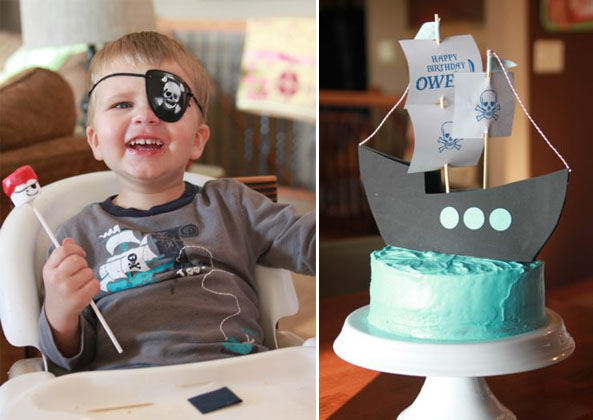 My son Owen is in LOVE with Disney's Jake and the Neverland Pirates cartoon. So when he turned two in December, I decided to throw him a little pirate-themed party. I have such a good time planning parties for my kids knowing how excited they will be to see their favorite characters and themes come to life on their special day.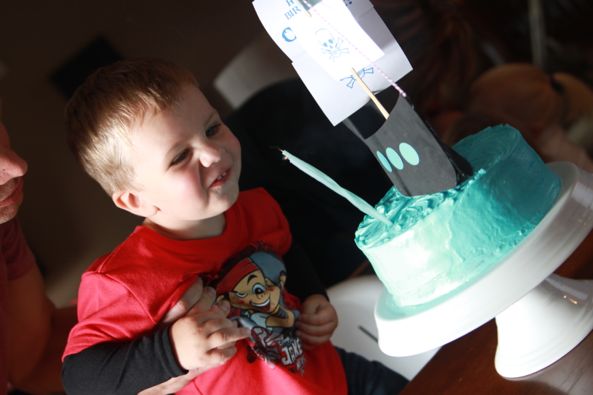 I built a pirate ship for the cake topper – it was made out of that foam paper and even had paper sails. Then all I had to do for the actual cake was frost it in aqua for the "ocean". Another "fake it till you make it" cake 🙂
The invitations were swords with Jake the Pirates's favorite saying "Yo, Ho!" – which Owen loves to shout. I love any excuse I can find to use my circle punch – best investment ever!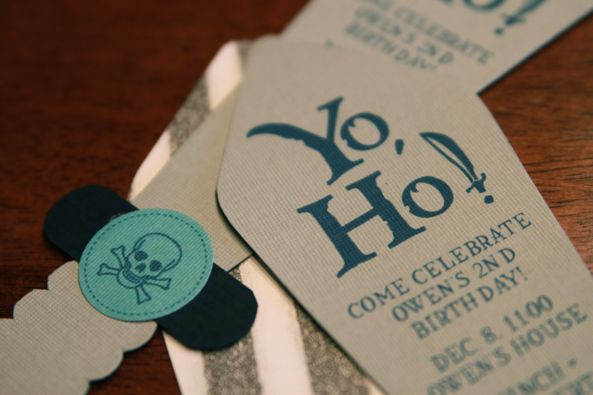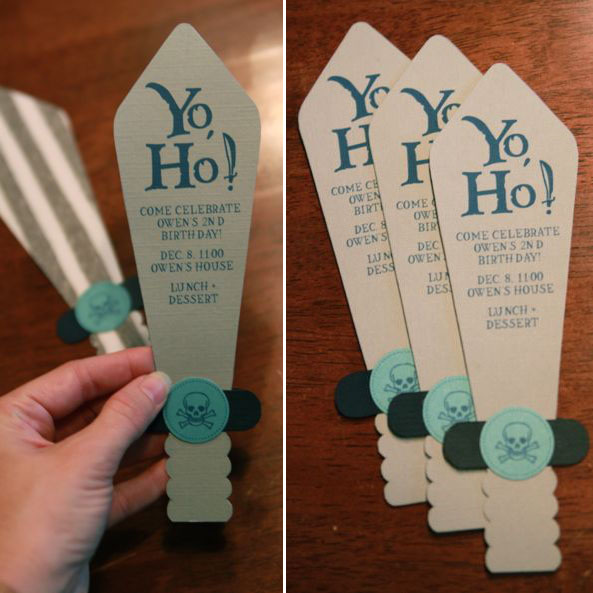 Some of the other fun pirate things were apple slice "boats" on blue Jell-O, Pirate dipped marshmallows and Origami boats with gold coins for favors. For the marshmallows – I just used an edible pen to draw on the eye patch. If you want to know how to fold the paper boats, just google "Origami boats".
How about this swing-full of little pirates?! I think we are going to need a bigger swing soon to fit this crew!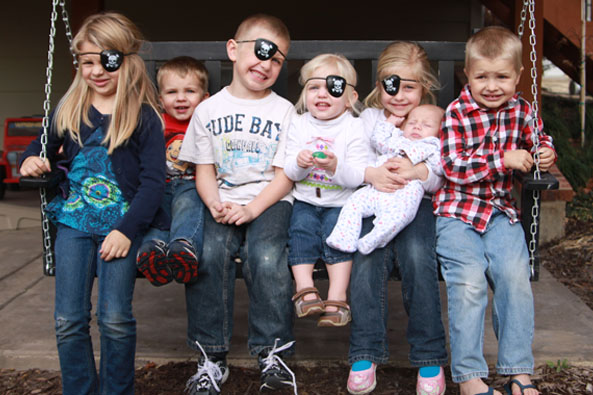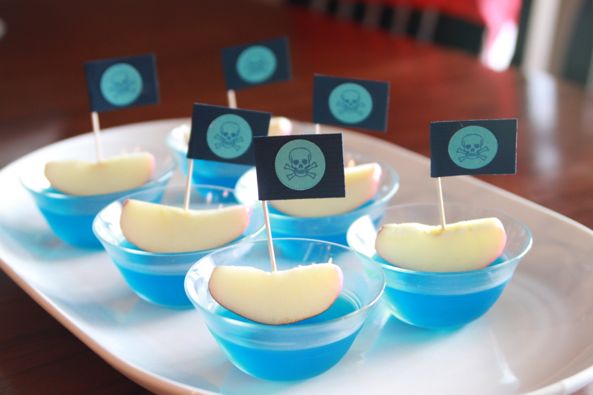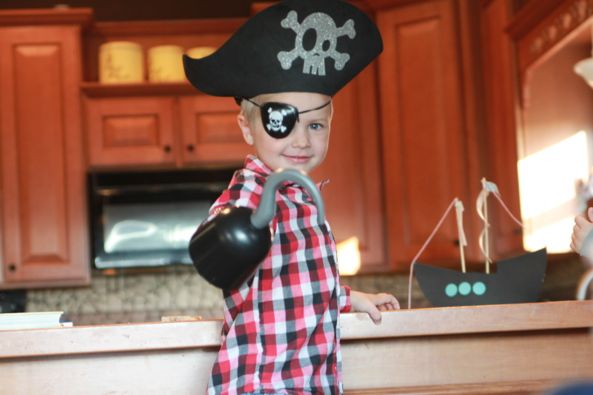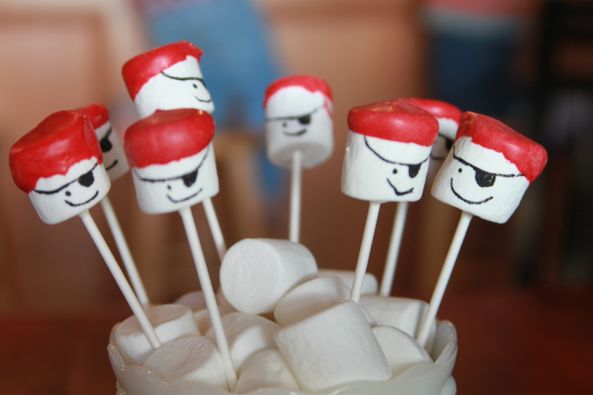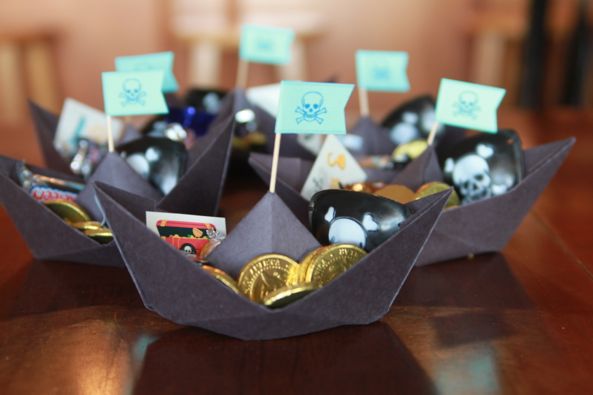 We also had a second party for him with Daddy's side of the family when we were all together for Thanksgiving and I decided to let the kids frost the cupcakes. At least they tasted good, right?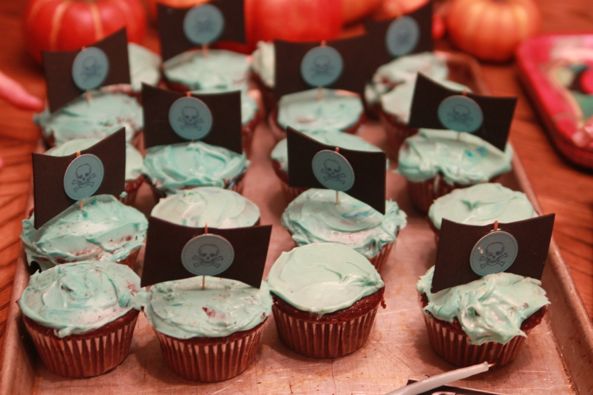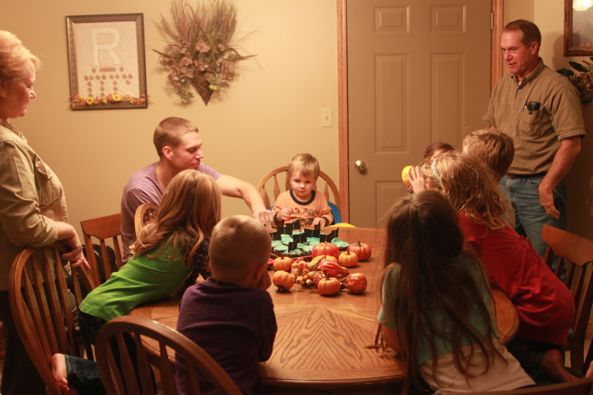 Happy 2nd Birthday to Owen!