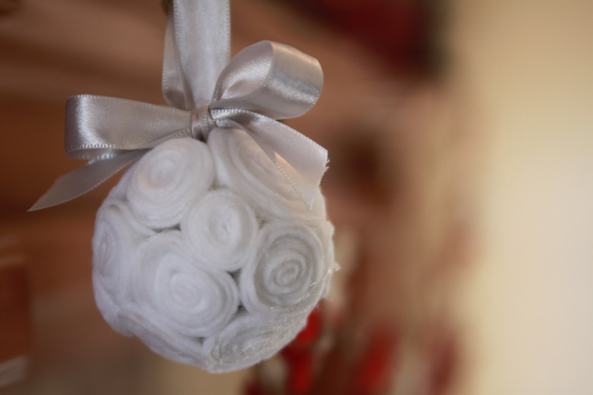 My sister-in-laws and I started a tradition last year for Christmas – we have an ornament exchange. I decided to try to make mine and planned to create small felt rosettes to cover existing ball ornaments. Seemed simple enough.
And it was. But multiply one simple rosette x 30 x three ornaments and you find yourself burning your fingers on the hot glue gun, watching Home Alone and cussing rosettes the night before Christmas. In summary – simple can also mean time consuming.
But it was worth it! I got three great ornaments to add to my tree. One was a plain ball ornament wrapped in beautiful yarn and embellished with ribbon and a sweet tag. My other sister-in-law added monograms to store-bought ornaments – they were beautiful!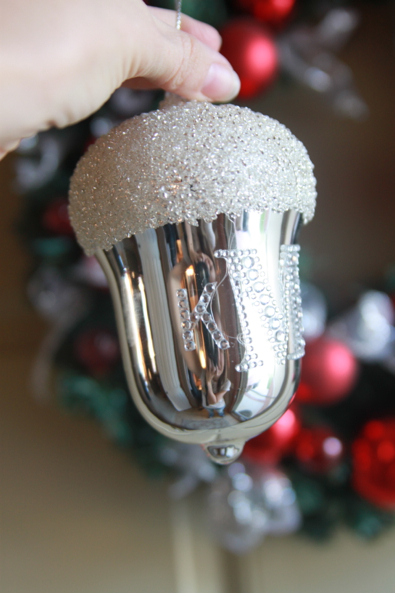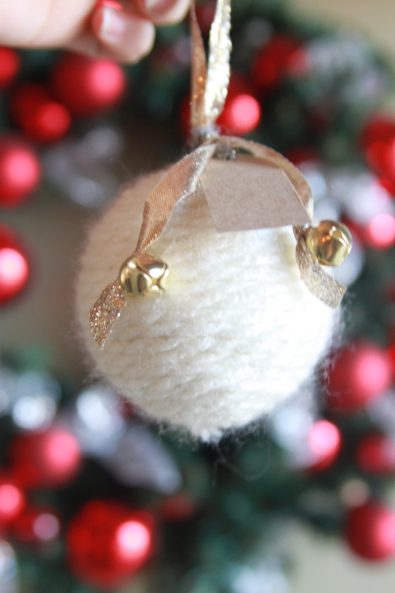 I have been on the hunt for a new plan for this year's exchange – thank goodness for Pinterest, right?!? If you're looking for DIY ornament ideas, check out my board here.