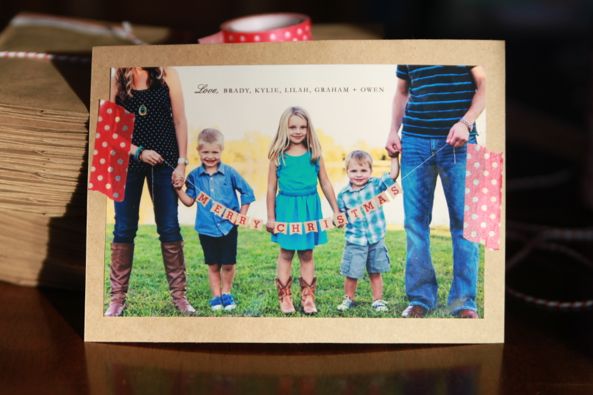 Is it bad etiquette to blog about your Christmas cards before they are even in the mail? Hope not!
This year, I was all set to buy a Shutterfly photo card with our family photo on it, but when it came time to send the order in, I just couldn't. So expensive! And with postage, sheesh! So, I set out to make something a little less expensive. In the end, I did that – AND I was happier with the design than I would have been.
I had never used Washi tape yet – so I was super excited to find a use for it. So cool! All I did was tape our 4×6 photo to a piece of Kraft card stock. I also used some glue to keep the photo from popping up. And for the envelope, I just slid the card into a brown paper lunch bag, folded it over, and wrapped more Washi tape around it.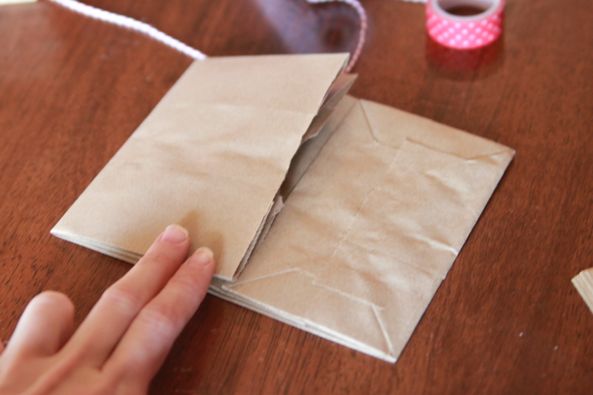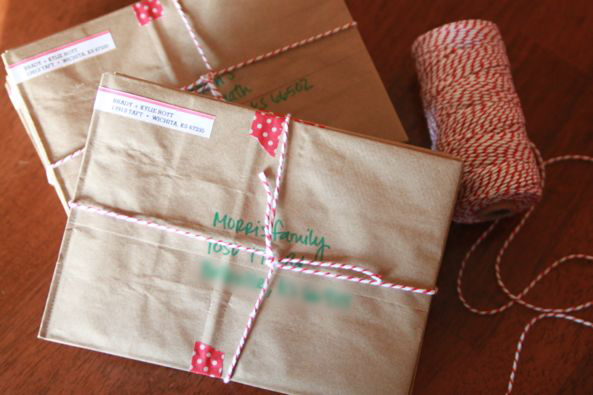 My kids even helped me with the tape – it was super forgiving and a perfect way for them to "help out". And as a BONUS – The Washi tape can be "strategically" placed – notice how it masked Mommy's hips?! 🙂
The cards only cost about 23¢ a piece. And if you printed your prints for free (here and here) – they would only cost 13¢. Not bad, compared to the $1 I would have spent per piece at Shutterfly. Yes, they did take considerably more time, of course. But, I really enjoyed it. Handmade is always better, right?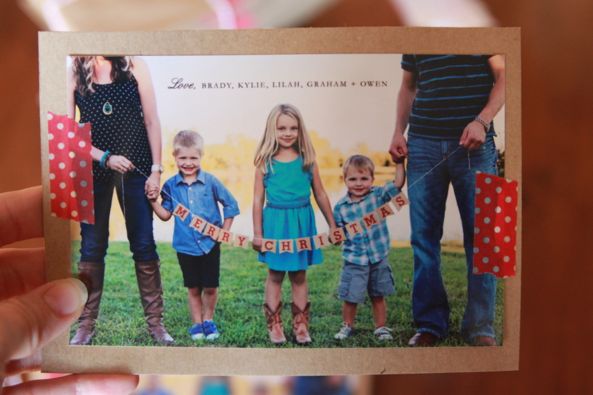 Photography by: Sarah Kaiser Photography
Paper: Hobby Lobby (Pack of 50 8.5×11 sheets for $2.50 <1/2 off>)
Envelopes/Bags: Walmart ($1/bag of 50)
Washi tape: I bought locally at Cottage Collective, but you can find online anywhere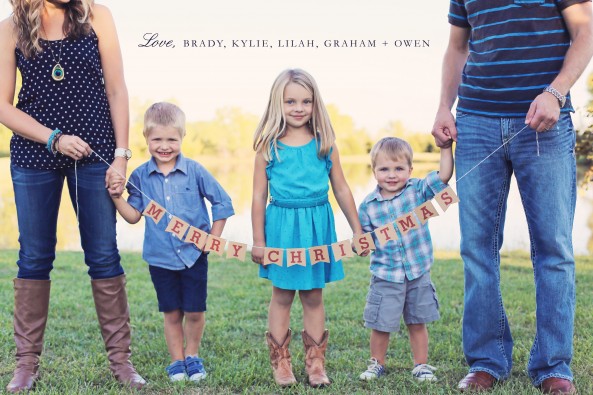 Merry Christmas to you!