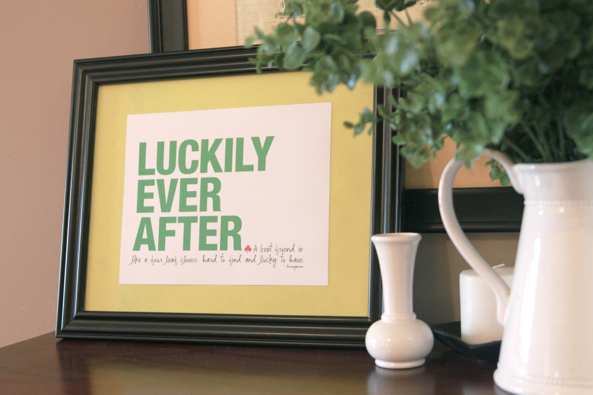 Finally got the Valentine's décor down! Luckily, I designed my "LOVE" signs to just be flipped around for the next holiday – St. Patrick's Day! If it's not super easy, it may not get down around here, ya know.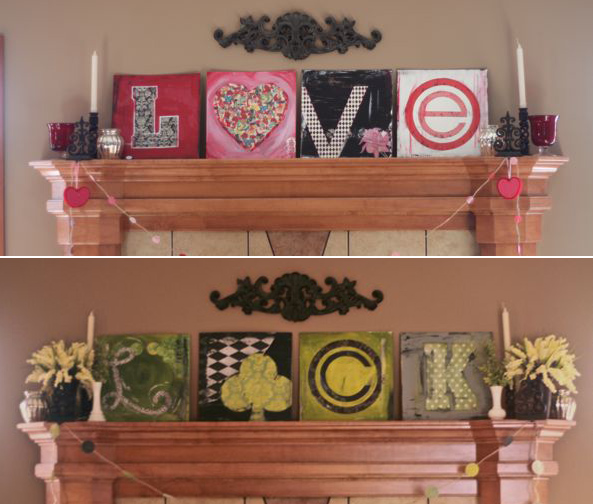 I also wanted to replace the heart art that I made last month. So I put together this little sign. And I thought I'd share it here too. The quote beneath it reads "A best friend is like a four leaf clover: hard to find and lucky to have." Who doesn't feel that way about the people they love?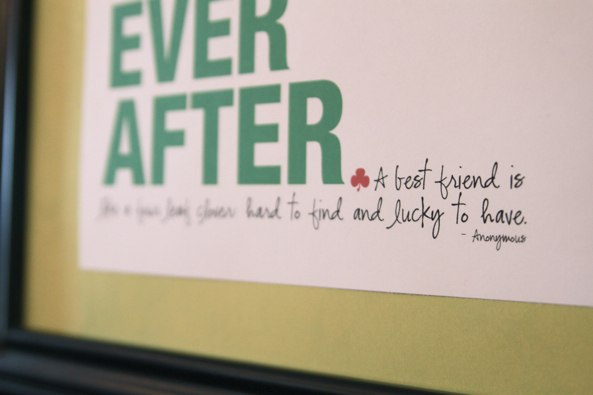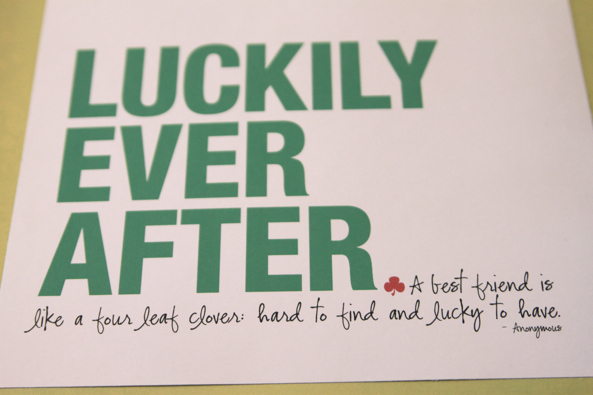 CLICK HERE to download a printable version of this for your home.