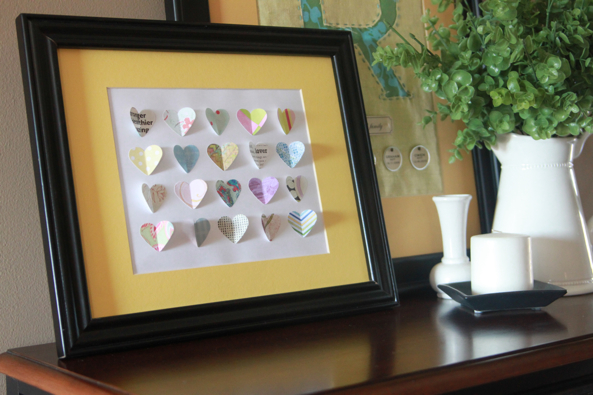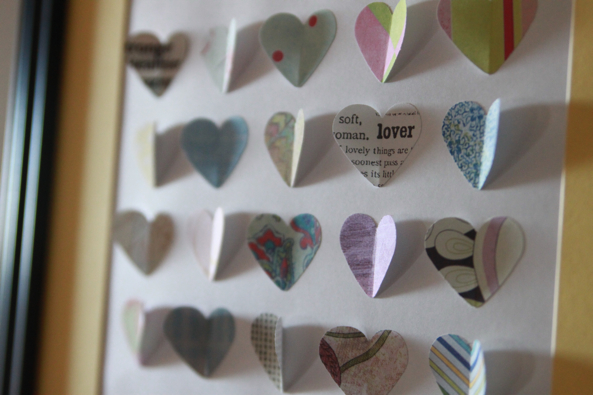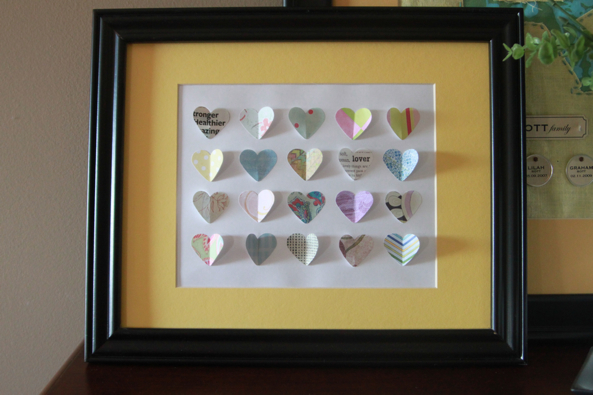 Happy Valentine's Day!!!
Want a super quick, super easy Valentine's project? This is for you!
I recently got together with some girlfriends and wanted to do some kind of craft together. Since I barely had time to plan anything, this idea popped in mind. I had been eyeing this work by Ali Edwards for years always hoping to replicate it somehow. This was the perfect opportunity, so I picked up a heart punch, pulled out my paper scraps and made plenty of snacks to get us through the night.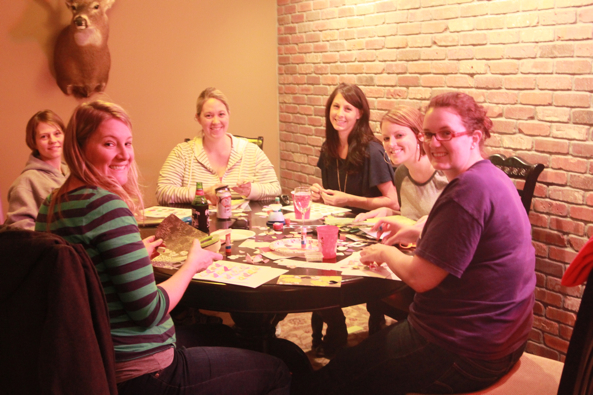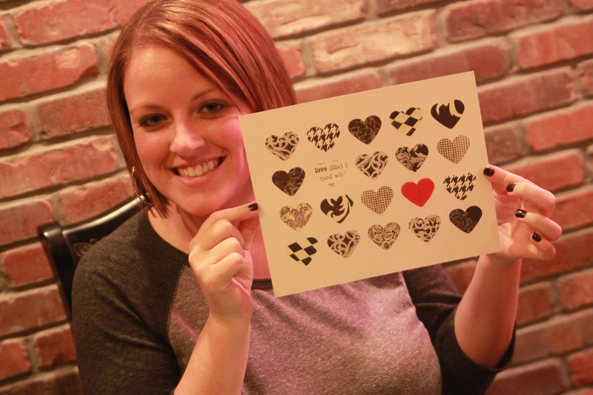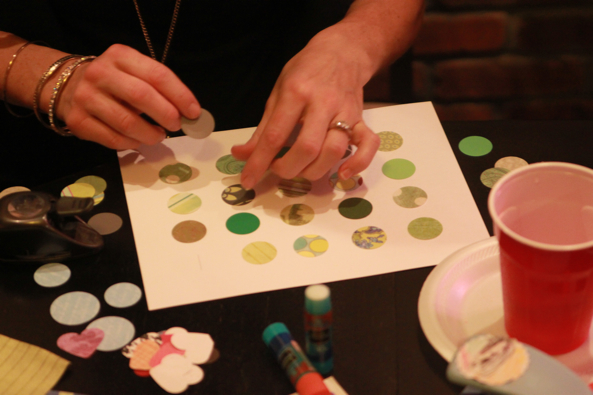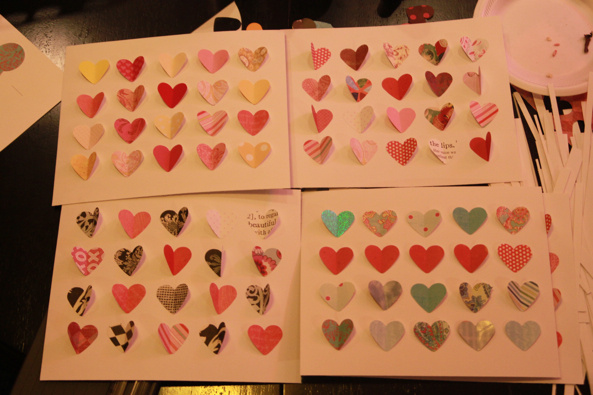 Everybody got into and made several. It was really cool to see how the style evolved through the night. We all started off with red and pink versions but by the end, there was every color scheme imaginable. A few girls even got out the circle punches and were making art for their kids' rooms.
Brady got me the best Valentine present EVER – a clean house!!! He hired someone to come in and clean our house and it was FABULOUS! He was worried that it wouldn't be "romantic" but I feel like that's exactly what it was. It lightened my load and gave me that relaxed feeling. Especially because we were having Graham's birthday party and lots of company.
This morning, I made the kids pink heart-shaped pancakes again. My favorite part was when Lilah asked if they were pink because I put lots of love into them. Why, of course!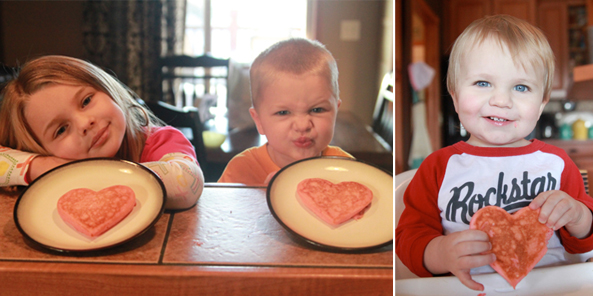 Hope you are having a sweet day filled with lots of love!