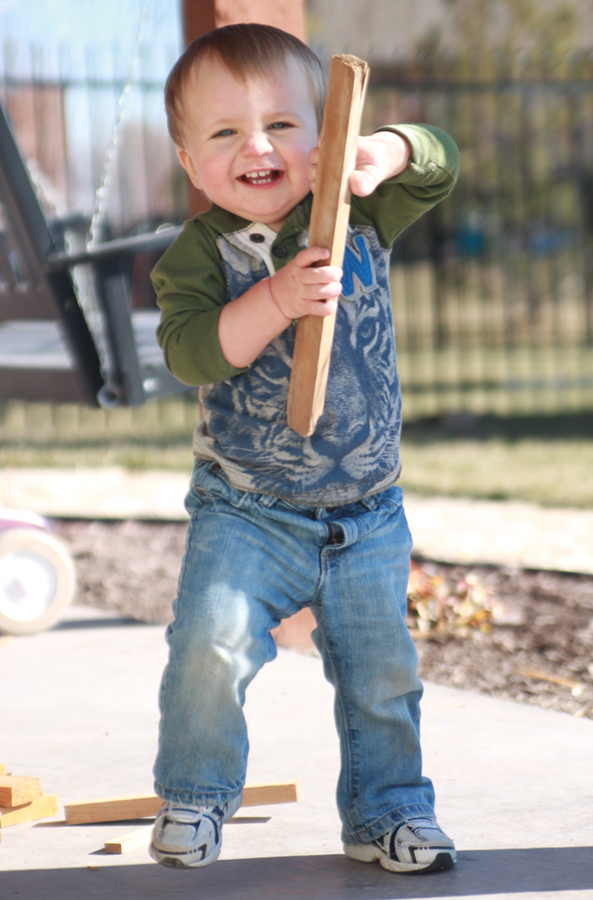 Last month, my baby turned one. Sit and cry about the passing of the last year? Or smile and celebrate the triumph of it? Maybe some of both. We have had an awesome year with Owen with some really great parenting milestones worth celebrating. We got Graham out of diapers and are counting the days until we can train Owen. Really looking forward to the milestone of not having to take a diaper bag with us everywhere we go. I threw out my nursing bras and said good riddance to the pump. And we finally stopped storing all the baby clothes. Once Owen outgrows it, it's out the door!
Don't get me wrong. I am very sad that he is growing up. His independence is everywhere these days. He walks. He talks. He makes sure we know what he wants. But he still loves to cuddle. And he still enjoys a bottle. Still my sweet little baby.
On to the party: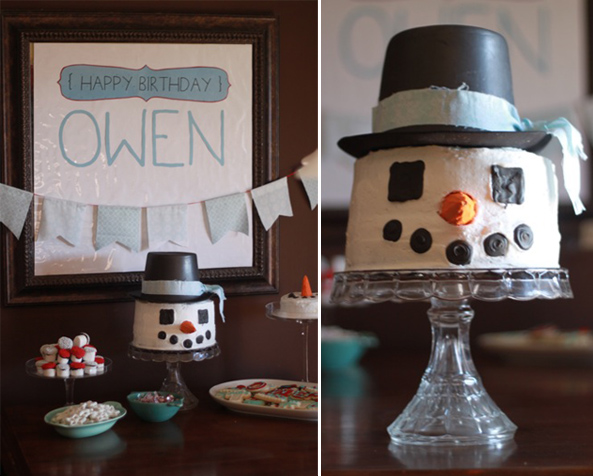 With a December for his birthday month, I went with a snowman themed party. We baptized him the same day we celebrated his birthday and had one big party to commemorate. I made a triple-layer cake and frosted it white to make a snowman head. The nose is made from a sugar ice cream cone and covered in orange frosting. The eyes and mouth are just chocolate that I shaped out on wax paper and let cool before adding.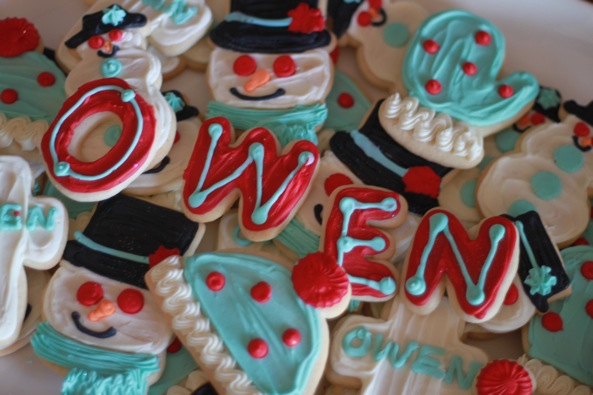 We ordered cookies from a lady from our church and she did an awesome job as usual. (If you want her contact info, just let me know.) I loved the sweet little mittens and stocking hats. Another treat we made were chocolate dipped marshmallows. They were fun and the kids loved them! My two older kids even did the dipping for me. They went perfect with the pot of hot chocolate we had at the party.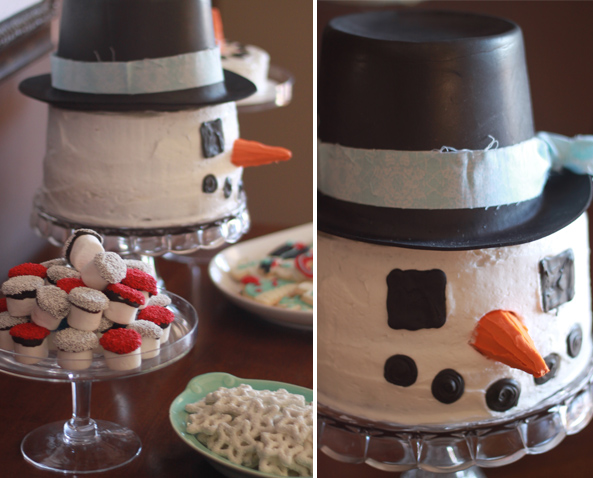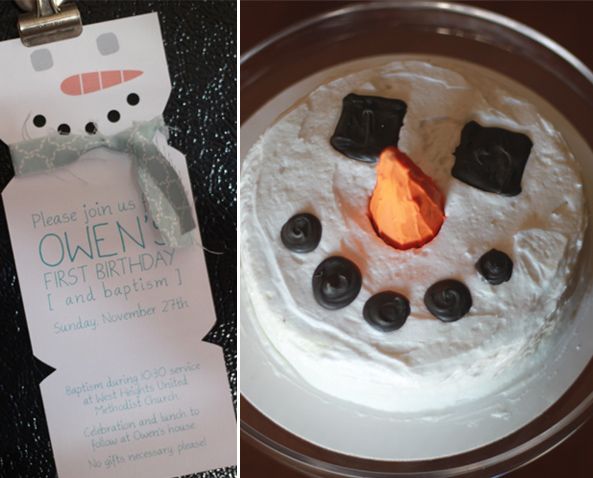 Owen got all dressed up for his party and I couldn't take my eyes off him. Not much cuter than a little boy in a suit. His outfit even had a pocket hankie that matched his neck tie. So handsome.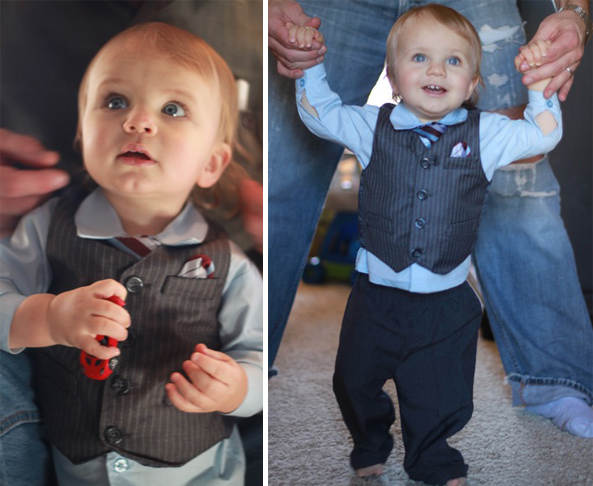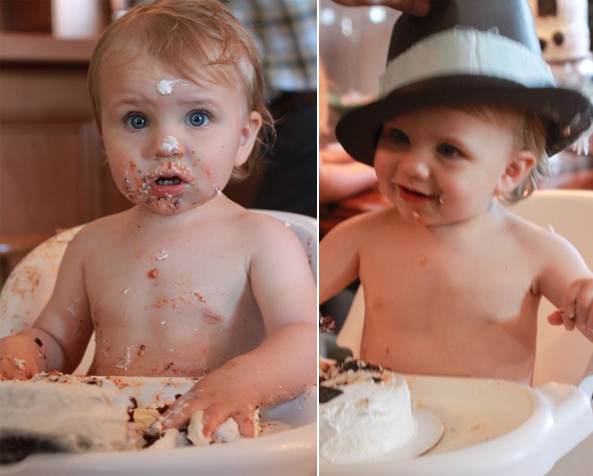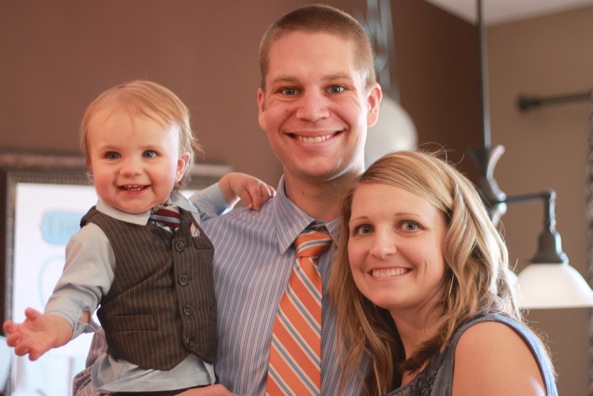 His baptism was beautiful. I am definitely a bit weepy that it will be our last baptism. The vows and song we sing to him are so true and precious to me.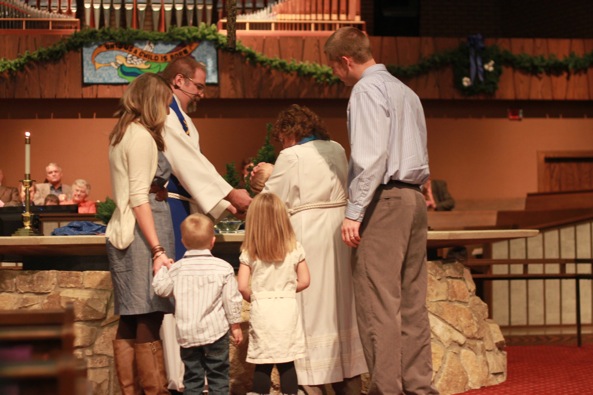 Happy 1st birthday to my sweet baby.