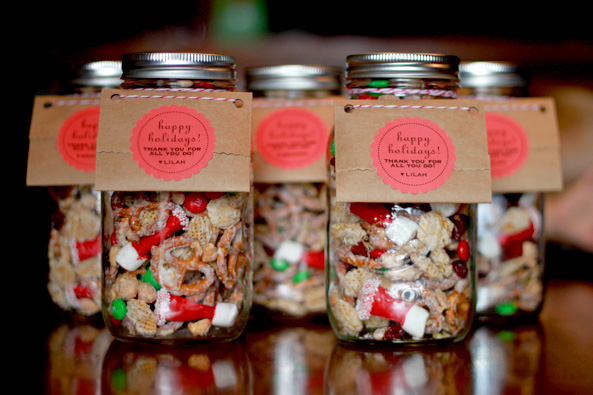 So with Christmas right around the corner, I have been busy, busy. With two kids in preschool, that gave me five teachers to come up with some sort of small gift for. I saw the idea for this adorable santa hat snow mix on Pinterest and decided to give it a go. I knew the little santa hats would be some work and boy was I right! If you decide to make these, you'll need plenty of time, patience and maybe a favorite romantic comedy playing in the background to get you though it!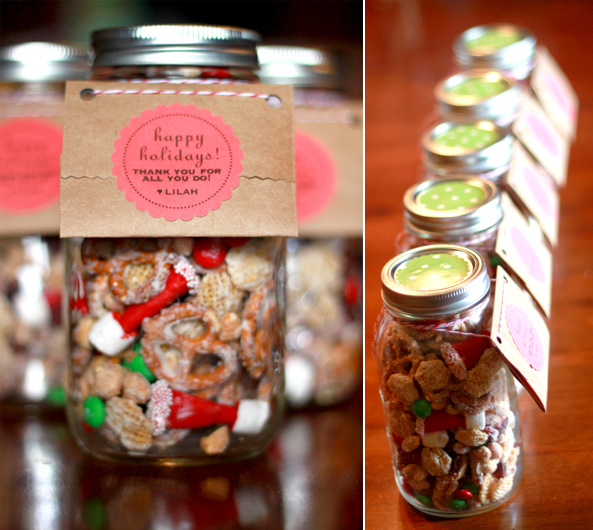 I jarred it up and used bakers twine to tie on some gift card envelopes I made. Each teacher got a gift card to Orange Leaf – can't go wrong there, right? The kids help put it all together and were proud to give it away today. Although Graham was a little disappointed that he didn't get to eat it himself.
Another gift I whipped up was for the four nursery workers at church. I just picked up some Ghiredelli's chocolates and used wrapping paper and ribbon for a quick solution. That's a staple at the top holding it all together.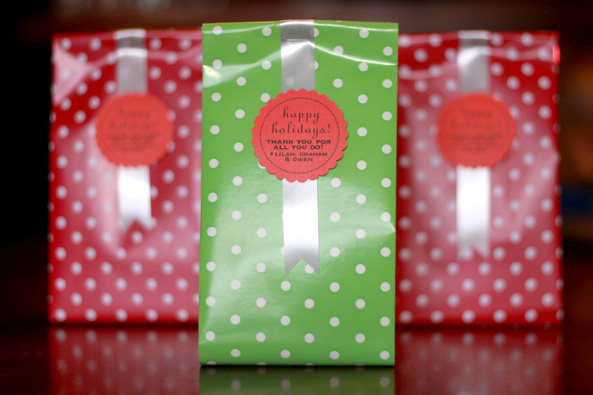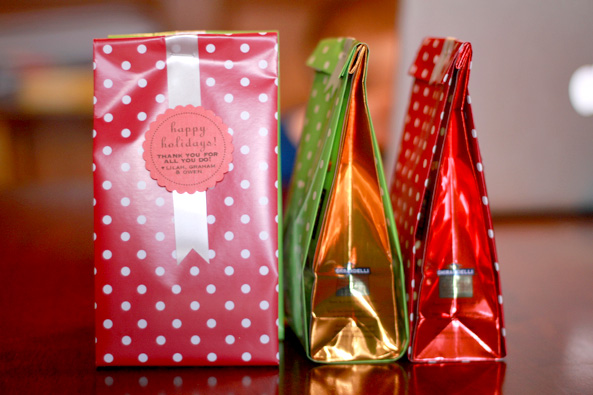 The kids here are super excited about the upcoming holiday and we have no less than three countdowns going in the house. One of them also was inspired by Pinterest and has turned out to be a favorite. I collected all of our holiday books, wrapped them up and labeled them each with a number. We let them unwrap and read one each night until Christmas. I think this may be a new tradition, I like it so much! You don't have to have 24 Christmas books, just start with however many you have. I picked up a few at the dollar store and we started with 20.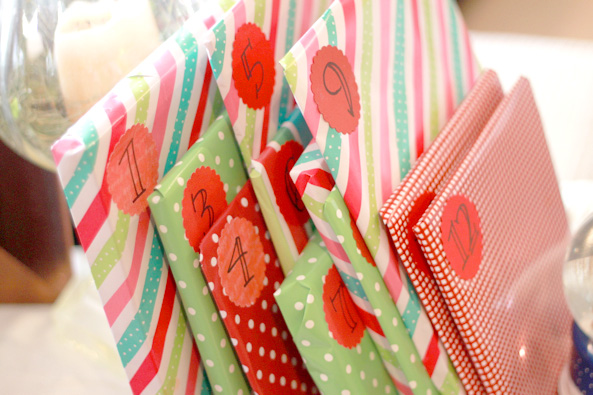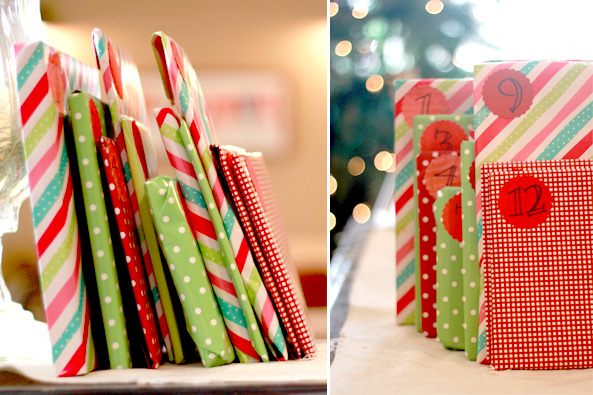 And here is a shot of us having a weenie roast in the fireplace this week. We had never done this before but it was lots of fun! One of my favorite things about winter is getting to burn our fireplace – just feels so cozy.


Hope you guys are all having a great holiday season!