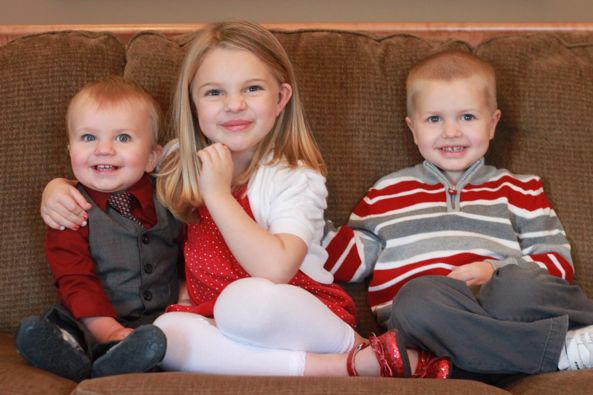 Merry Christmas everybody! We aren't quite done with the holiday here, but we have been enjoying all the giving, eating and family time so far. I have a couple of handmade gifts to share: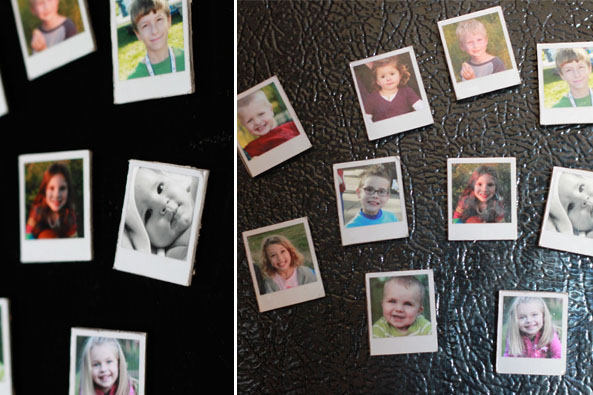 For my mother-in-law, we already had her gift, but I was trying to come up with something to make here that would be personal and inexpensive. When I ran across this Polaroid magnet idea on Pinterest, it seemed perfect. My MIL has 10 grandkids so I swiped pictures of them off Facebook and got to work. I followed the tutorial and was only sorta happy with them. The chipboard that the photo was glued to soaked up all the white paint from the paint pen. And after my kids played with them a little, they were scratched and dog-earred. I went ahead and gave them to her, but wasn't especially proud. However – they really did entertain my kids! They loved scooting them around on the fridge – arranging by age, gender family, etc.
We draw kid's names on my hubby's side of the family – there are 10 kids. One of my nephews we drew is 9 years old and an avid competitive swimmer. I found a good Michael Phelps quote online and turned it into some graphic art for him. Don't worry, we still gave him a toy with it. I'm not the lames aunt ever!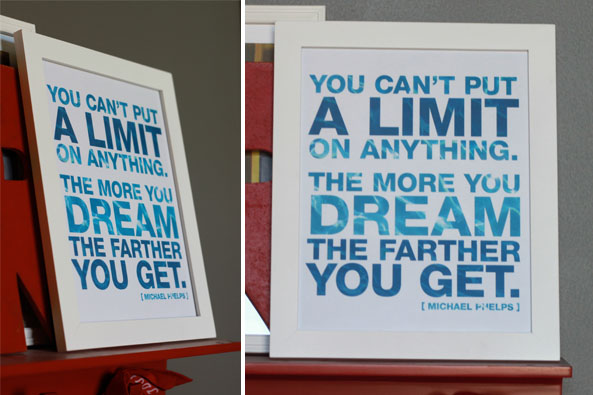 When we were at my in-laws in Clay Center, there was snow on the ground!! It was my kids' first snow experience of the season. Lilah loved making snow angels and drew faces and halos on them. Graham threw the first snowball and even screamed "Snowball fight!!!!". Where did he learn that?!?!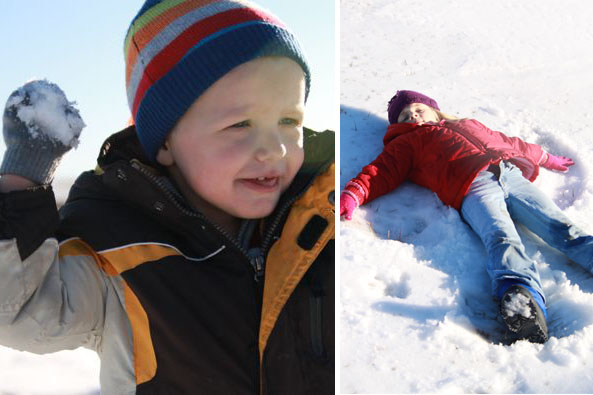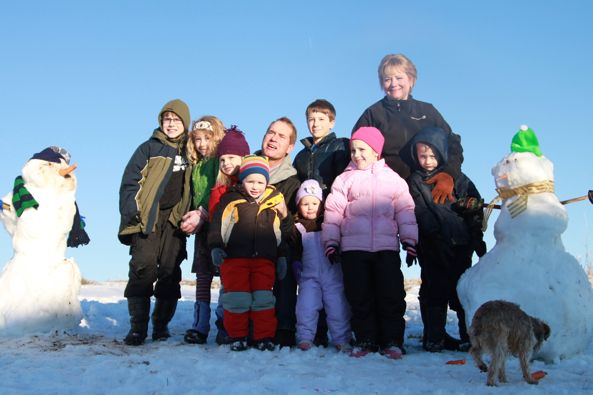 One of my favorite gifts the kids got was the Little People nativity set. After they opened it, Graham shouted "this is just what I wanted!! Awesome!" and then they all three sat down and played with it for a good 15 minutes – which if forever in the attention span of a two-year-old, right?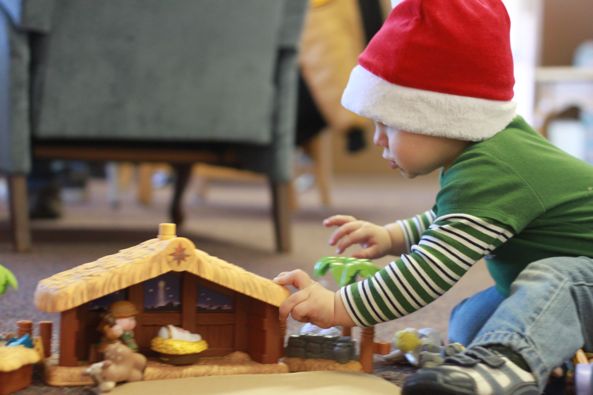 Hope you all are having a great holiday! The hubs has been off work all week so we have had lots of family time here. We took the kids to see "Puss In Boots" tonight and it was a hit. I found myself giggling a lot and the two older kids made it threw the whole thing. Tomorrow we are celebrating the New Year and then Christmas with my family on Sunday. Cheers!