Remember my pledge? Welp, project number one is complete and I'm here to report substantial progress on the quilt I started as well.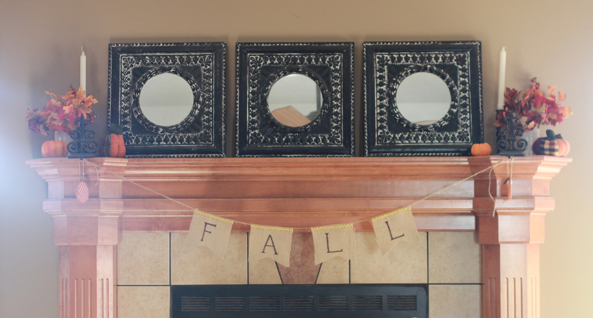 With I had to take down my Halloween mantel decorations, the mantel was looking sorta bare. So I put together this super simple, quick "Fall" banner.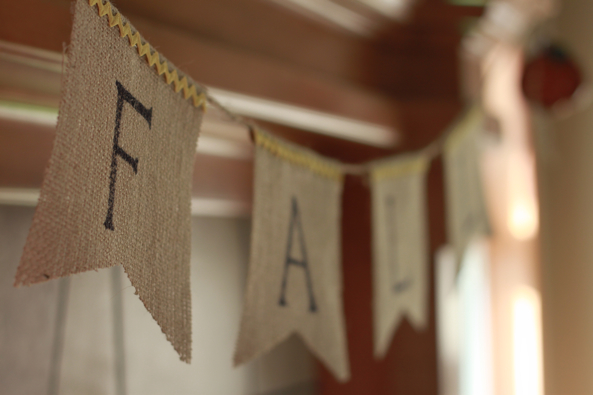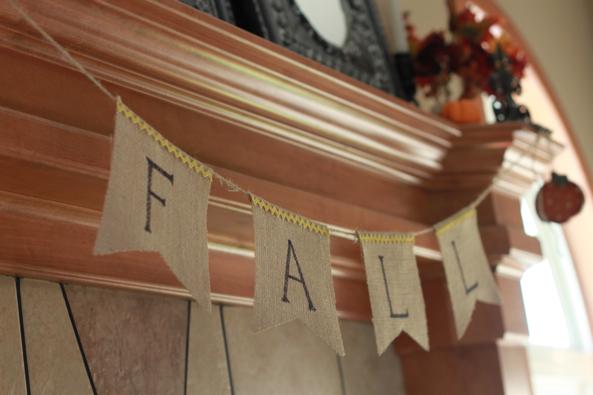 See – easy, right? Just cut some squares of burlap, hand lettered the FALL letters and hot-glued on some rick rack. I would like to add some sort of garland or foliage to the mantel still, but this was a quick fix.
In other fall décor news, guess which 11-month old has been dining on my decorative balls? Seriously!! What the heck?? We are constantly taking these away from him. I am being really stubborn though and keeping them on the table, hoping he'll eventually learn that they are not toys (or food!).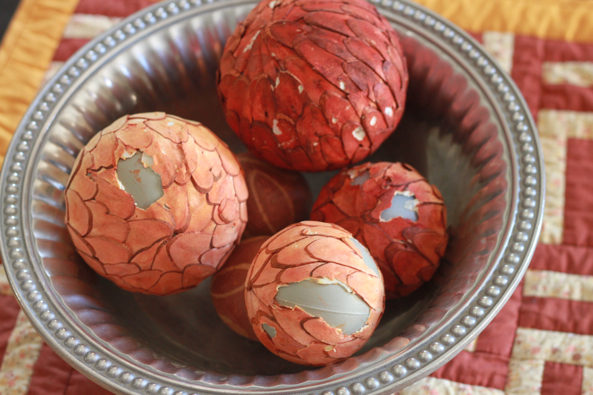 And I have completed the quilt top I started. Next, I need to find a backing fabric and get it all quilted together. This part of the process always overwhelms me, so starting is the biggest step.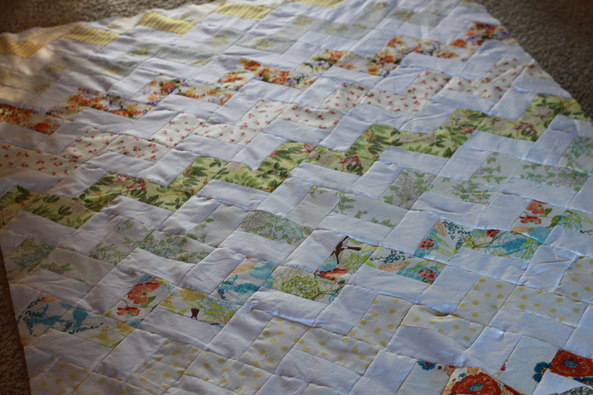 Last night I had bunco with the girls and came home to find that the hubby had helped the kids make me a little turkey craft. How sweet was that?! They made it out of their hands and were SUPER proud of themselves. I love those kiddos!