Next July, I am turning 30. Gasp! Pretty sure that after you turn 30, you can't trick your kids into believing you are 23 anymore. I guess I'll have to come up with a more appropriate fake age to tell them.



In honor of this upcoming milestone birthday, I have a new mission for the rest of my 29th year. I am going to complete 30 projects. Crafting, sewing, any kind of making – there will be no restrictions. Any craftiness counts. Lately, I feel like I have lost touch with my creative side and blame my lack of energy and time. Thus, I am making a pledge to find more time in my life just for me to do the fun projects I love.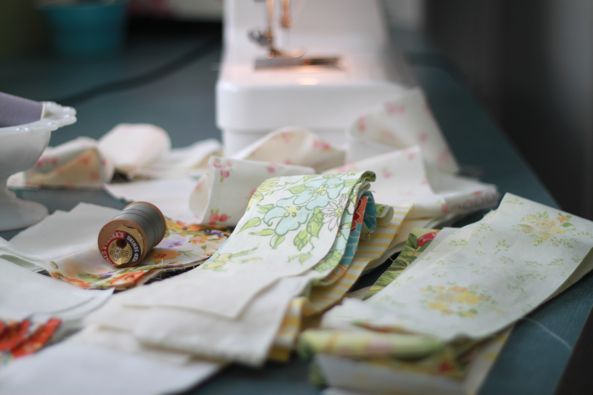 I have started my first one – a quilt. It's still in very early stages, but I am super excited to see it come together. I am following this tutorial and was inspired by several of the chevron quilts I have come across on PInterest. I am using mostly white and cream fabrics with splashes of color. To squeeze in time to work on it, I have been sneaking to my sewing room in between loads of laundry, filling milk cups, putting together puzzles and my freelance work.
I do not forsee each of the 30 projects to be so involved as a quilt is. Gotta be realistic – it's already November!
And here are a couple recent shots of the kids.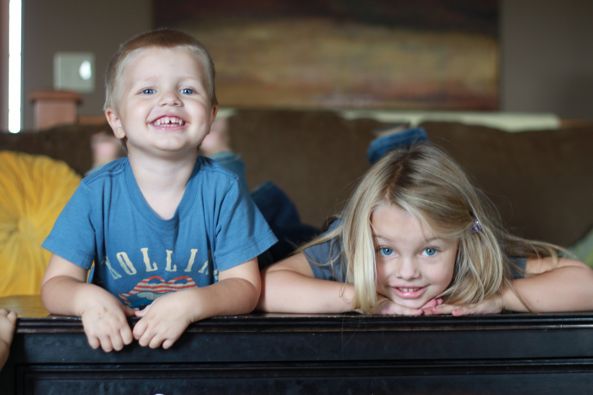 These two are best friends and worst enemies. They are sad when the other is gone, yet bicker frequently in between BFF moments when they are together. My favorite is when I hear one of them say "Hey, I have an idea…." and then they run off together.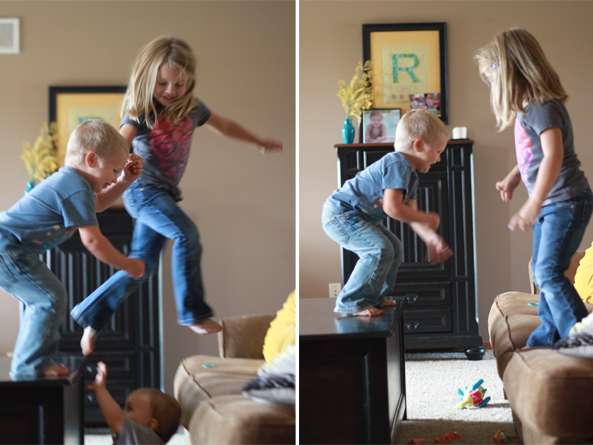 And this little guy is melting my heart more and more all the time. I am so happy for all the new things he can do – but at the same time sad that he is leaving his sweet baby self behind. He recently learned to crawl on his hands and knees instead of the army crawl he did for months. He works hard to keep up with the older kids and LOVES to wrestle with them. He lights up when Daddy comes in the room and still isn't scared of strangers – he loves anybody who talks to him.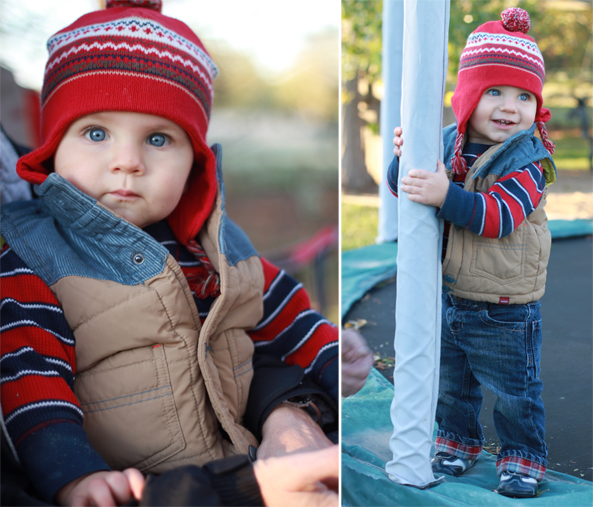 I will be back soon with an update on my quilt progress!