Sadly, it has been a very, very long time since I have been inspired AND had the time to post on here. When I started this blog, it was my goal to mostly focus on my creative endeavors and keep the kid-updates to a minimum. After all, I have a life of my own, right?
RIght?
Or maybe I don't? No, no. I wouldn't say that. I would just say that my life has sorta BECOME my kids lately. Add that to the fact that my freelance business has been consistently b-u-s-y for the last couple months and I am left with minimal time to create anything beyond peanut butter sandwiches and piles of folded laundry. Which leaves me with not much to blog about besides my family and work.
So, for now, I am letting myself off the hook until I can get my head above water.
Below is Lilah and Graham after we had just had a picnic up in their clubhouse. They really enjoyed this. I was pleasantly surprised how easy this was and how delighted they were. I just threw some sandwiches together and a bowl of grapes. Made their day.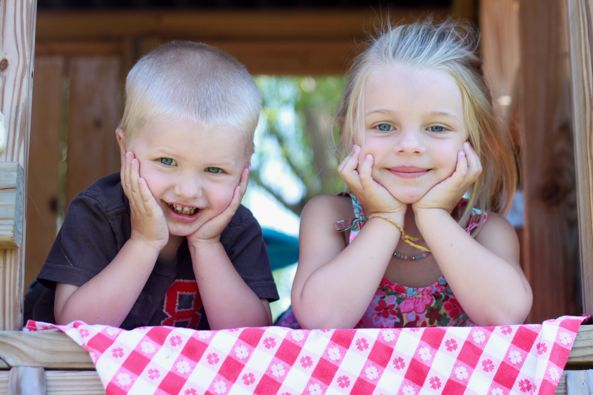 And after we had our picnic, they wanted to immediately have another pretend picnic in the grass. These two are constantly making me smile. (In between making me crazy, of course!)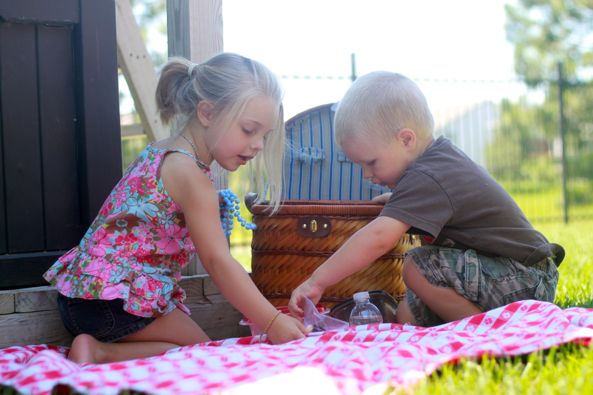 And here is Owen – who has gotten three teeth in the last couple weeks. This little guy is not so little any more. He is six months now, weighs over 20 pounds and is nearly outgrowing his car seat! He rolls all over the place and can even drag himself across the room when he's motivated.