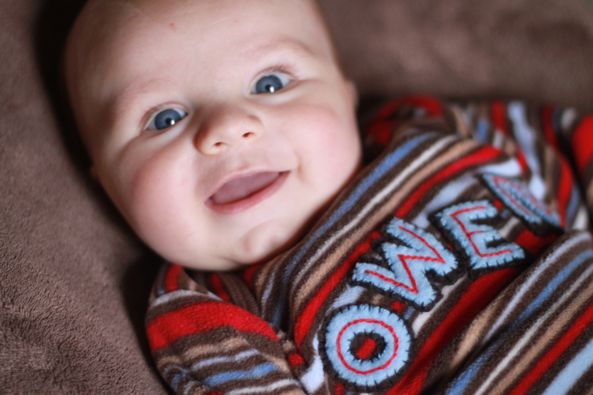 I never thought I'd say that I was happy to see my baby get bigger. But I am (just a little bit). Owen is finally fitting into this adorable personalized appliqué outfit that he was given at birth.
He was given some really sweet handmade gifts that I have to share with you. The first one was made my my sister-in-law, Micah. She is extraordinarily talented with both felt appliqué and chain stitching (among MANY other things). It's amazing and beautiful and I absolutely ADORE the pieces she has created for my children. (See more here and here.)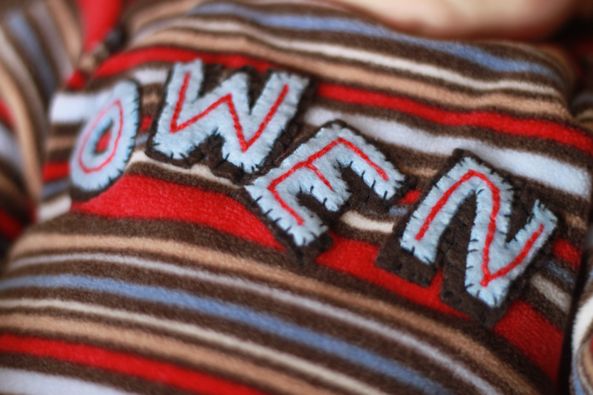 Another sister-in-law, Casi, is super talented with needle and thread as well. She made Owen this stripe blanket that I think is extremely sweet. I love the raw edges – I am a sucker for the texture and dimension that they add to a handmade item.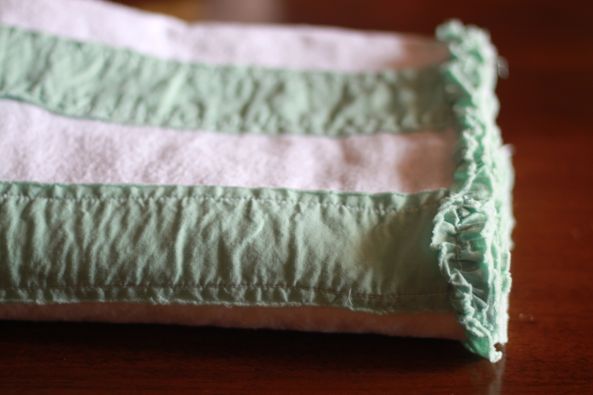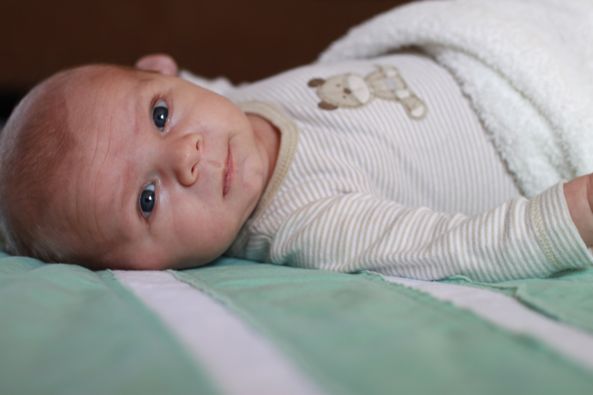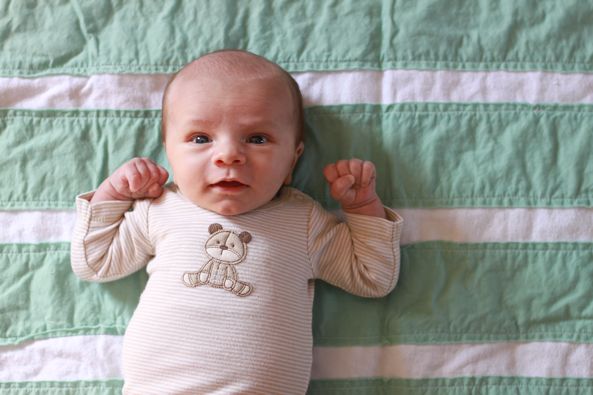 My friend, Mandy, made him an "O is for octopus" onesie that is pretty darn cute as well. Get one (in the letter of your choice) here!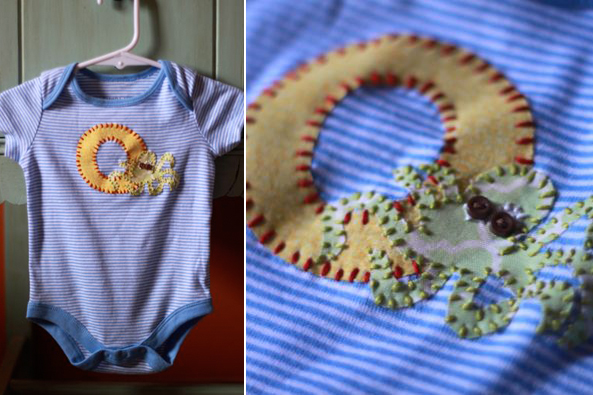 And lastly, below are the other two onesis that Micah made. See what I mean about the chain stitching?!?!? Crazy patience.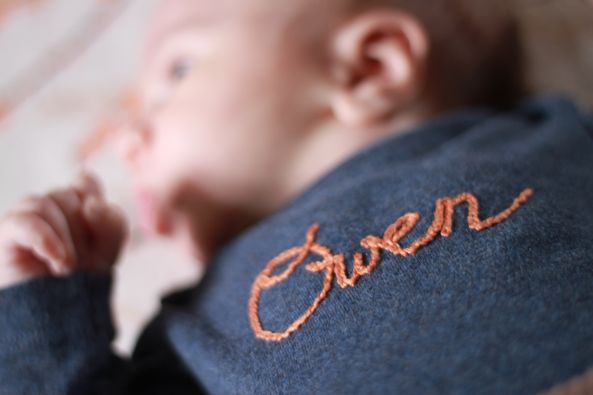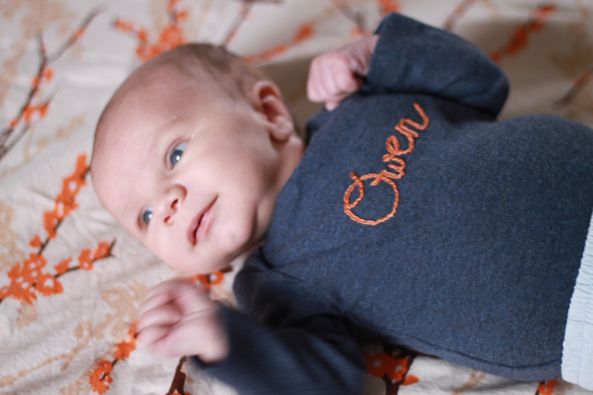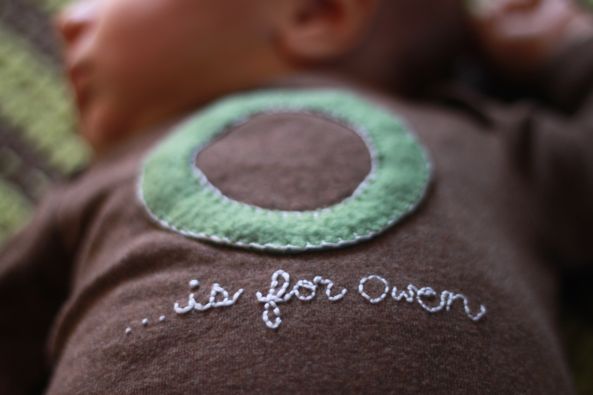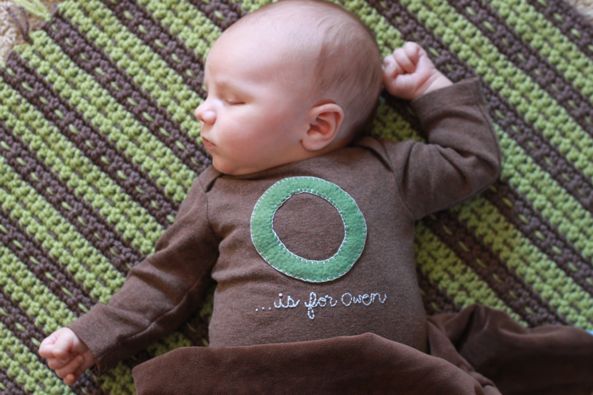 I just love all the crafty, inspiring people in my life!