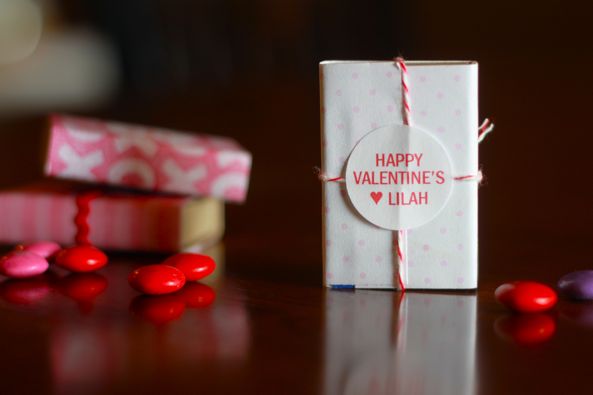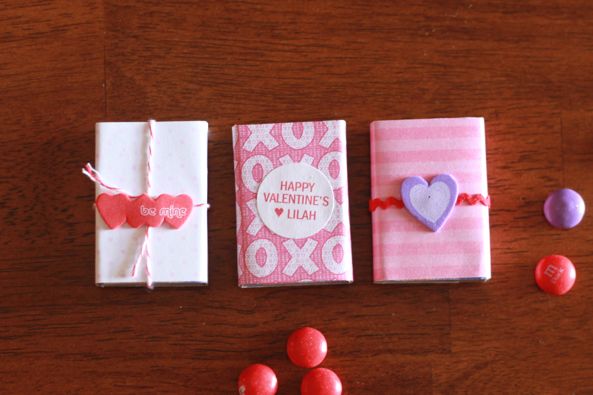 Lilah had her very first Valentine's party at preschool last week. So one evening, we sat down and made valentines for all her classmates. I had seen an idea for matchbox valentines recently, so we went with that. They turned out to be an easy project and she enjoyed the process. Especially filling the boxes with the candy.

For the last few years, we have made pink heart-shaped pancakes on Valentines Day morning. So, of course, I continued the tradition today. The kids LOVE pancakes, so at least I know they will have full bellies.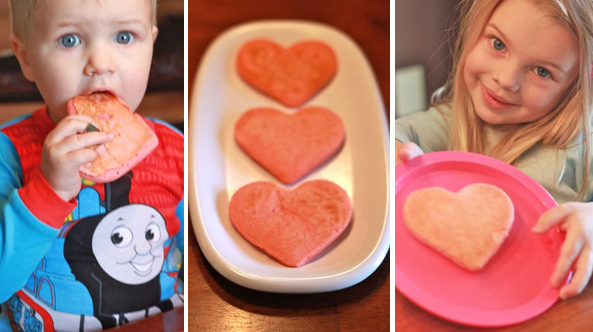 Owen is barely fitting into his valentines shirt today. This boy is getting so big! He is two months old now and is in the 85% for his weight. At his check-up, the doctor called him a "tank".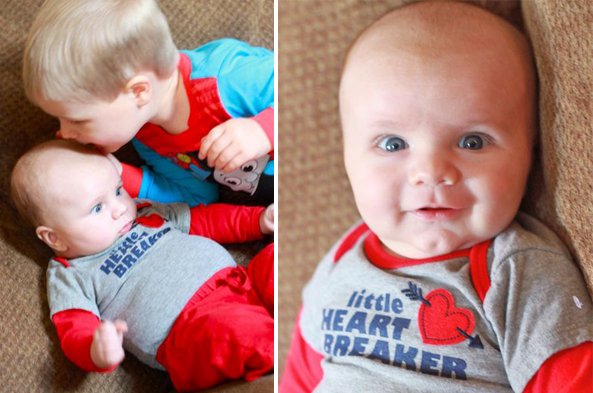 I hope you are all having a sweet day!