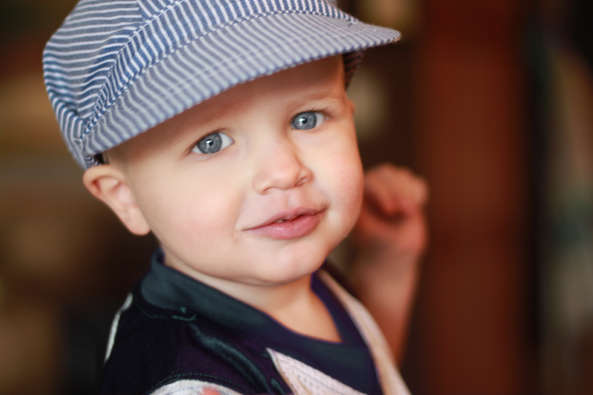 Our son, Graham, turned two last week. Because he is in love with trains right now, we threw him a train-themed party.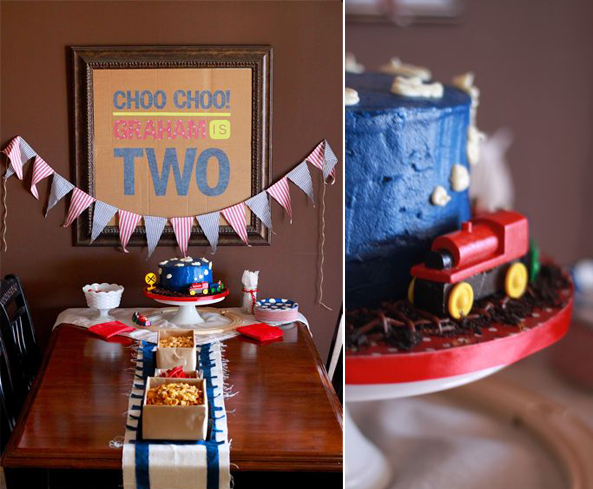 I had this dream of buying a fabulous cake so I wouldn't stress myself out about making/decorating a cake. But when I started price-checking cakes like I wanted, I quickly retreated. So I whipped out my trusty old cake mix boxes and got to baking. The cake didn't turn out anything like what I wanted, but I was still happy with it. I used cookie crumbs and chocolate frosting to make a track around the perimeter for his toy trains to sit on.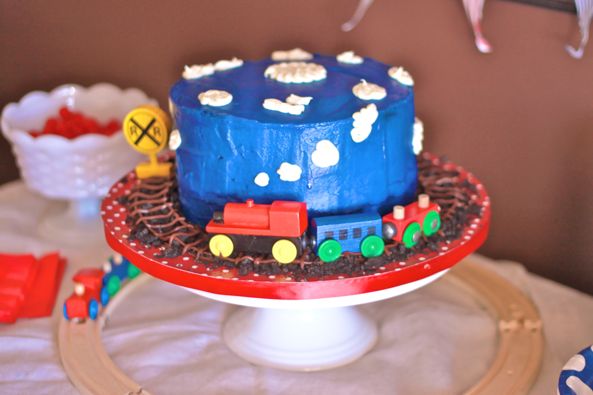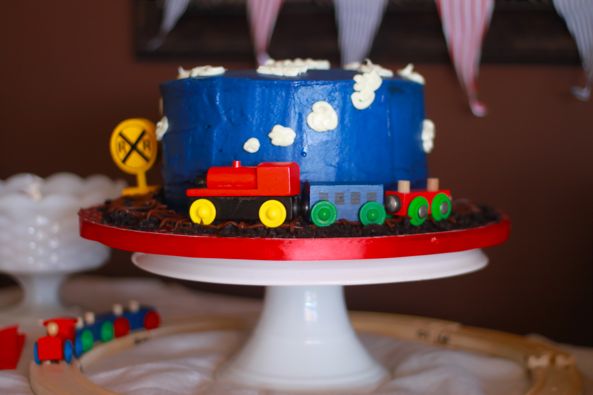 I also threw together a larger train car for snacks. I used shoe boxes, covered them in brown paper grocery bags and made the wheels out of rolled up strips of black felt. One of the cars had wheels made out of some vintage coasters.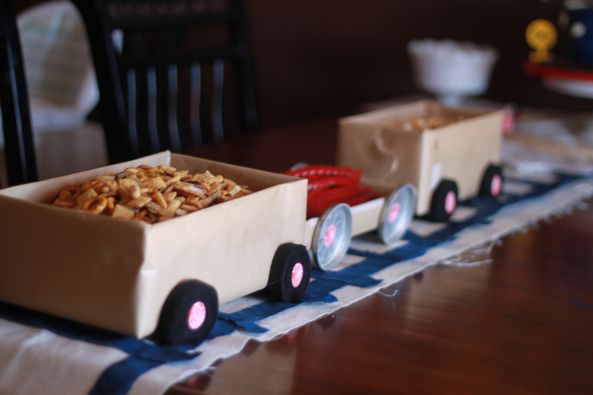 We also had some sugar cookies made by a friend of my mom – and I was so happy with them! Adorable! My favorite was the RR crossing sign and the stop light. We used these as party favors for the kids as well.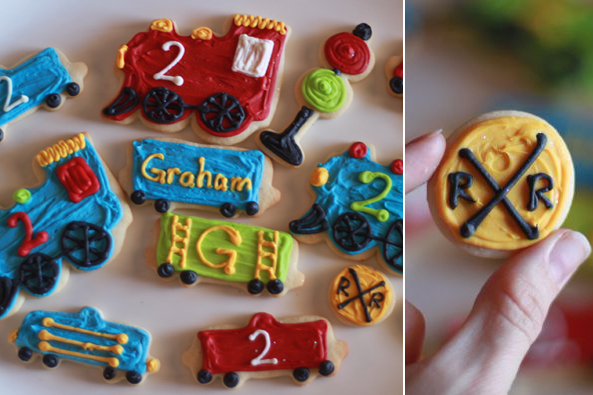 For low cost decorations, I made him a birthday sign out of cardboard and reused our 4th of July pennant banners. I made the sign to match the party invitation that we mailed out. He was really funny with his invitation – he carried them around the house and called them his "tards".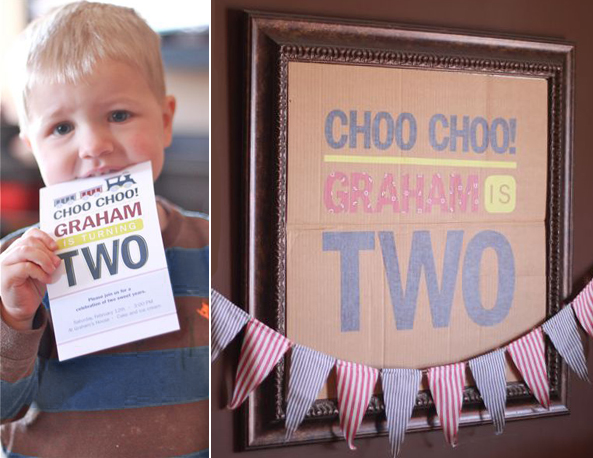 Graham absolutely loved his day. He loved all the attention and all the snacking. He was super excited for presents and told each giver "than-too" after he unwrapped. We even had a difficult time pulling him away from his new toys to blow out his candles. But once he got to it, he was thrilled to hear his birthday song and huff, puff and blow his candles out. He was so darn cute doing it that we let him do it a couple more times.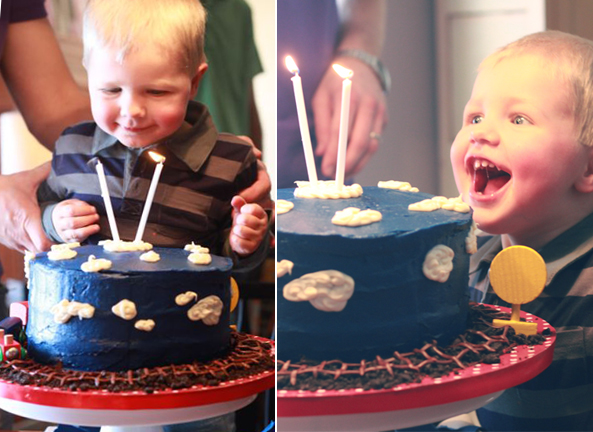 Happy second birthday, Grahamser. It's been two sweet years – here's to many more!