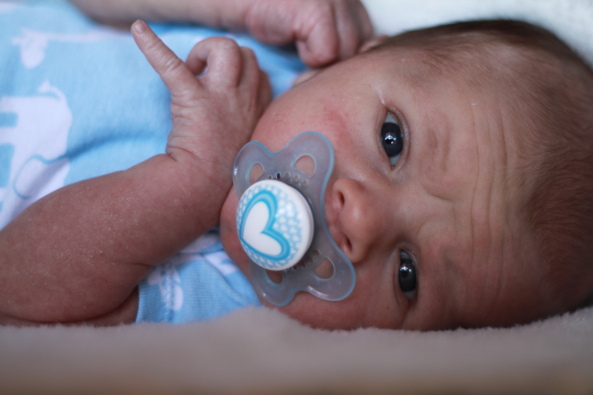 Owen Lee Rott, born December 6. Weighed in at 7lbs, 11oz.
A lot has happened since I last updated. We had a baby. We had Thanksgiving. We had Christmas. And we had New Years. And another Christmas with my husband's family. It's been busy, to say the least.
Things are finally beginning to slow down. School is back in session and our new little guy is beginning to find a routine. Life as a family of five is good and we couldn't be happier. Okay, maybe a full night of sleep would make us just a little happier, but other than that…
Since Owen was born, we have been fortunate enough to have two photographers take his pictures. Both turned out awesome and I cannot wait to share them here!
The first photo shoot was just of Owen. He was only a couple weeks old and was still in the really sleepy stage. These pictures were taken by my friend, Sarah Kaiser. She hasn't been a taking photos professionally for very long, but I think she is doing an amazing job. You can check out more of her work (and her adorable sons) on her blog.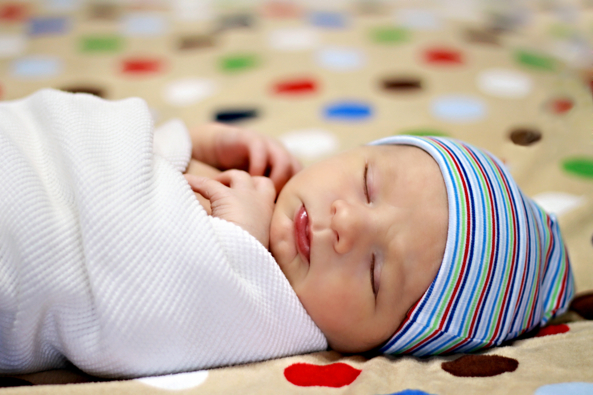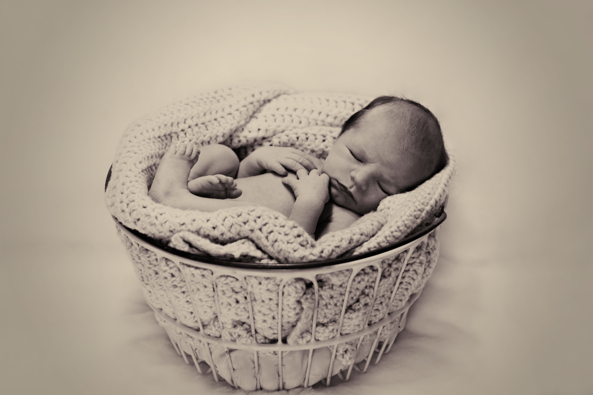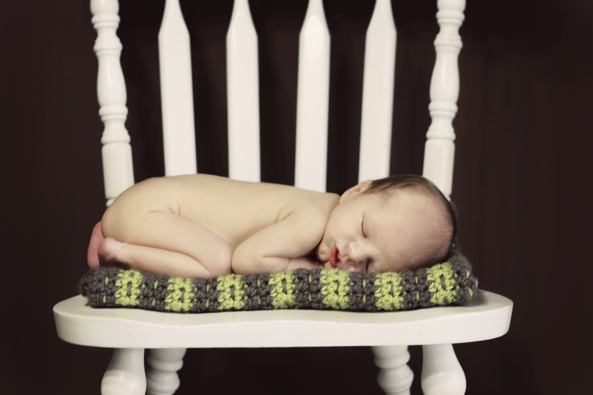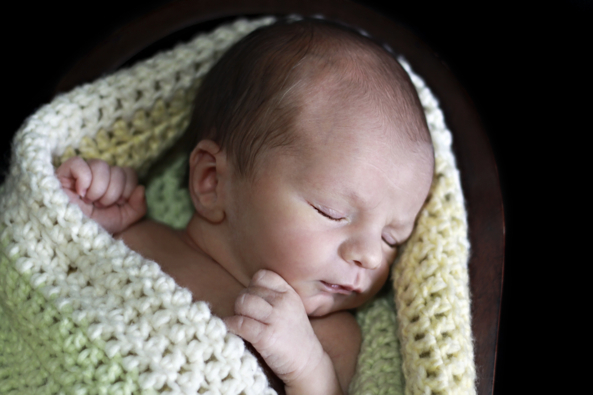 The second photo shoot was of all three kids. Brady's cousin, Mollie Wetta, took the shots. These were all taken in our bedroom. Mollie did an amazing job – I can't imagine being tasked with shooting these three. What chaos. She was a trooper and got some really great shots. You can see more of her work (and her adorable daughters) on her blog.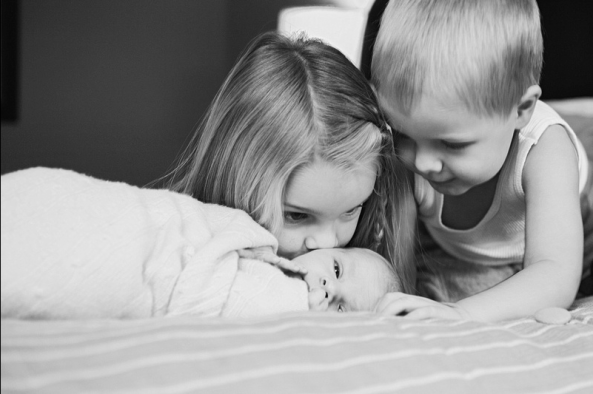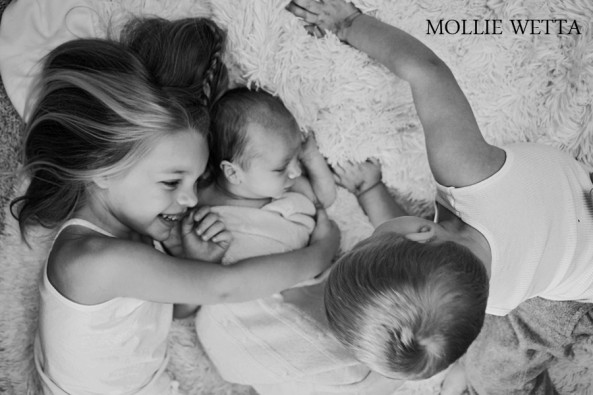 As you can see, the two older kids cannot keep their hands off the little guy.