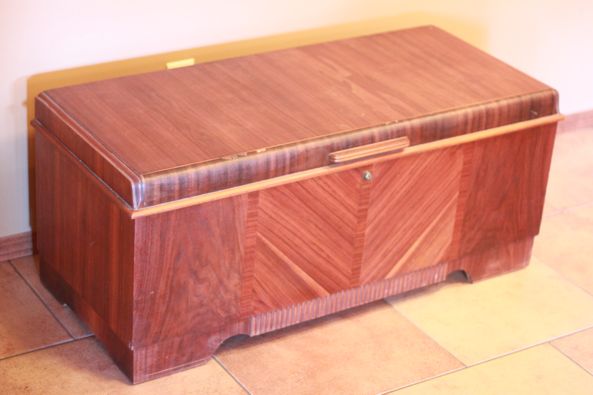 My mother's side of the family has been working to sort thru some of my grandma's belongings, as she is living in an assisted living home and my uncle and his wife are moving into her old house. Lucky me, I got dibs on an old chest that she had. It is a beautiful piece and still has the 1941 paperwork stapled to the inside of the lid.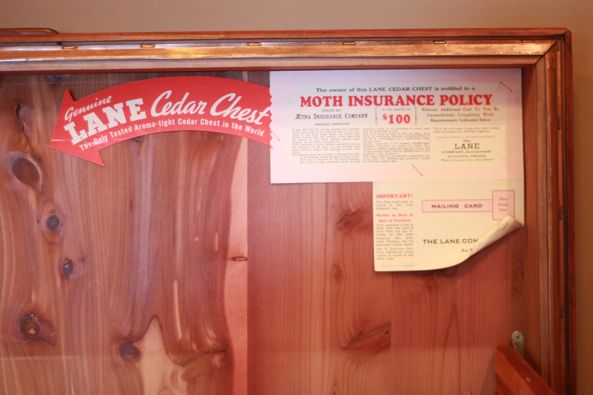 As a child, I remember pulling old mementos out of it, such as her 1947 wedding dress, and straining to imagine that era. My mother always had a memory chest too, a "hope chest" as we called it. And as we grew, it was filled with little pieces of our past. Like our first pair of shoes, our baby blankets or my girl scout sash with all my hard-earned badges.
I had already started small "hope chests" for my children. So when I got my grandma's chest, I wasn't sure what to do with it. But it didn't take long to decide that it would be the perfect home for all our photo albums, which were currently stashed here and there. This inspired me to develop some sort of system for organizing all these photo albums.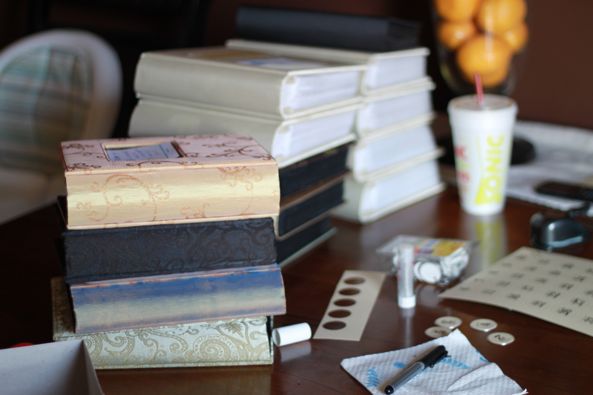 One night, with the hubby out of town, I went through each book and jotted down what was inside. I used the digital files on my computer to determine the date range of each album. Once I had a rough chronological order of them, I numbered them.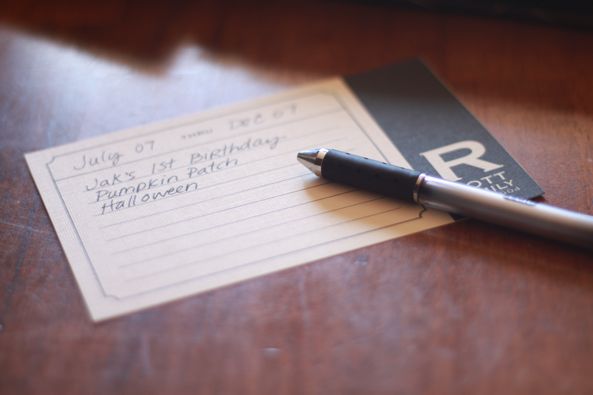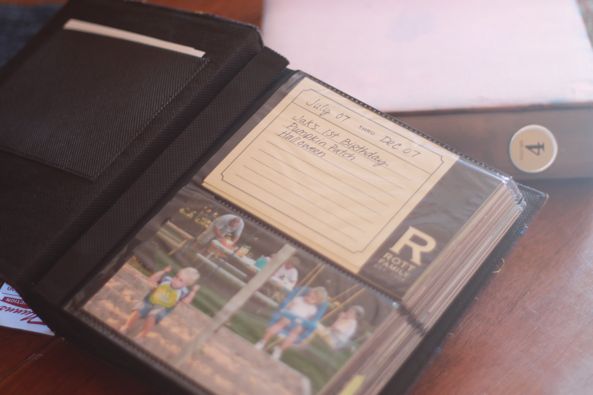 I used metal-rimmed tags and a circle punch to make the number labels. And I stuck them on with hot glue. Here's to hoping they stay on!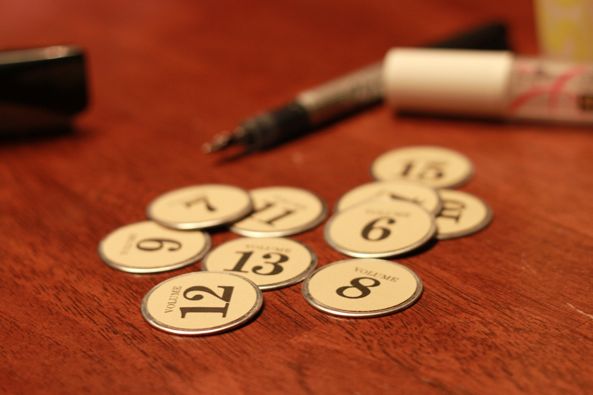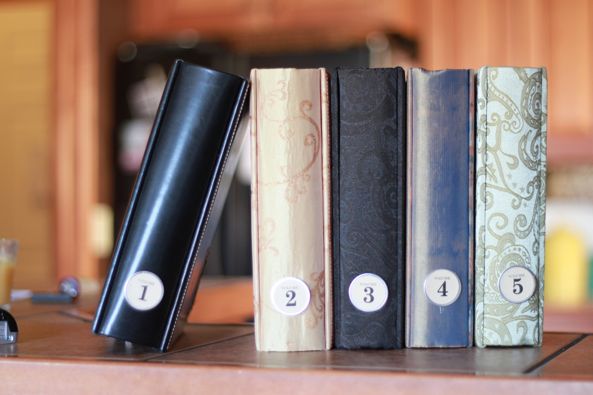 Taking, sorting, printing and organizing pictures is a huge task! Often, I only print photos once or twice a year. Many times I have questioned why I go thru all the trouble of printing and storing them at all.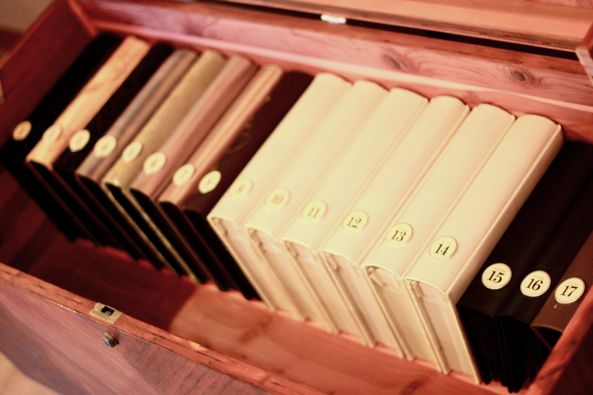 My mom always kept photo albums and I LOVED looking thru them. Especially as I got older. I can't imagine not having those albums to share with my husband when we met. Pictures can really share so much about your past and I am hoping my children appreciate it as much as I do. We'll see if I can maintain my system and not get too far behind with all the pictures we take…