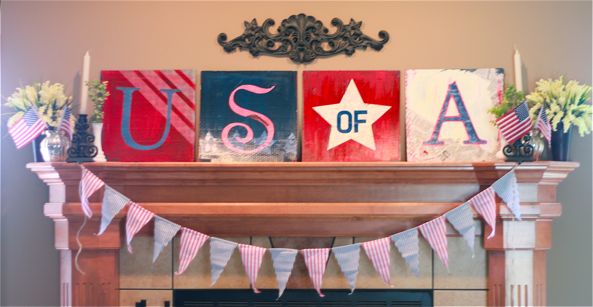 Happy 4th to everybody! If you live anywhere near me, you probably had the same Forth of July experience that we did: WET. A couple months ago, we had booked three nights in cabins at Cheney Lake for this holiday weekend and were very much looking forward to it. Might as well have stayed at home because we didn't even ONCE get in the water. It rained and rained and rained!! The rain wasn't too big of deal for the first day or so – we made the best of it by playing cards and games of washers and french darts in between the rain showers. But by the third day, Sunday, we were tired of it. So when the water started flooding the campground we were in, we bolted. Sad, but much better to be back on dry ground. So we celebrated my baby brother's 16th birthday (16!?!?! What?!?!) at my folks' house.
We still had a great time + we got to light fireworks, which were prohibited at the state park. We even painted faces and got some decent pictures of the little kiddos. They were all kinds of cheesy, which was a nice change!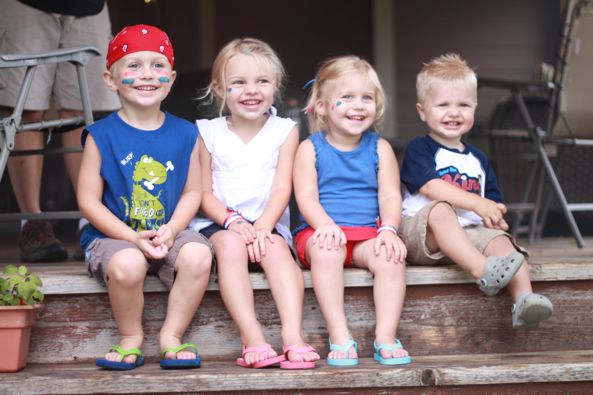 Next up, a week of birthdays (Brady's, mine, and hopefully a new Krehbiel baby!) and four whole days with no kids! Brady's kind parents are keeping them for us…Yay!!!!!