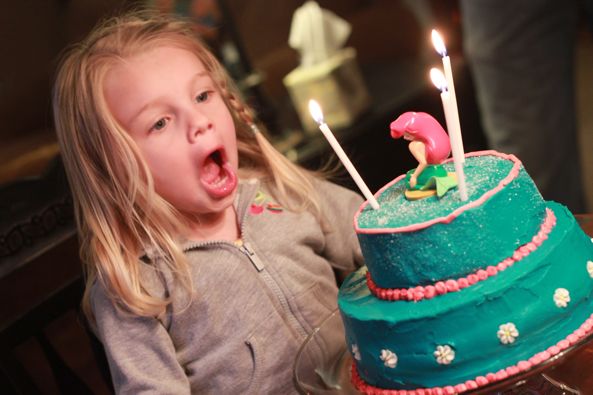 A few weeks ago, my baby turned three. Not so much of a baby anymore. Although you wouldn't know it by the incessant amount of hardcore whining, fit-throwing, diaper-wearing, milk-drinking that still goes on around here. But she does do her fair amount of "big girl" things as well. Like wearing big girl pants all day. Or sleeping in her big girl bed.
For her birthday, she wanted a little mermaid party. Easy enough. I put on my party-planning shoes and whipped up some super simple invites. They were supposed to look like a mermaid tail, but I'm not so sure that's obvious.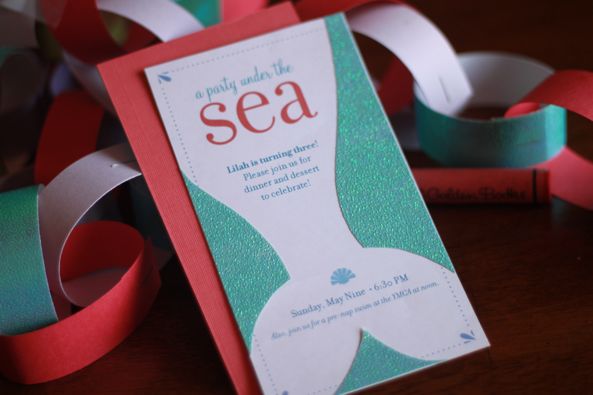 For the party, we planned a swim at the YMCA, dinner, cake and digging for seashells in the new sandbox she got for her birthday.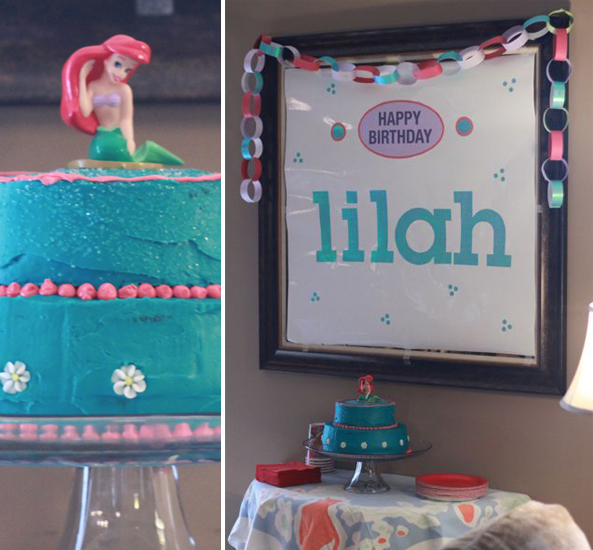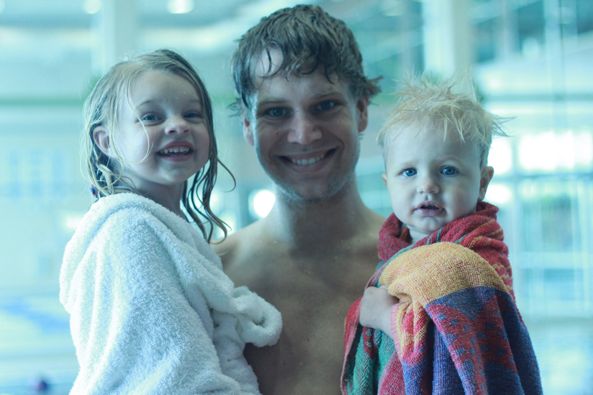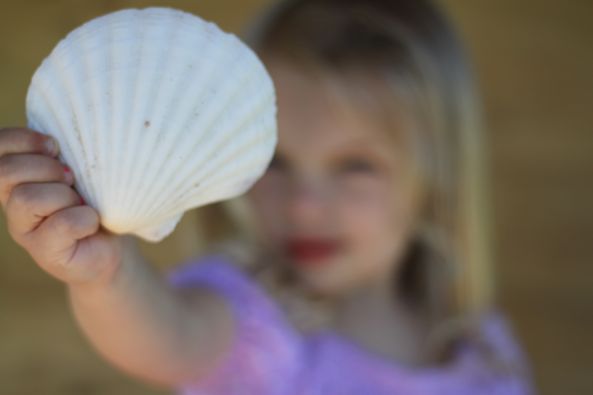 And the kids got beta fish as party favors. She named hers Flounder and surprisingly, she is still alive. Even though Lilah wants to feed it about a dozen times a day.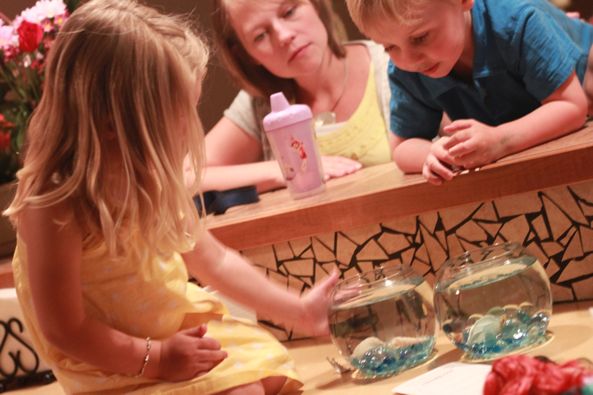 The cake was fairly simple to make. Turned out kinda sloppy, but Lilah never noticed. I bought the topper and the little sugar flowers at Cake Stuff and had no major problems, aside from the incident where Lilah stuck her little fingers into it the first time she saw it.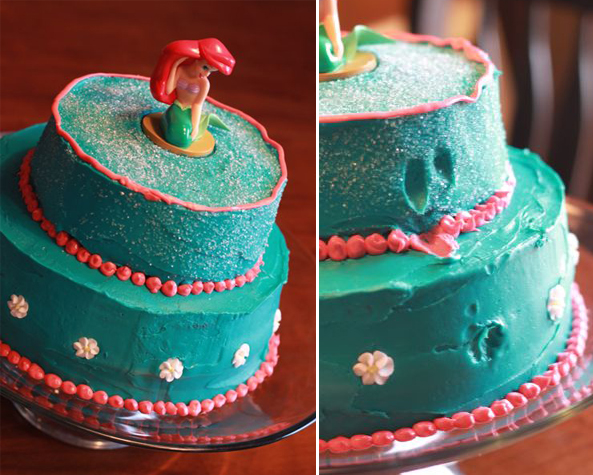 Her birthday party landed on Mother's Day, so we were also celebrating that. My SIL, Jenny, and I decided it would be a great idea to have a portrait taken of the four grandchildren and give it to my mom. We took the kids to Portrait Innovations and it was NIGHTMARE. That's all I will say about that. Any more details, and I'd need to start another post. However, the photo turned out great and Mom loved it – so mostly worth it.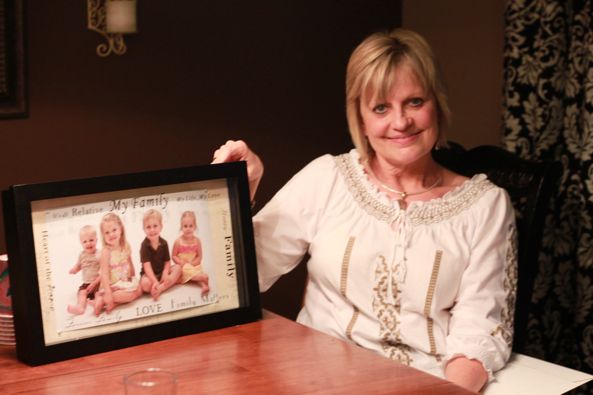 Happy Birthday, Lilah! Here's to many, many more years of giggles! Love you!