I've never considered myself much of a seamstress. Sure, I can sew a straight line. But other than that, I get real intimidated behind the wheel of my sewing machine.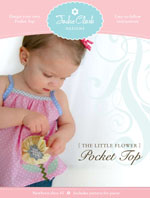 One thing that I have always wanted to do, but always was too scared, is to sew clothes for my kids. I'm not sure what it is that makes me nervous – maybe just the really small pattern pieces and curved seams. Just seemed like a project that would keep me and my seam ripper busy for days.
Anyways, I finally got up the courage to try it. I used a new pattern by Jackie Clark and it was super easy. Took me less than an hour and I didn't even have to use my seam ripper once!
I went digging for fabric and ran across an old hand-embroidered/crocheted linen that I picked up at a yard sale long ago. Pre-embellished and perfect! This happened to be a table runner, but you could also use a table cloth or pillowcase. Seems like I run across lots of those at sales and thrift stores, but always walk away not knowing what to do with them!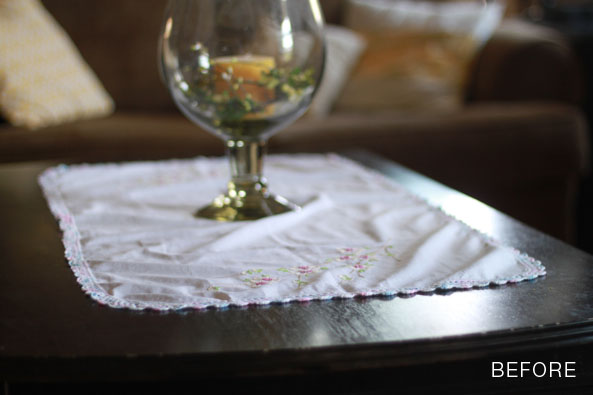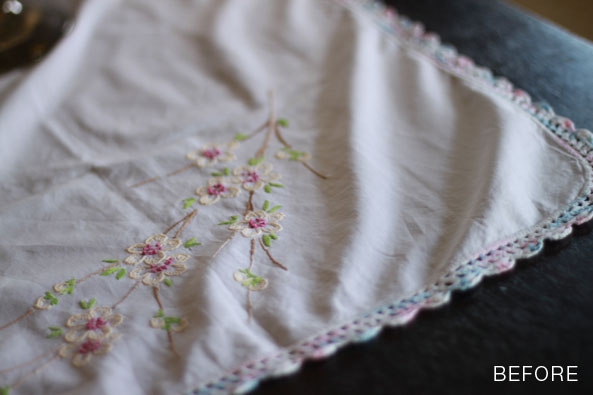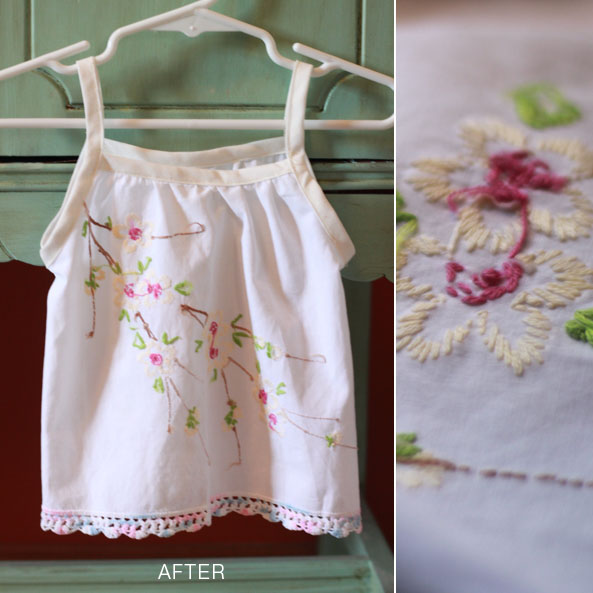 This little top is a gift for our neice, Chloe, who is being baptized this weekend. I sure hope it fits!
My favorite part is the crochet edging around the bottom. I am dying to learn how to do this. Hoping to take a class on it or find a tutor someday. Anybody?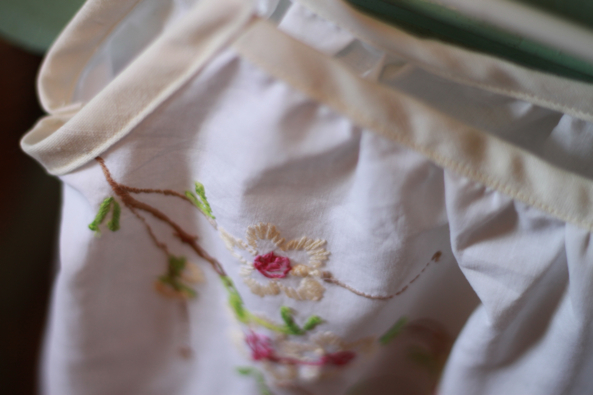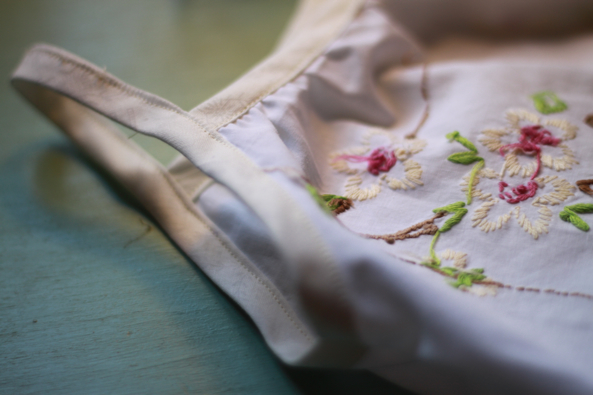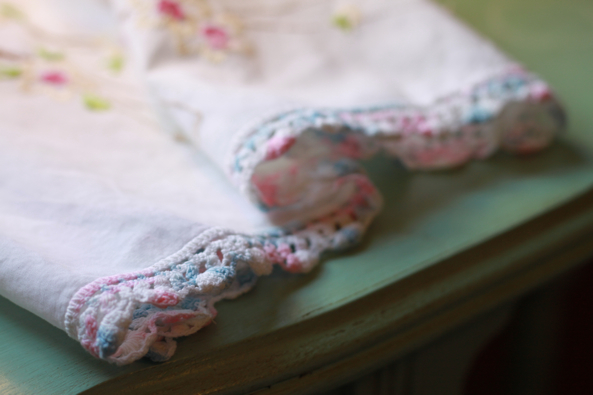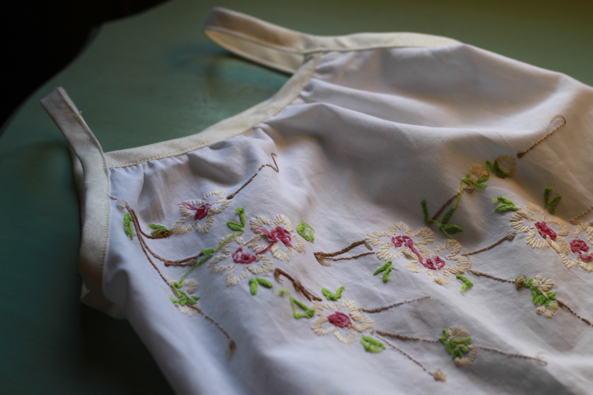 Pretty, right? Now, this makes me what to go to yard sales to round up some more vintage linens!