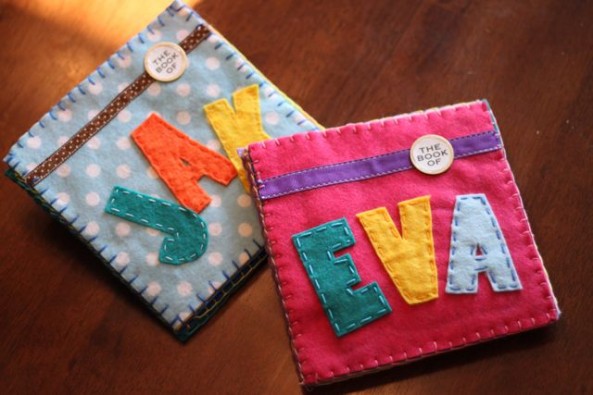 For me, there is nothing better than a handmade gift. Whenever birthdays or holidays roll around, I always consider, "what can I make that this person would like?". Last year, for Christmas, it was my goal to give every person a little something handmade. And, I succeeded. The person I had the hardest time with was our brother-in-law, Jeff. When I couldn't think of anything to sew or craft for him, I remembered how much he loves my no-bake cookies – so he got a box of cookies (along with some gadget that Brady picked out.)
But anyways, my point is that you can come up with something to make for almost anybody. Little kids are the easiest, for sure.
You may or may not remember a little felt book that I made for my nephew over a year ago for Christmas. Well, at that time, I also started one for his sister, but ran out of time/ambition/energy before the holiday. Swore I'd get it done my her birthday that March. Well, of course, procrastination kicked in and I still hadn't completed by the following holiday season.
But, alas, I got it done.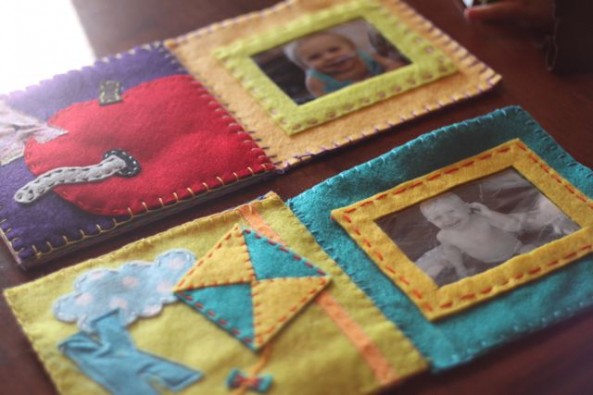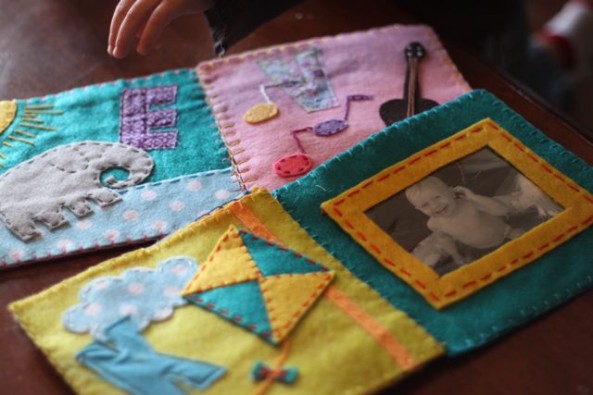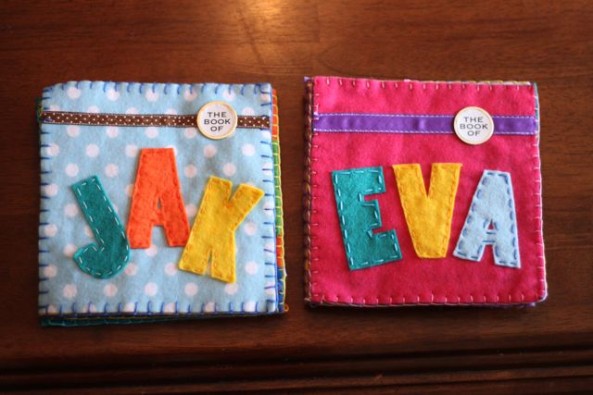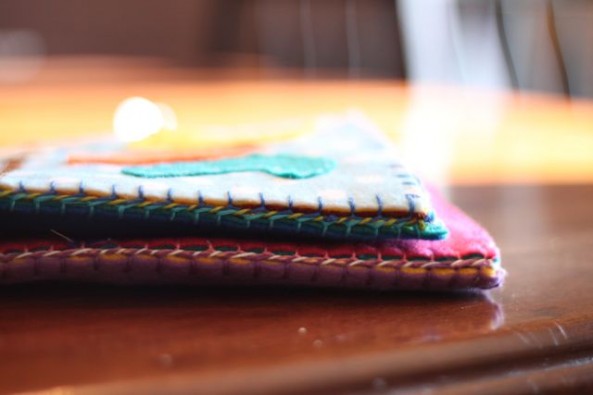 These little books were quite a bit of work, I will say. But, I thought that they turned out pretty darn cute! Thank goodness that these kids have short names!! (Each page is a letter of their name.)
I got the idea from a seller on Etsy.
Also for Christmas, I embroidered each kids' initial onto some travel bags for them. As you can probably guess, this is MUCH easier to do than the books.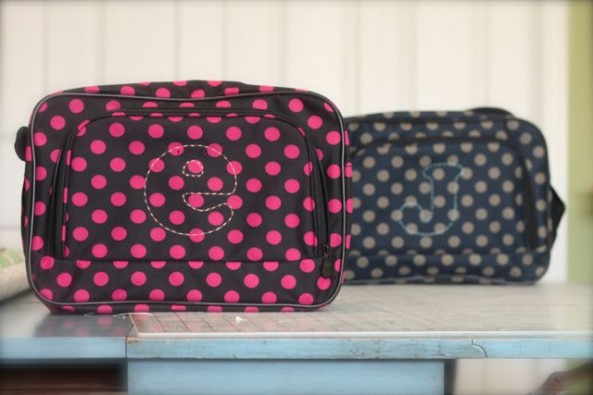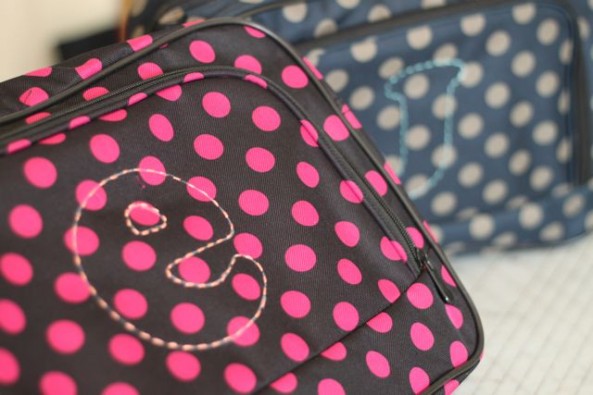 Proof that handmade gifts don't have to be difficult. And that you can do it!
Now that I've written this, I am inspired to be crafty! Brady and Lilah are out of town for the weekend, so maybe Graham will take a good nap and I can get something accomplished!
FYI, Brady and I are headed out on a vacation to Puerto Vallarta, Mexico next week! I will return to scheduled programming when we return!