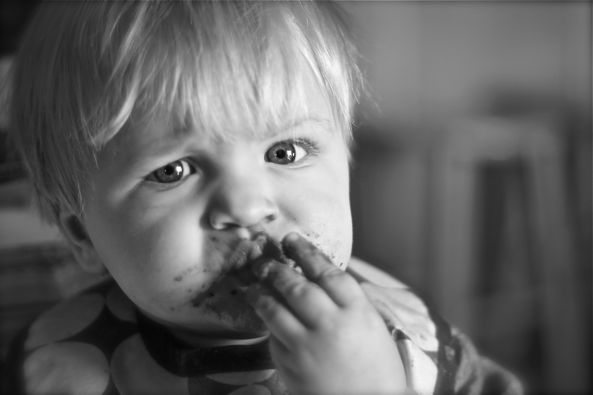 What's on  my mind today? Getting my kids to eat better, that's what.
One of the things that has always worried me about teaching my kids good eating habits is that I am an incredibly picky eater myself. And kids, in my opinion, pick up their tastes directly from, ahem, mommy and daddy. Now, I'm not the most picky eater ever, but there are many foods that I stray away from. Namely, there are lots of fresh fruits and vegetables that I won't touch – like pears, blueberries, cantelope, watermelon, avacados, cucumbers, tomatoes and green peppers. I know, that's bad, huh?? I also would never eat a fruit that's been cooked (i.e. applesauce, apple pie, or any kind of pie for that matter!)
I have always thought that I would not let my kids grow up to be so picky! And I have also felt like I make a pretty good effort at that. But last week, during a lunch playdate, when Lilah was given a plate with sliced cucumbers and diced cherry tomatoes on it and stared at it with complete bewilderment, I realized that I have been slacking lately.
So, here's to a renewed effort. To buy and cook and feed my kids a more balanced variety of foods that I wouldn't naturally eat myself. And who knows, maybe I'll find a few new foods for myself.
During my latest grocery trip, I purchased several foods that I wouldn't normally consider. And have been sneaking them onto my kids plates over the past few days. Some hits, some misses. But I don't give up on the first attempt – according to this article, a kid can take up to 20 times to realize they like the new flavor.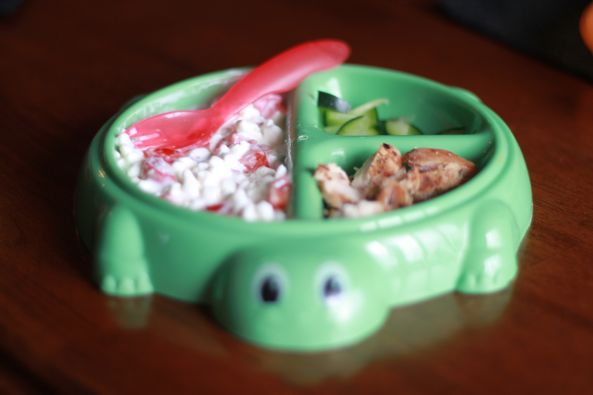 For instance, I have been giving Graham cucumbers (yuk!), cherry tomatoes (ewe!) and low-fat cottage cheese (which is something I like, but rarely buy because Brady's not into it. Proof that I'm not the only picky eater in this house!) throughout the past few days with here-and-there success. But today, I made him a plate of cottage cheese mixed with diced tomatoes, grilled turkey breast and cucumbers and … he finally pulled through and actually ate it! All of it. Seriously. Now, don't get me wrong, I had to use a few strategic moves. Included (but not limited to) mixing cottage cheese with cucumbers (gross me out!) and (very realistic) airplane sounds/motions.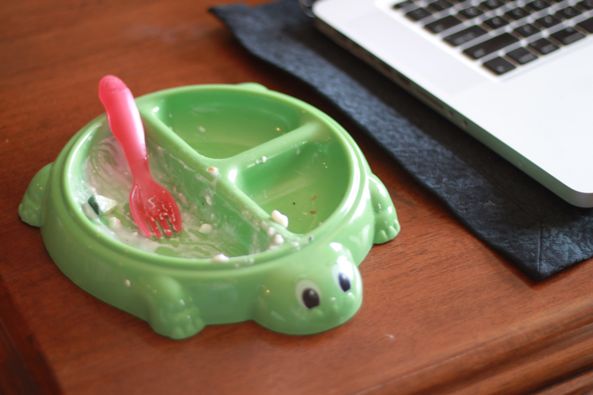 What foods do you dislike that you wish you did – and want your kid to appreciate? Do you have this same challenge? I'd love to hear.