Last week, my neice Eva turned two and yesterday we celebrated. With an adorable Cookie Monster party theme. Now, if there ever was a little girl who loved cookies more than anybody in the world, Eva is her. She loves her cookies. So she was in heaven.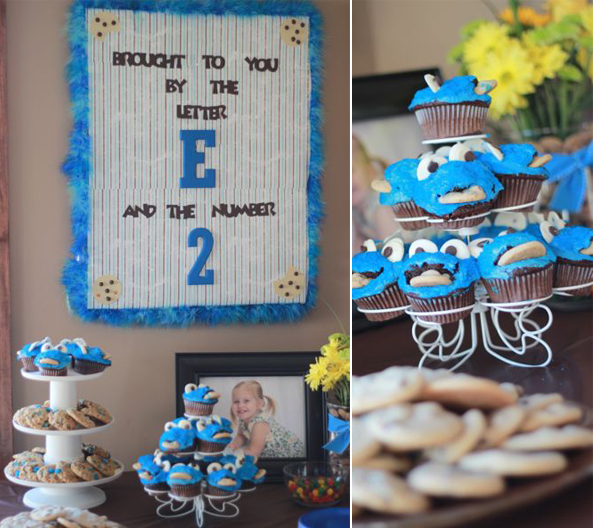 There were Cookie Monster cupcakes, chocolate chip cookies and oatmeal peanut butter cookies. A little cookie-obsessed girl's dream. (And mine too! I couldn't resist a little of each!)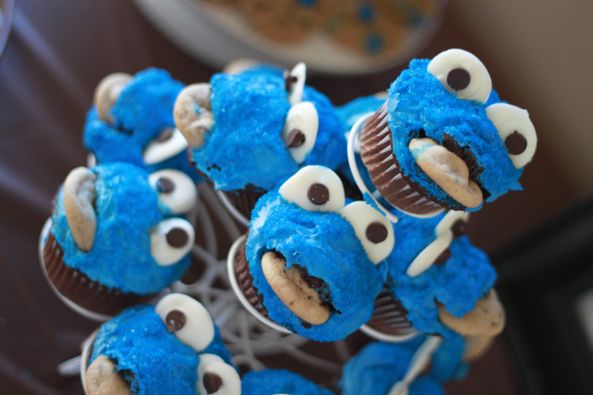 Jenny and her sister decorated these and it sounded like they weren't quite as easy as one might think. The cupcakes were too soft to cut into and shape. Maybe if you let them dry out for a day or two that would help?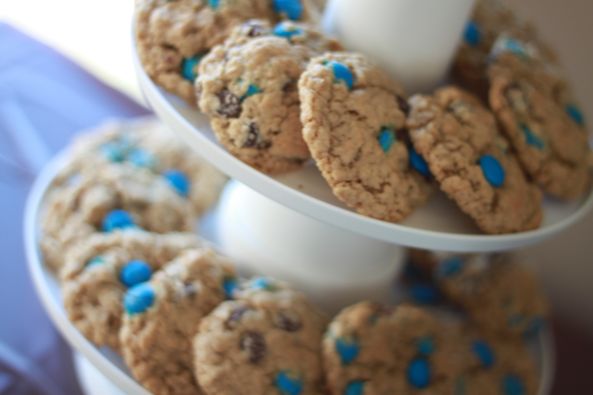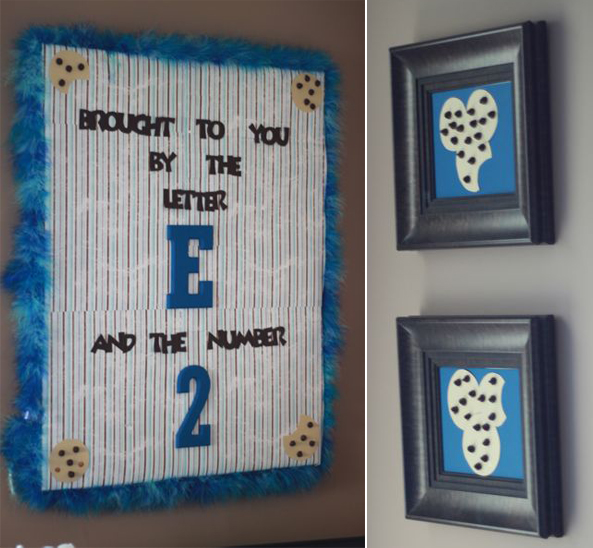 Those are real chocolate chips on there. I guess they had a problem with Eva sneaking the chocolates off throughout the day. (See the bottom left corner)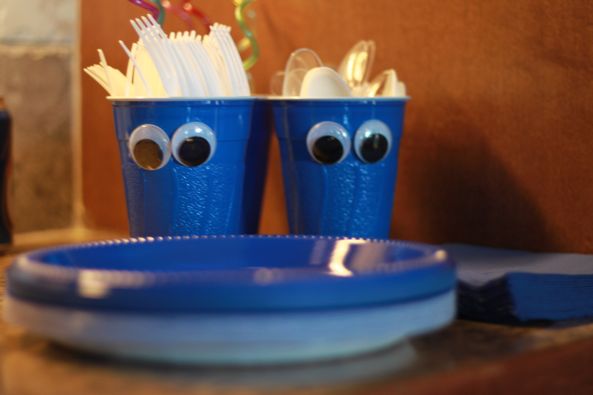 Blue plastic Solo cups + googly eyes = Cookie Monster. So simple and cute.


She was pretty proud of her birthday spread.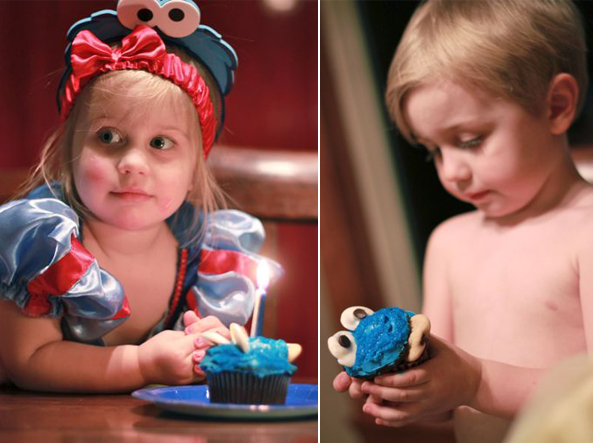 Princess Eva and brother Jak. All the kids ate Cookie Monster's eyes first.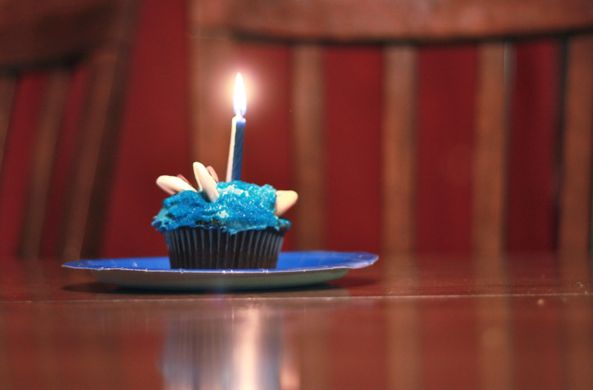 Happy Birthday to Eva!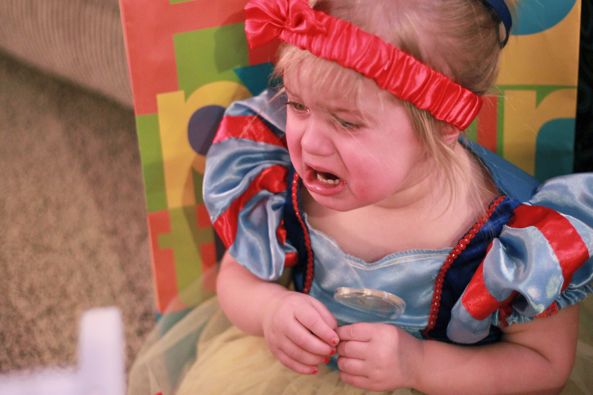 Eva received a Snow White dress as a gift and immediately put it on for the rest of the night. Even princesses have to go to bed at their own party.