Last week, my friend Lacey send me a link to an adorable tutorial for this t-shirt dress.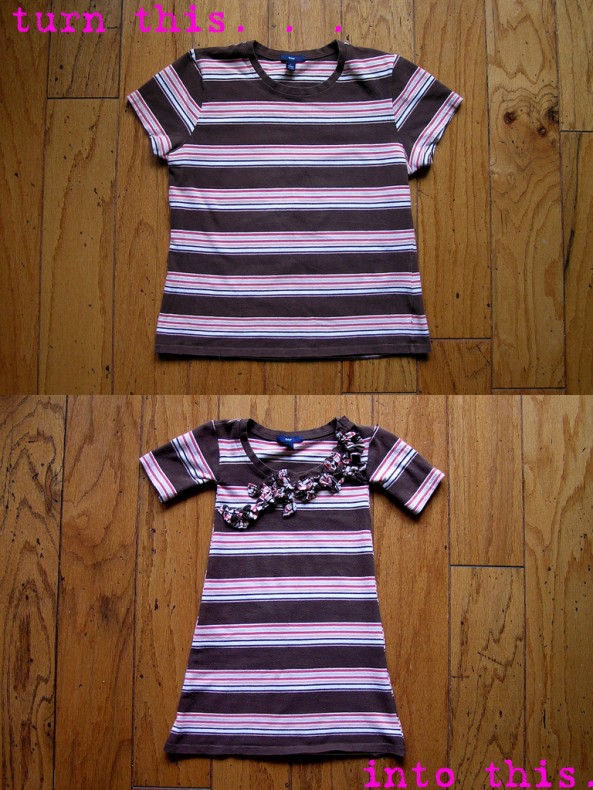 Normally, I scroll through tutorials, save them in my bookmark folder, imagine myself making the project, then close out of the window. End of story.
But this one was too cute. And looked so simple! So, this morning I dug through my drawer of old t-shirts and found some (more than I'd like to admit) that are too small for me now.
About an hour later: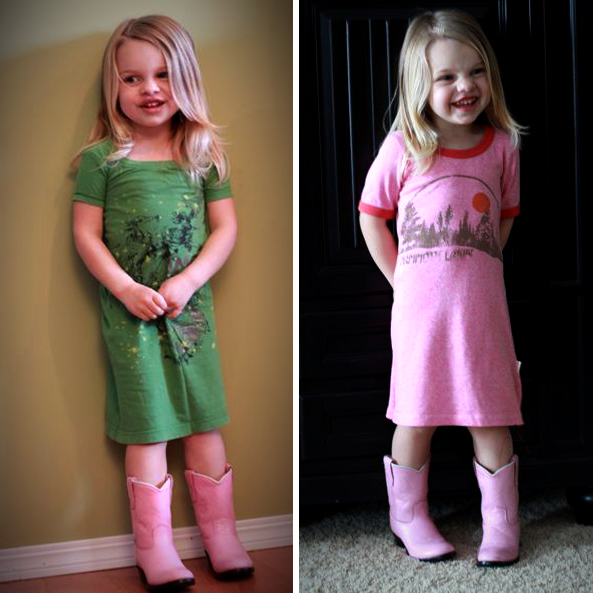 This really was (almost) as easy as it looked. The sleeves were tricky, but on my second try, I got it all worked out. I am still intimidated by the embellishment that she did, but may get motivated some other time.
For the pattern, all I did was take one of Lilah's dressed and trace it. The knit fabric was a little tricky to work with – I'm used to quilting fabrics. But, not too bad.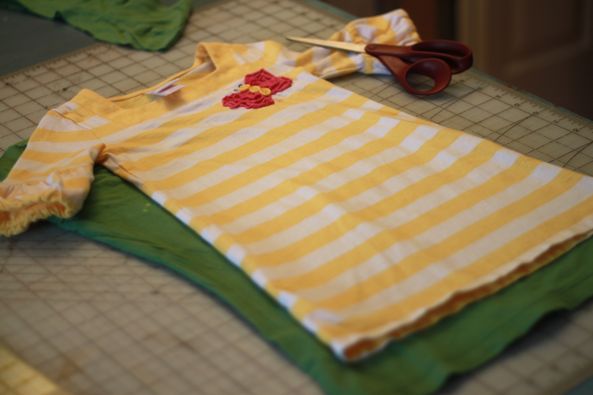 Do you have a little girl about this size? You should try it too! Very rewarding!