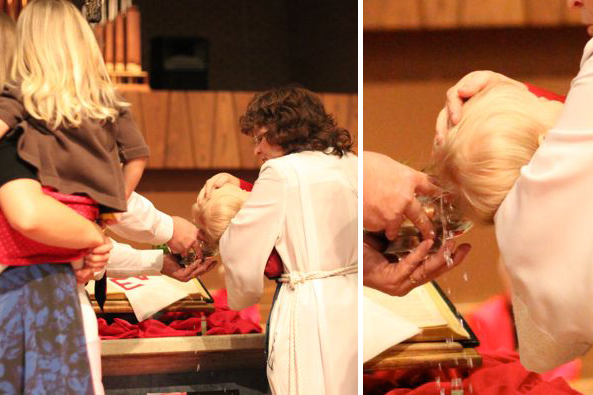 We recently baptized our one-year-old son, Graham. And I am still smiling about it. I adore this ritual. I absolutely love the oath that the parents take and all the love you can feel from the congregation. I loved seeing Lilah place her hand on his head as we prayed. And more than anything, I love the hymn, God Claims You, that is traditionally sang at our church after each baptism. I actually love it so much that I sing it to my kids almost every day.
So, it didn't surprise me one bit that when the congregation started singing the first verse, Graham immediately calmed down from his anxious what-the-heck-is-going-on-and-why-is-my-hair-soaked state. He wasn't so sure about being in unfamiliar arms. Or about everybody looking at him. And then getting water splashed all over his head. But, our pastor said that as soon as the singing began, she could feel his little body relax.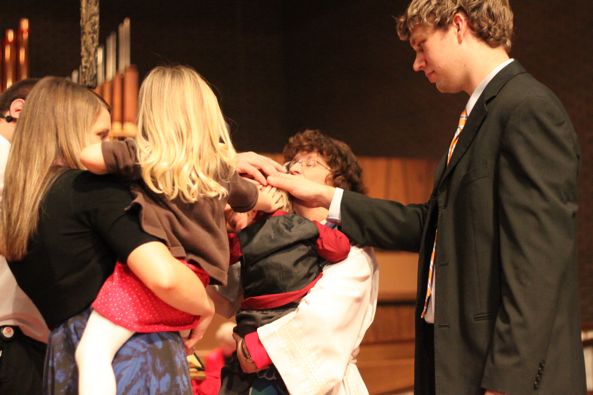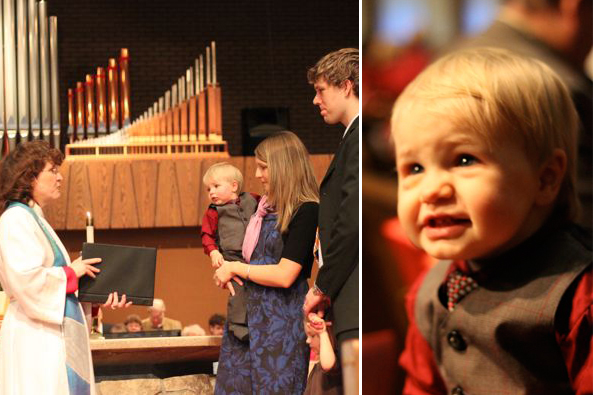 Here's a sampling of the lyrics:
Graham, Graham God claims you
God helps you, protects you and loves you, too.
We this day do all agree
a child of God you'll always be…
Brady and Kylie love you so
They vow to help your faith to grow…

What's funny is that when I Google'd the song to find the official lyrics, the top link was my post about Lilah's baptism!! So, obviously, I am a bit obsessed with this song 🙂 I guess there are worse things in life, right?
Anyways, I am so thankful that we were blessed with our little guy and know that he truly is a child of God. Too bad God can't clean his son's diapers and pick up all the food he throws on the floors these days 🙂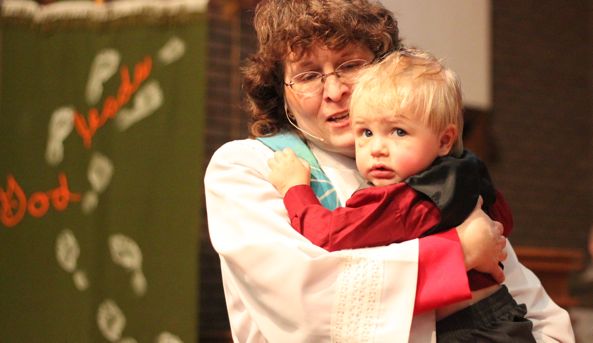 Grahamsey, Grahamsey, God claims you.