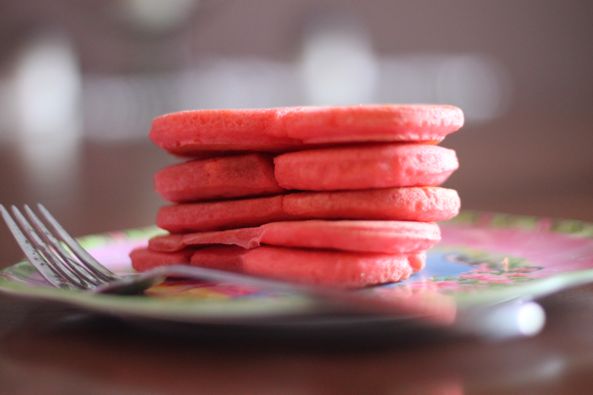 I have a love affair with traditions. Anything that comes once a year, once a month, once a day. Once a whatever. There is just something about them that feels so good. Comfortable and warm.
Becuase our children our small and our little family fairly young, we are still in the process of making our traditions. And the best place to start is with holidays. I also have a love affair with Valentines Day. I love all the romance and sweets. This year, I'm holding my breath for some chocolate covered strawberries. Yum.
Last year, when Graham was just born a few days before Valentines, we were all home loving and holding and hugging him all day long. We celebrated Valentines with heart-shaped pancakes. This year, I got a little anxious, and broke the molds out early. Added a little red food coloring (inspired by this) to the batter and Lilah was in love (and me too)!
Get your own molds here.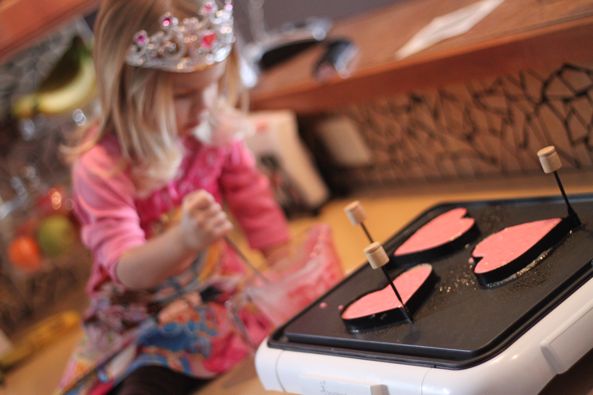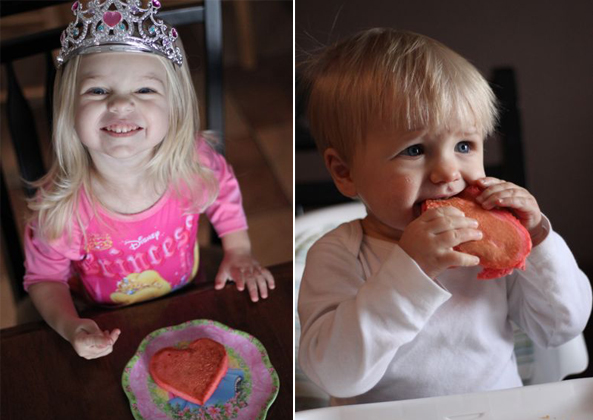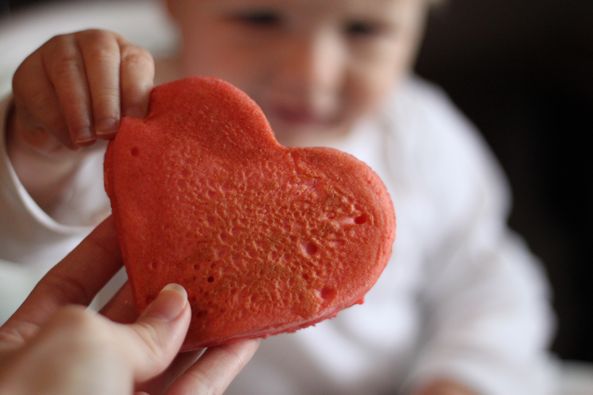 And Happy Valentines! Lots of love!