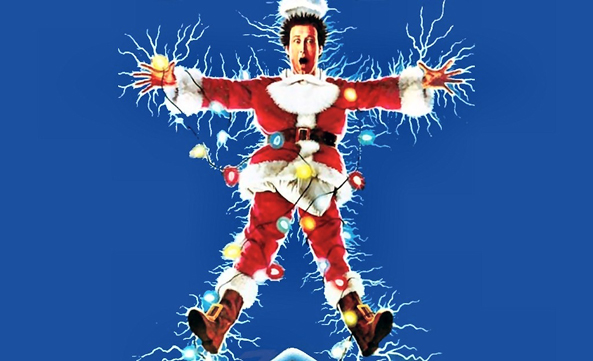 Tonight we took the kids on a Christmas lights tour across Wichita. It was so fun! I had done a little online research to hunt down some popular light displays. When Brady got home from work it was already dark and we headed out for some pizza and a drive. I loved seeing their little smiling faces glow from the lights shining on them. It made me remember just how cool I thought Christmas lights were when I was a kid.
I'll share the list of houses/displays we visited in case anybody else wants to use it:
1. Lights on St. Paul – just north of Douglas, in between West St and Meridian. It was a drive-thru sponsored display – and the best of them all. If you had to pick only one place to go, this should be it. Donations accepted for a non-profit called The Arc. Bonus for the kids – candy canes at the end!
2. 1700 N. Park Place – A couple blocks west of 17th St and Broadway. This was a super-festive old home that was all kinds of lit up. A close second to the St. Paul display. And as a bonus, just one block east of it were two more very bright homes. In my opinion, this is a must-see to me, because I read online that this is the last year that the family is going to do the lights. And it must be true because there was a "for sale" sign in their yard.
3. College Hill – No specific address, we just drove around and saw lots of beautiful light displays. Nothing especially cool, but lots and lots of luminaries and pretty decor. If you had to skip one of the locations, this would be the one I'd skip. There was one street that was pretty cool – every home had 5-10 matching "light sticks" spread throughout the yard. Unfortunately, I don't have the name of the street. Maybe I'll get back to you on that.
4. 620 Stratford – Another must-see! This house had all their lights set to music that you could tune in on your radio. Very, very cool!!!
5. Lights on the Lake – East of Rock Rd. on 29th St. Another sponsored drive-thru display. Good, but shorter and slightly less impressive than the St. Paul one (no. 1). Donations accepted for Heartspring.
6. 1017 N. Azure Circle (aka Candy Cane Lane) – A suburban residential neighborhood cul-de-sac that was all done up. Very cool and will probably take the kids back there because it's so close to home.Lilah loved this one even though it was our last stop and she was exhausted.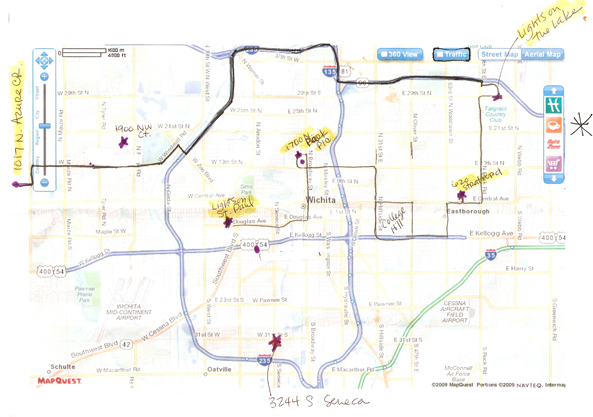 There were a couple that we ran out of time to hit. Are there any others you can suggest? You can click here to see a scan of the map and route that we followed. You'll see the additional two that we skipped are marked on there as well. But I highlighted the ones we went to. Our route took us about an hour and 45 minutes.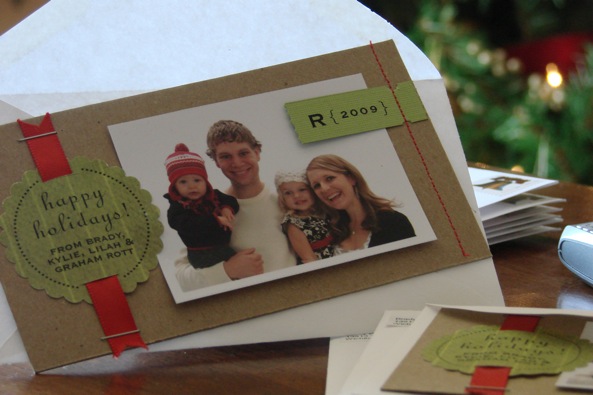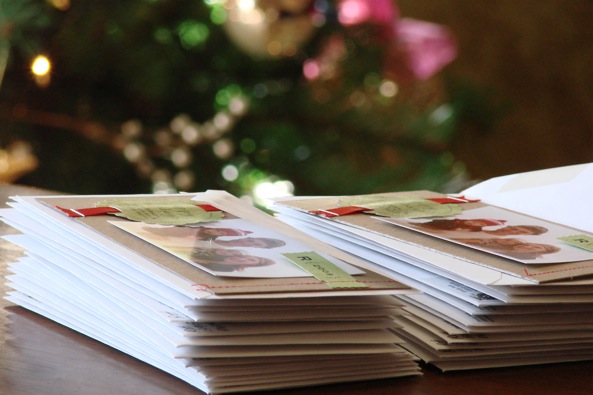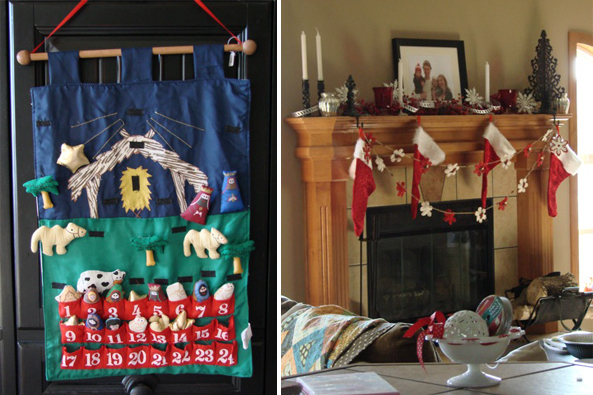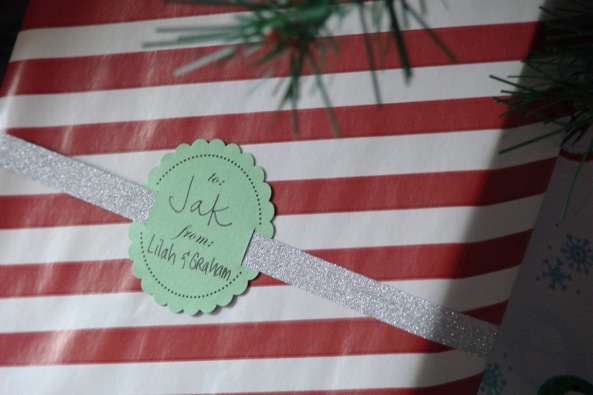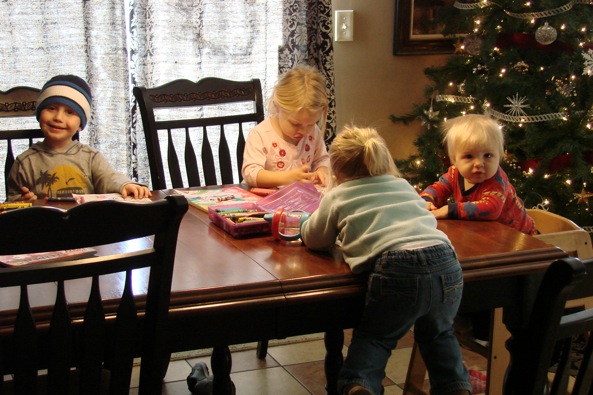 Christmas is in full swing around here. Lilah plays with her little nativity set constantly and we sing Rudolf the Red-nosed Reindeer about three dozen times a day. We're counting the days with a new nativity advent calendar that I found at Perfect Peace. We've been shopping and baking and wrapping and decorating. I even managed to get some Christmas cards out. Lilah woke up from her nap today and exclaimed, "It's Christmas Eve!" No idea where she got that.
And meanwhile, Graham has been growing and changing more than ever. Yesterday, he figured out how to pull himself to standing. And last week, he started holding his own bottle. Seems like a small accomplishment, but to me, it is huge!
I hope you are all having a good holiday season! Merry Christmas!