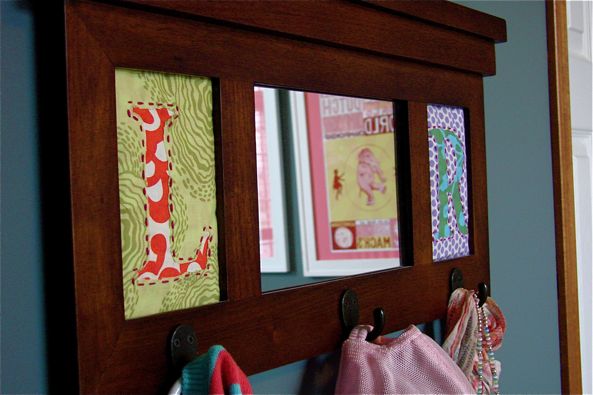 I've had this photo shelf for quite some time – it was a gift from a friend back in college. Over the years, it's hung on many walls and held a variety of photos. I hung it in my daughter's room last year when we moved her out of the nursery. And I've been meaning to put some photos of her in the frames and have never gotten around to it. (As if I don't have a MILLION pictures of her.)
Anyways, got a wild hair to do something other that photos. And since I'm sorta addicting to monogramming things, I went with her initials (Lilah Mae Rott). Clever, huh? I used up some random scraps of fabric, layered two pieces together and hand-stitched the letters. Cut away the center and ta-da! the bottom fabric is revealed. Pretty. Simple. Pretty simple.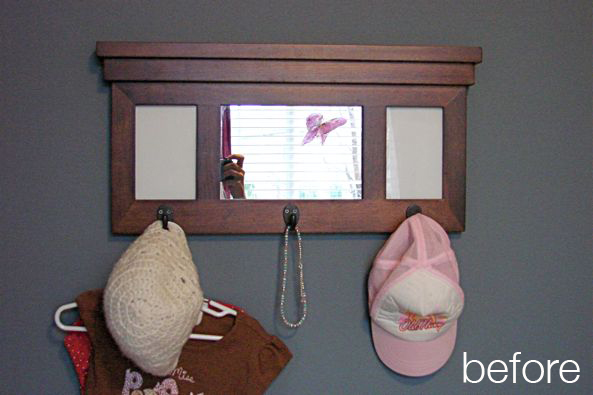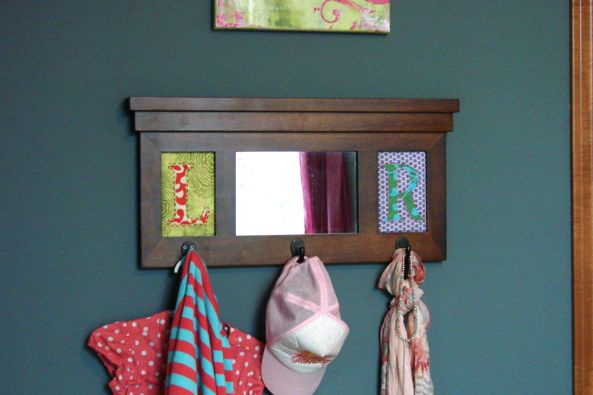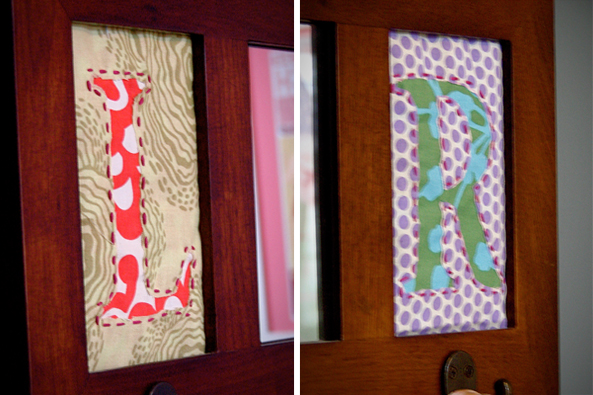 Kinda funny that her initials are L and R. Looks like "left" and "right".
Stick around – cause while I was in her room tidying-up, I snapped some shots of the rest of it…I'll be sharing those soon, too.