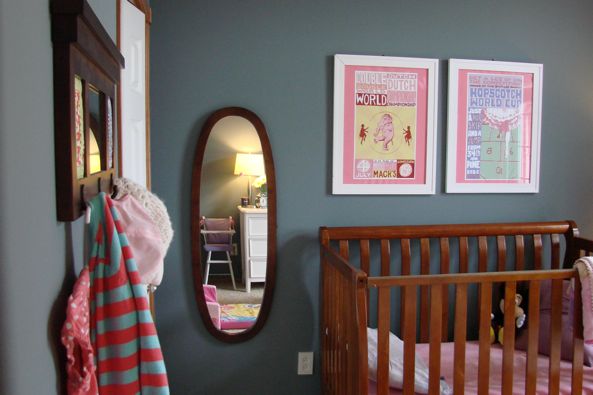 This is where Lilah sleeps. And plays dolls. And sits in timeout. And gets dressed. And dances to the Mickey Mouse song on the table. And just about anything her little imaginative mind can think of.
She's been in this room for about a year – we moved her out of her "nursery" shortly before Graham was scheduled to arrive.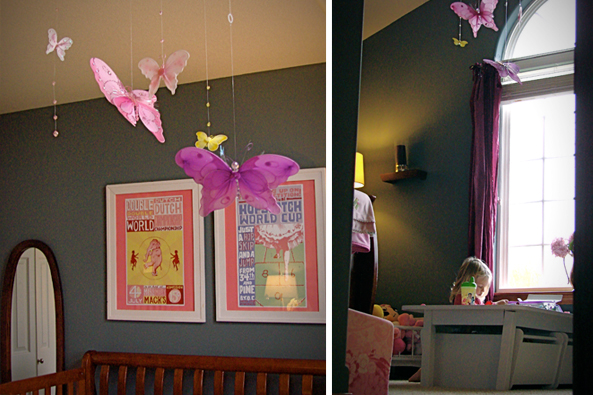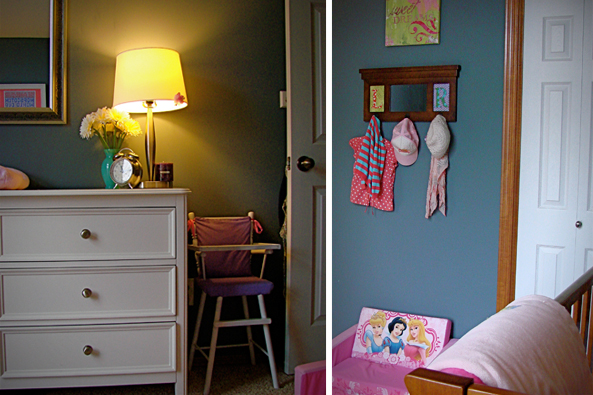 We didn't paint the room or spend much money on it. Almost everything in there we already had – the only real purchase for it was a dresser. Which I'm hoping will hold all her clothes for many years. The little table with bins was a gift (came from Target) and we are borrowing the crib from her cousins in KC. We haven't made the leap from the crib to the big-girl bed yet. Mostly because we're scared. No, scratch that – terrified. Of what will happen when she realizes that she doesn't have to stay in her bed after we shut the door at night. So far, she has never tried to climb out on her own (knock on wood) – only with help from her cousin when he spends the night. I am secretly hoping that she'll never realize that she could climb out on her own and we can keep her in there until she's 18. Sure would help her daddy sleep better at night, I bet!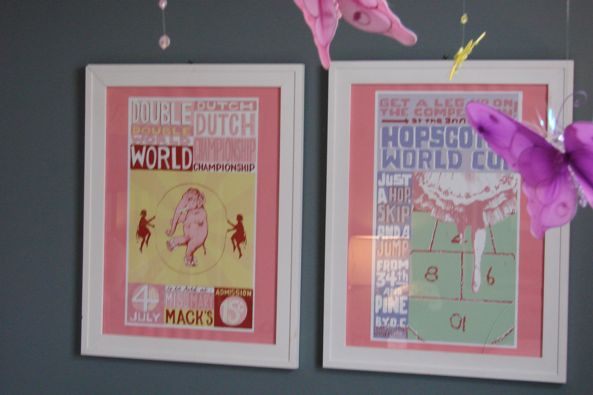 My favorite part of the room are these two letterpress prints. I think they are super cool without being extremely girly or childish. I actually bought them before I even had kids cause I loved them so much. They came from Land of Nod – which has lots of art and décor that fits that same description. When she first started sleeping in this room, we had several incidents with her knocking these off the wall. But, Daddy fixed the broken frames, attached them more firmly and now they stay put.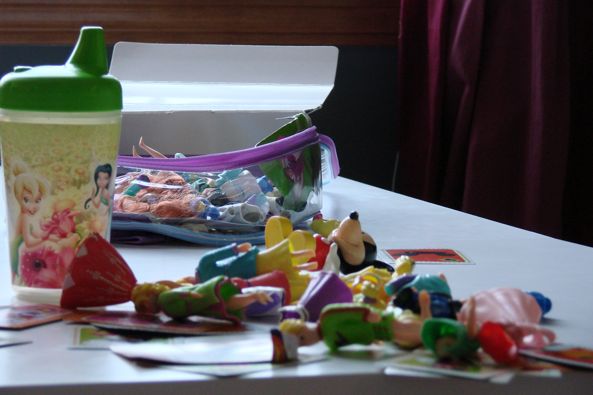 And this is the kind of mess that is generally going on in there. Except all over the floor, too. And all over the house, really. Which reminds me of one of my favorite quotes:
"Cleaning when children are small is like shoveling snow in a snowstorm."
So, so true.