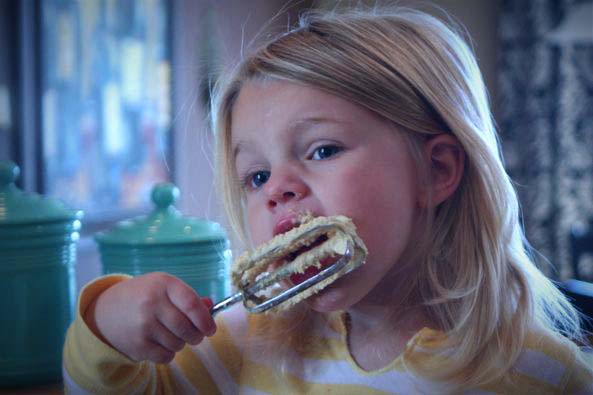 I love to bake cookies. And, as it turns out, so does Lilah. Since I quit my job, I've been able to do considerably more cooking and baking. Dinner, snacks, desserts, pies, whatever. And Lilah loves to help me. Especially when I let her lick the beaters. But who wouldn't, really? My brother and I always had to share the beaters, so I think Lilah is pretty fortunate to have them all to herself. I keep warning her that someday she's going to have to share with Graham and to enjoy it while she can.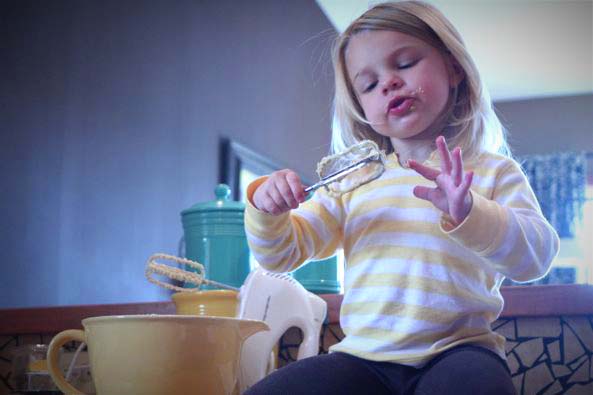 And yes, I am aware there is a chance she could get sick from eating the cookie dough. I'm a life-is-too-short-to-skip-the-cookie-dough-due-to-salmonella-fears kind of girl.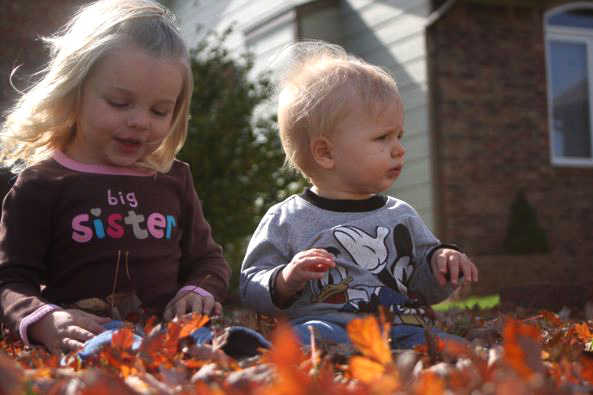 And another thing we've have been enjoying are the fallen leaves. I know, this stuff is old news, but at our house, we just finally have a tree big enough to produce a decent pile of leaves! Bring on the rake!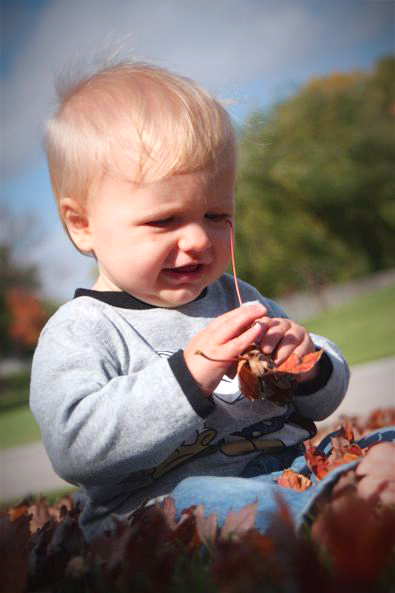 Any time the weather is warm enough, I take the kids out to play in them. Dang Kansas wind is slowly carrying them away though.
I am loving the relationship that is developing between Lilah and Graham. She is more and more interested in him, and him in her. He generally is looking at her like she is nuts (because she is) and she generally is looking at him trying to get him to laugh.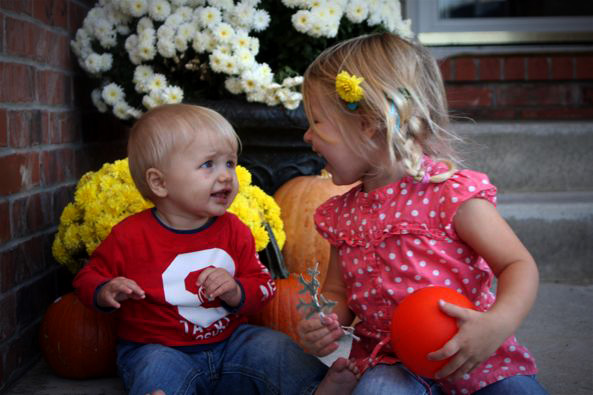 I get asked all the time what I think of being a stay-at-home mom. For the record: I love it. I am so grateful to have the opportunity to do it. These little ones are growing and changing so fast, and I am so happy to share it with them. Nobody can raise and shape your children as well as you can. And I know that I will never look back and regret the decision.