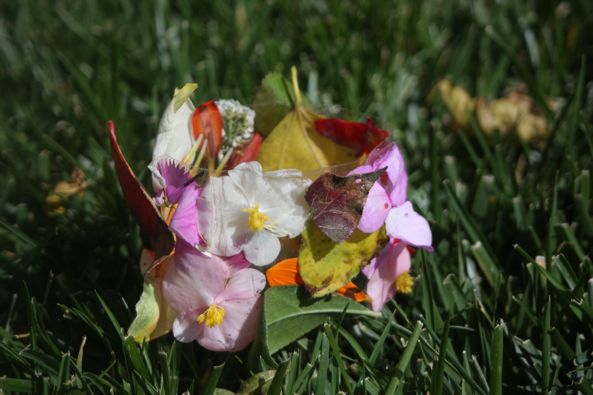 Since I have more time to hang with my kids now, I'm always looking for new projects, crafts or activities that will help keep them busy and hopefully help turn them into artful, brilliant beings someday. Found an idea for this the other day and since it was so simple, thought I should share. If you wanna use flower petals, you'd better act fast, cause they aren't going to last long in this weather. But, you could also use the fallen leaves and it would give it a totally different look. Perhaps that would be more appropriate for little guys anyways.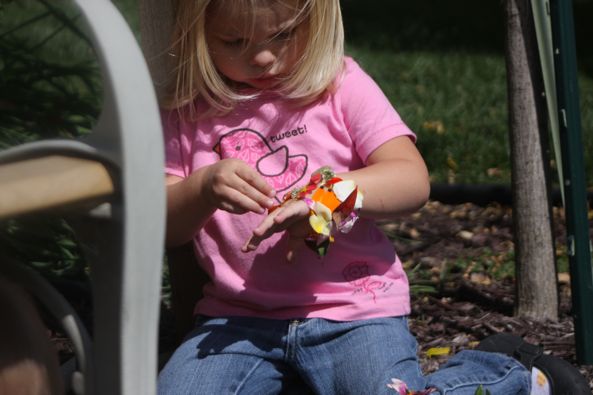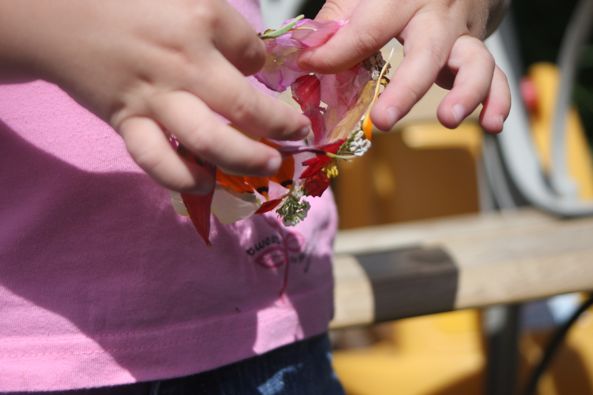 All you do is wrap a piece of packing tape around their wrist, with the sticky side out. Then, head outside and show them how to attach their "findings". Fun, huh?
Wow, I can't believe this was just last week! The weather is so cold now that these photos look like they were taken in the summer!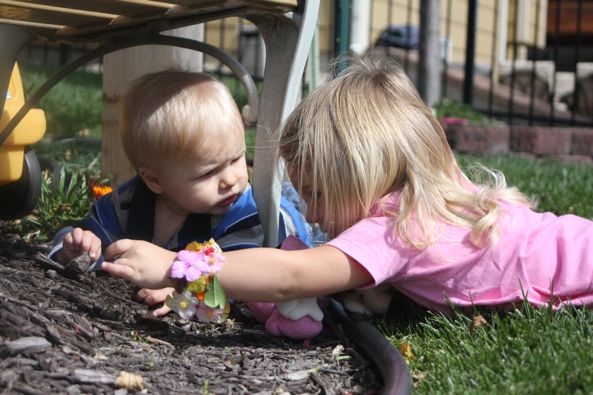 And if you have a kid that is too young to participate, just stick them in some dirt/mulch/grass and they will be equally entertained.