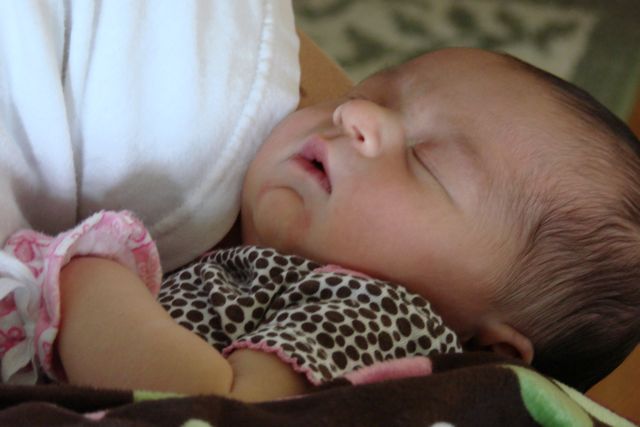 Welcome to the world, Baby Chloe!
Brady's brother, Joey, and his wife, Casi, had their first child last Wednesday. Chloe Wren Rott. And with such a sweet name she's bound to be adorable, right? Last weekend, we traveled to Clay Center to meet her and kiss her and hug her and love her. Totally worth the drive.
And with sweet little babies comes sweet little gifts: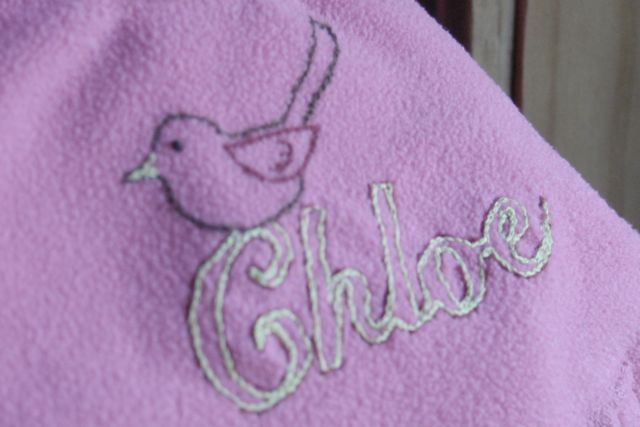 A little shirt hand-embroidered by Auntie Micah. She's so talented. Remember these?
And I got to give her the quilt that I have been working on for her. This is my first quilt-as-a-gift project, and it felt really good. Chloe and I talked and she promised not to look too closely at the messy stitching 🙂 Aunt Kylie is NOT a perfectionist.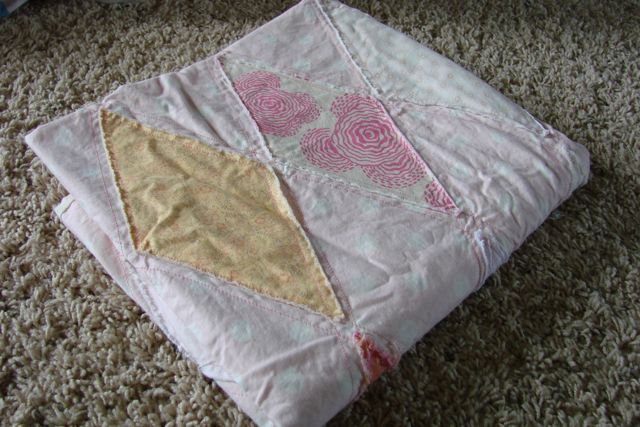 Look at these adorable collages that Chloe's mama made for her. Each piece is cut separately from different papers. Unlike me, Casi IS a perfectionist. In a good way, of course.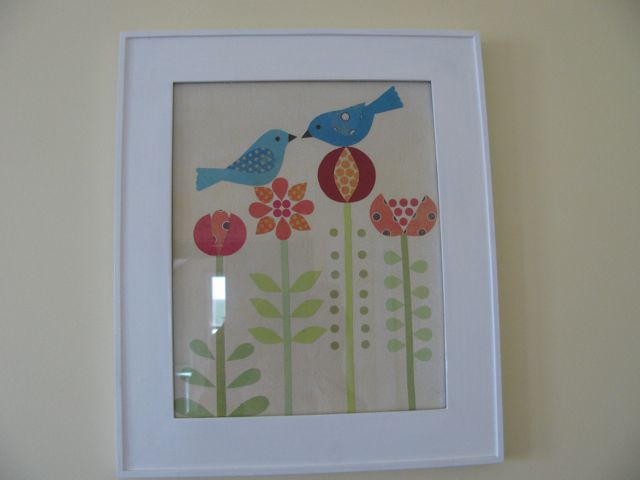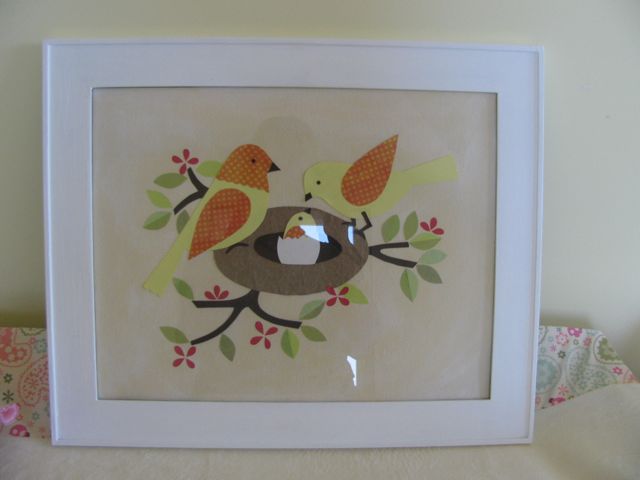 I really wish I had a few photos of the nursery that Casi prepared for her. So sweet. Maybe I'll get my hands on some photos to share. Who doesn't love a sweet baby room to oogle over?
So, with Chloe around, that brings the total cousins on that side of the family to EIGHT! That's a lot of kids in one house for family get-togethers! All of Brady's family was in Clay Center this weekend to see the new baby, celebrate, etc. Add in Brady's grandparents, and that is a total of 21 people hanging out! Talk about a full house. The highlight of the weekend was a parade. This was a first for my kids. Lilah was super pumped about the sucker that was thrown to her (she is her mother's daughter, after all.) She was pretty wide-eyed about all the floats, noise, etc and even covered her ears as the marching band went by.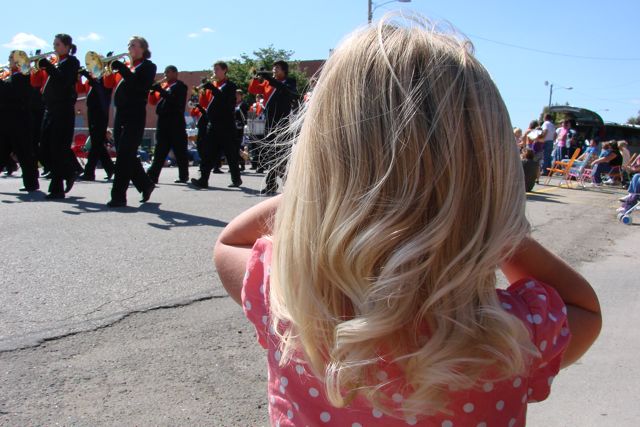 Here's the other vultures, I mean kids, waiting for more candy to be thrown.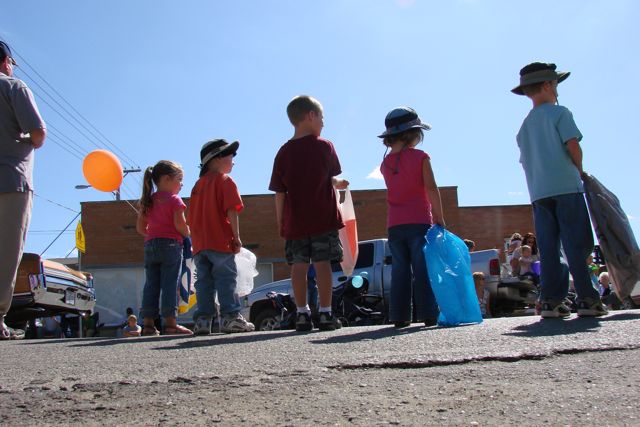 From left, that's Carly, Jonas, Reece, Corinne and Silas. Silas is the oldest (7) and did pretty well with letting the little girls have a chance at the candy. Such a gentleman.
And this shot is of Brady's parents and ALL the grandkids. Even baby Chloe. With all that chaos, she's probably thinking, "put me back in there!!!"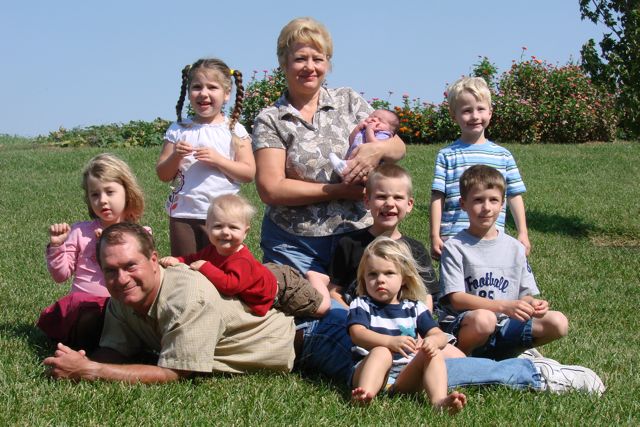 And yes, you can see up Lilah's skirt. That's my girl.